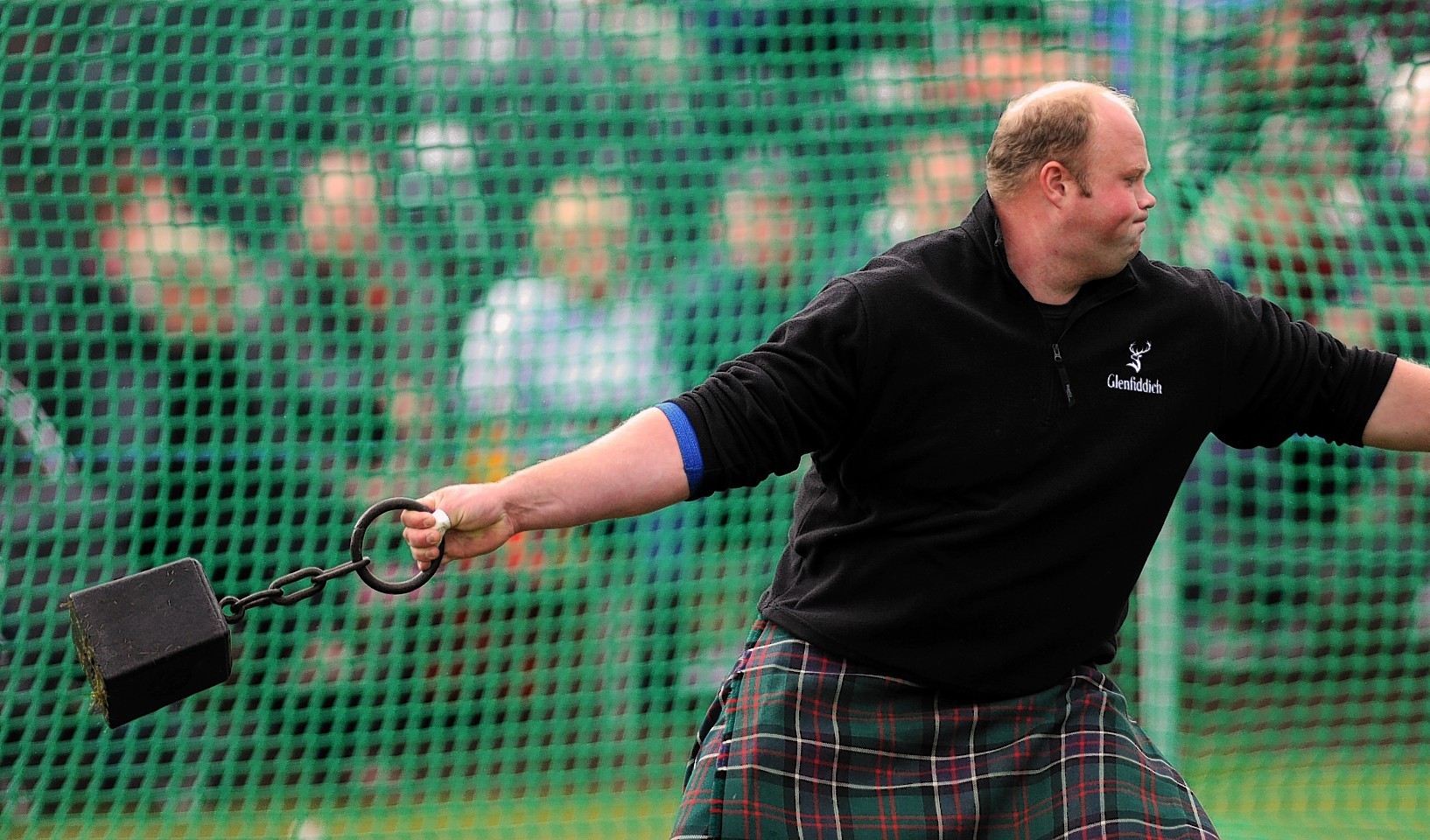 An Aberdeenshire heavy had years of hard work in his beloved sport pay off at the Braemar Gathering on Saturday.
Craig Sinclair, 28, of Drumoak, was crowned Glenfiddich Heavy Champion for wins in seven of the 12 Highland games in the Grampian region.
The joiner has been competing in the sport for more than a decade now, a large portion of which has been alongside younger brother, Grant Sinclair, 25.
It was also a proud moment for parents, Jane and Cameron Sinclair, who annually devote many of their summer weekends to watch the two compete.
Though Mr Sinclair missed out on officially receiving his accolade from the Queen, as is often done at the gathering, he was "delighted" at the achievement.
He added: "It didn't get presented by the Queen unfortunately this year, but she's a busy woman. I can't complain I've had a good day, had a good day with the cabers, I won a few events.
"I'm happy with my performance and I'm delighted because this is the second major title I've won in a few years. It's quite an important title to win if you're in the Highland games."
Mr Sinclair was one of a handful of heavies who qualified to toss the famous "Braemar Caber" on Saturday, and the athlete has just returned from a games a little further away from the sport's homeland.
His last games event before Braemar Gathering, was in Pleasanton, Alameda County, California, and was followed by more than a week enjoying the sights in San Francisco.
However, a delayed flight from Detroit saw his journey home ramble on a little longer than he would have liked, meaning in the run-up to Braemar he had been recovering from jet lag.
Mr Sinclair added: "Considering that I flew in on Wednesday after being delayed a few hours, I've thrown well. I'm just running on adrenaline, so I'm happy enough. Next year I'll do a lot better hopefully."