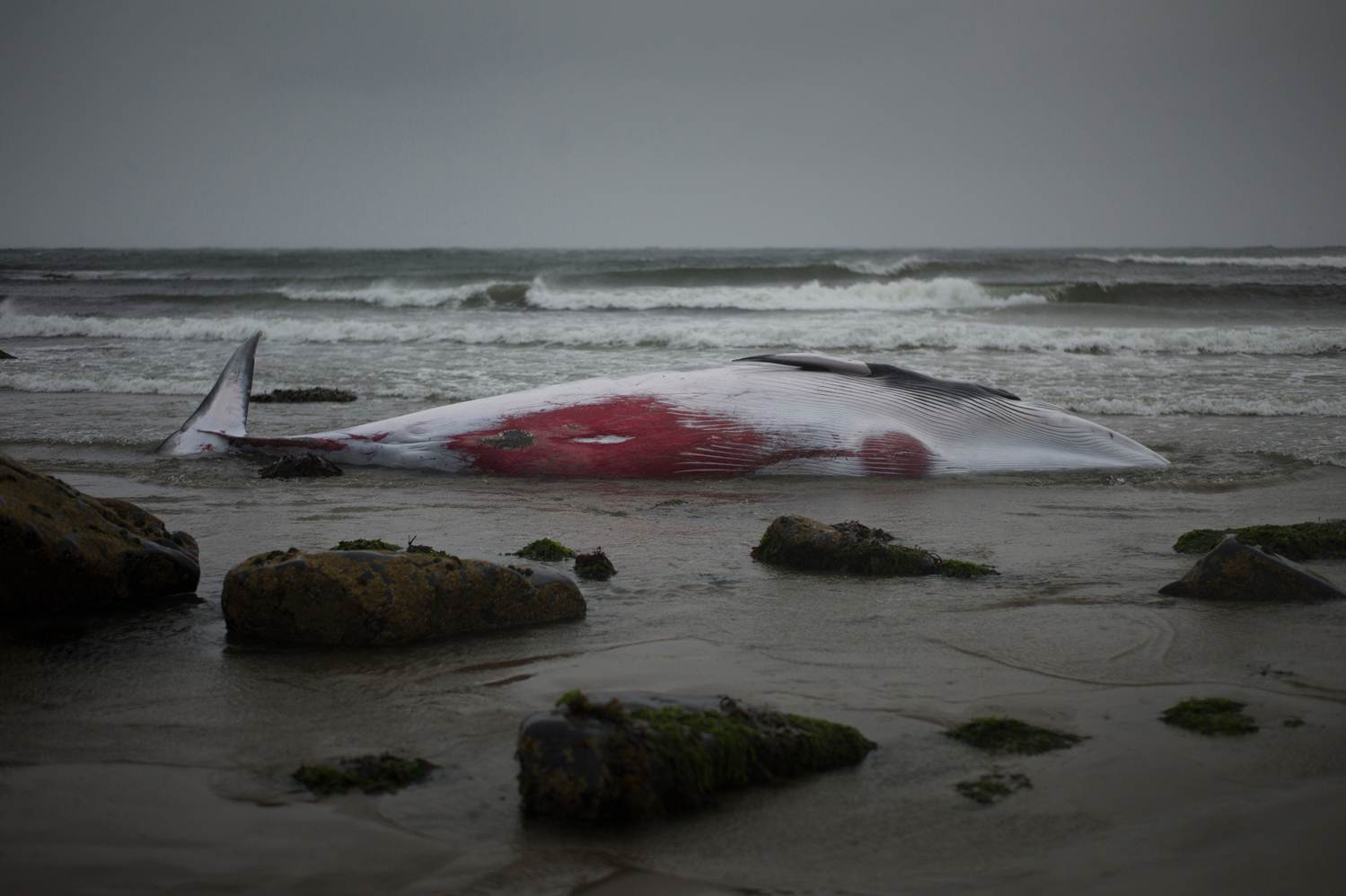 An operation is currently underway to remove a beached mink whale from the north-east village of Whitehills.
The local harbour master, Bertie Milne, said that the dead whale had landed at the beach near Banff late on Sunday night.
He revealed that, while dead whales have landed at the village before, this was the first time one so fresh had found its way to shore in the area.
"There has been the odd whale carcass, but they've usually been pretty rotten. This is the first fresh one, it wasn't long dead.
"The police were called first, then they must have called the council. As far as I'm lead to believe, there's a specialist team coming down from Inverness today," he added.
A major removal operation is now expected to take place at the village to get the carcass removed.
Last night, a spokeswoman for Police Scotland said the service were advising members of the public not to approach the dead whale, but that it posed no danger.
She said: "It happened at around 15.49pm.
"We're happy to advice that there is no danger to the public."
Research fellow at Aberdeen University Dr Caroline Weir, who identified the mink whale, said that it would be impossible to know why it had come ashore until a postmortem had been carried out.
"It's virtually impossible to know why this has happened until a postmortem examination has been carried out. Sometimes the cause of death is very obvious, for example a gaping propeller wound or entanglement in fishing gear.
"It may have died at sea and then drifted ashore, or it may have live-stranded. Again, it isn't possible to know which is the case until it is necropsied," she added.
The Scottish Dolphin Centre later confirmed that they were sending someone to the beach today, but could not comment on the issue until it had been investigated.