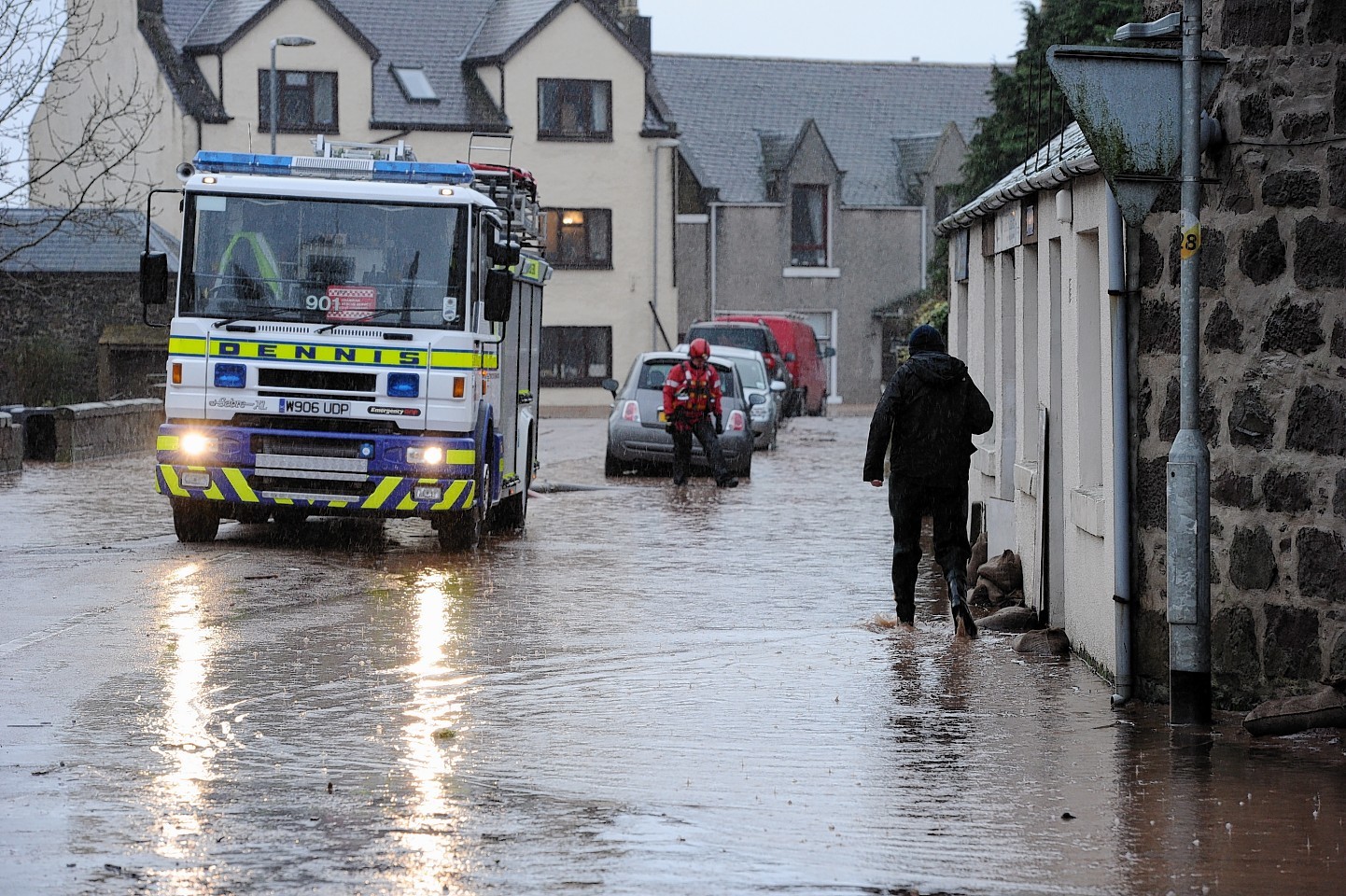 Work to protect Stonehaven from future flooding will start next week.
The River Carron has burst its banks twice in recent years, damaging scores of homes and businesses.
Following the latest flood in 2012, residents renewed their calls for a drain in the old part of the town to be reopened to help get rid of excess water should the river burst its banks again.
Now Aberdeenshire Council is preparing to start work on the scheme at Arbuthnott, which will involve building a large inlet chamber and 229ft culvert alongside buildings and through gardens leading to the mouth of the Carron.
The £235,000 works will begin on Monday, and residents are being advised to expect some disruption in the High Street and Arbuthnott Place areas.
The boardwalk leading from the river to the harbour will also be closed at various points during the works, which are expected to take between two and three months.
The project is being carried out earlier than expected. The council previously said it hoped to have the drain installed before the winter.
Philip McKay, head of the council's roads and landscape service, said: "When combined with other improvement works being undertaken along the Carron and Glasslaw burn, the Arbuthnott drain will help to improve the resilience of the old town in dealing with the impacts of severe weather.
"However, it is important to note that there are areas of Stonehaven that are at risk from flooding, and officers are continuing to work hard to progress the Stonehaven Flood Protection Scheme, which will deliver a substantial reduction in flood risk for a wide area of the town.
"I would like to take this opportunity to thank local residents, and visitors, in advance for their patience during the inevitable disruption these essential works will cause."