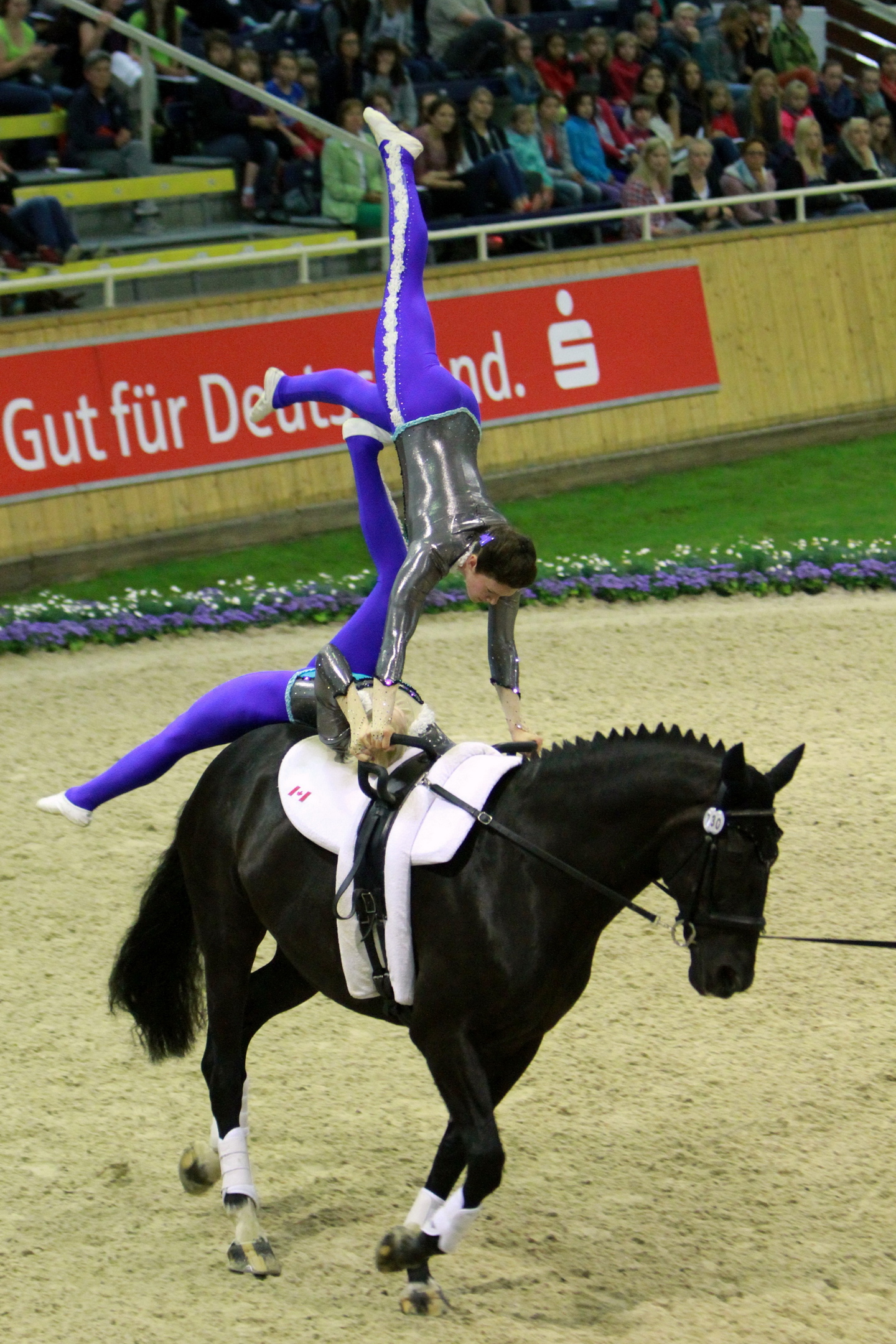 A horse that struggled with the pressure of policing the streets has shown he is a natural in the spotlight.
Islay, a 17.3hh Hunter, was once a police horse but was deemed unfit for duty as he was easily stressed and did not like to stand still.
The handsome chap was sent to World Horse Welfare's Belwade Farm, near Aboyne, in 2002 where the team worked on his fitness and rehabilitation.
During his stay, his carers reckoned he had the potential to excel at vaulting – known as gymnastics on horseback – and after being taking in by re-homer Liz Mackay 12 years ago, he has done just that – coming 11th in the World Equestrian Games (WEG) in Normandy last week.
Ms MacKay said: "I have been vaulting for 21 years and when I heard about Islay I thought he'd make the perfect horse for me to train with. He was very difficult in the beginning as he could not stand still or go slowly.
"Initially he had several issues coping with stress and change."
But with lots of patience, the horse gradually came into himself and, despite an injury causing the duo a two-year setback, Islay has been to several championships as part of Team GB since 2006 – before ending up at WEG this summer.
His owner said: "I responded to a request for horse power from Canadian vaulters who had qualified but could not bring their own horse. They came to train on him for 10 days in June prior to competing in the CHIO, an international horse show in Aachen, Germany, and decided that he was the horse they wanted to take to WEG."
Ms Mackay is no stranger to the competition circuit, having spent 17 years retraining ex-racehorses in Hong Kong for dressage and show jumping and competing.
Now she enjoys lunging Islay – who she calls Ali – during vaulting events.
However, she said competing at the world event had been thrilling, adding: "The atmosphere was amazing and quite electric. It was a big stage and Islay and I had to work on trust and past experience of knowing each other – a partnership built up over the 12 years he has been with me.
"At 19 he has a steady head and I know when he feels panicky or is about to throw in the towel and I can reassure him and work through it."
She now hopes to qualify Islay in the junior world championships in Holland next year.