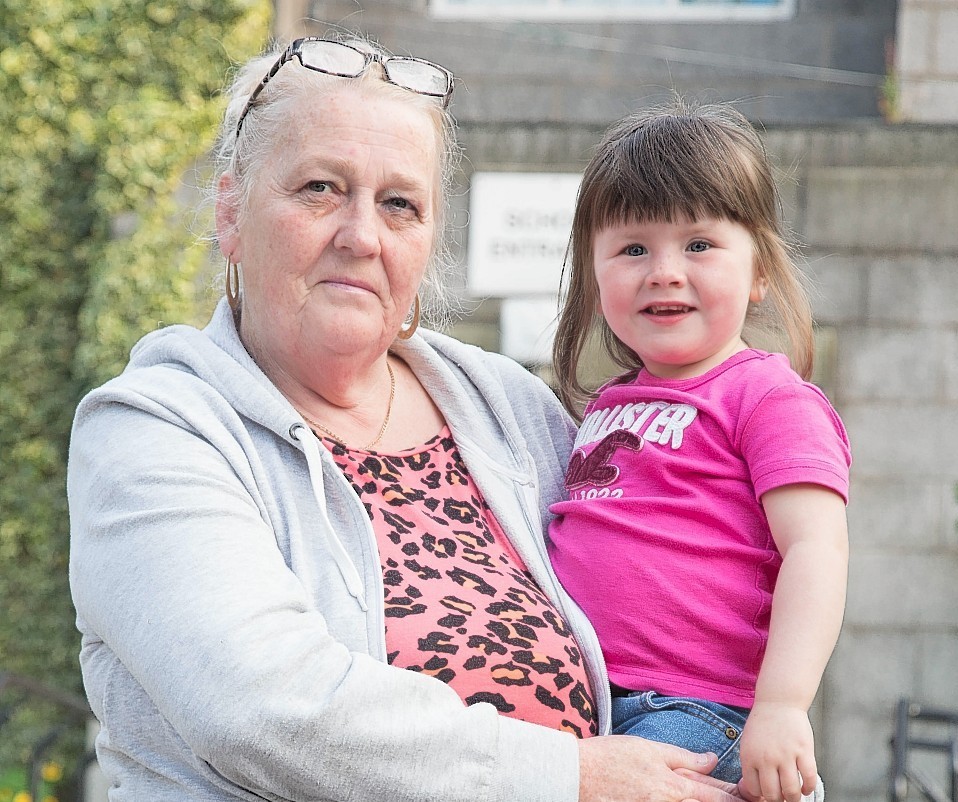 Care chiefs have been slammed by a north-east family after a young girl managed to escape from an Aberdeen nursery and toddle onto a busy road.
Selina Flores – whose cousin Preston died after being badly being burnt in a prank gone wrong earlier this year – had just started her first week at Sunnybank Nursery when she managed to slip out unnoticed.
The three-year-old walked nearly 100 yards to a corner shop.
Nursery workers searched everywhere for her when they discovered she was missing, but it was not until a concerned shop assistant contacted the police that she was taken back.
Last night, Selina's family, who live in the Powis area of the city, said she could have been killed – and that they could not have coped had anything bad happened to her.
And they said they believed her older cousin Preston, who died in April after accidentally being set on fire while playing with friends, had been looking down and protecting her.
Grandmother, Mary Flores, said: "My family are my life. If something had happened to my granddaughter, it would have killed me," she said.
"I am barely keeping things together since losing Preston. My heart is already broken."
A spokeswoman for Aberdeen City Council – which runs the nursery – said that following a "thorough investigation" after the incident on September 5, bosses discovered that there was a faulty door at the back of the school building, which leads to the nursery.
"During a thorough inspection of the school the door at the back of the building, which leads to the nursery, was found to be swollen due to the heavy rain that day and failing to close properly," she said.
"This was immediately fixed by the janitor. Parents are no longer permitted to enter or leave the nursery via this door and must use the main entrance at the front of the building."
Mrs Flores said she had found it hard to let Selina go to nursery after what happened to Preston, and that the latest incident had made her even more fearful of letting her out of her sight.
"We have not put her back to nursery since and we will probably never send her there again," she said.
"The only thing I can think is that Preston was up there watching over her, keeping her safe."