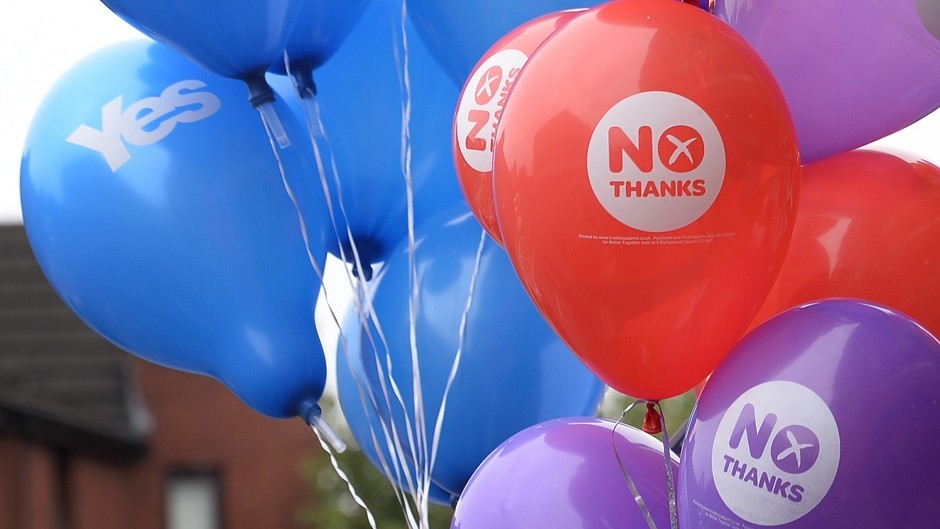 North-east politicians and No campaigners have said the rejection of Independence was no surprise – because voters acted to protect their economy.
Throughout the early hours of yesterday morning, pro-Union supporters were convinced they had clinched the vote in the Granite City.
Despite glimmers of hope during the count for the Yes camp when Dundee, Glasgow and North Lanarkshire backed independence, the wins were not enough to claim victory in Scotland.
The city had a turnout of 81.7% of registered voters.
North-east Labour MSP Lewis MacDonald said the north-east public knew what was best for them, hence the "clear majority" for No.
"I am delighted but not surprised about how the vote went," he said.
"It's a clear endorsement that the people of Aberdeen are committed to their country and that they are better off in a union.
"The challenge now is to chart a way forward and to recognise that a lot of people voted Yes.
"I think it takes the question of Scottish independence off the political agenda for good. That means that all parties are going to have to come together around a programme of self-government within the Union and the kind of changes that we want to make Scotland the kind of country we want to see."
Sheila Thomson, vice-convener of the Scottish Liberal Democrats, said the people of Aberdeen would not have jeopardised their position as Europe's booming energy capital.
"These voters understood the economy and were clear about what independence would mean," she said.
"This has been a fantastic result for Aberdeen, for Scotland for the rest of the UK."
Conservative MSP Alex Johnstone said the result showed people's confidence in sticking together for the better.
"They have given a resounding vote of confidence in the Union and we can go forward now and continue to enjoy the benefits of this economic recovery that the United Kingdom is now leading the world in," he said.
"We will deliver on the promise of more powers."
Cameron Hill, from the Aberdeen Youth and Students for Yes campaign, said No campaigners were not in a position to back out of their pre-referendum promises.
He said change was desperately needed to inspire all those who had voted for the first time, and who had been encouraged to finally vote because of the referendum and what Yes could have meant for them.
"It's now up to the No camp, Westminster and particularly the Labour party to prove that everything they have promised will be delivered," he said.
"It's not for me, and it's not for the political types who are used to the democratic system. It's for the people who had never voted before but were inspired to vote for the first time because they really believed in it."
Yes 59,390
No 84,094
Turnout 81.7%