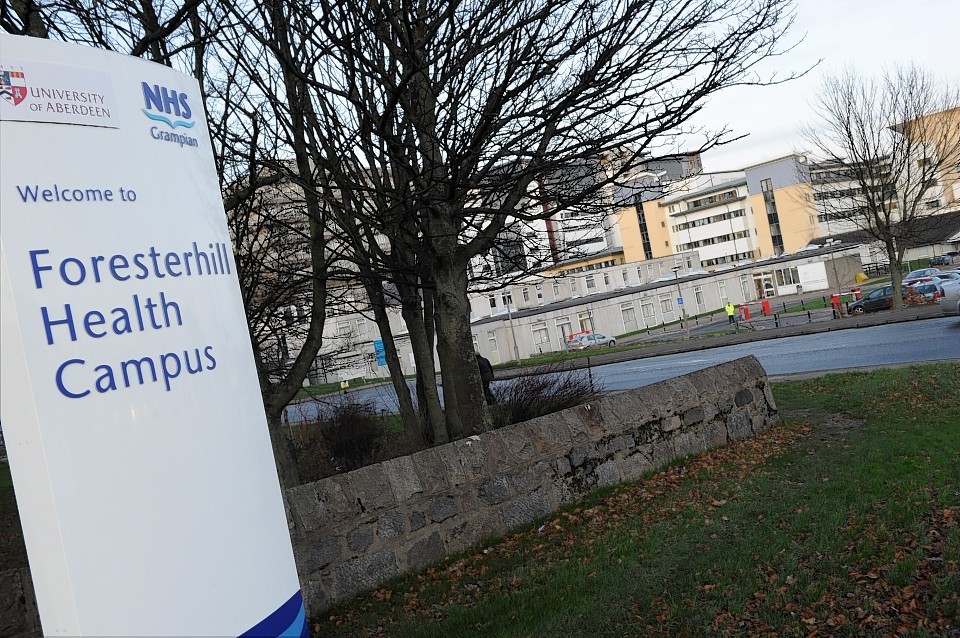 A doctor has been accused of withdrawing drugs from a patient with "potentially life-threatening implications" after becoming fixated with the idea that he was brain dead.
A professional standards panel has been told Maryam Davoodi-Semiromi was convinced of the diagnosis while treating the man at Aberdeen Royal Infirmary.
Despite him breathing independently – a clear sign he was not brain dead – she stopped giving him three drugs without consulting colleagues at the hospital's intensive care unit (ICU), a hearing in Manchester was told.
The Medical Practitioners Tribunal Service heard that no harm came to the patient as a result of Dr Davoodi-Semiromi's actions after her consultant re-instated the medication.
But the medic's colleagues became concerned about her "bizarre" behaviour at the hospital, where she lasted just one month of a six-month clinical fellowship, the fitness to practise panel heard.
She was sacked by NHS Grampian in December 2012 after senior doctors in the ICU became worried about the risks to patient safety.
Dr Davoodi-Semiromi was not present or represented at hearing, where she could be struck off if she is found guilty of misconduct.
Chloe Hudson, for the General Medical Council, said the doctor had not worked in a clinical setting for three years before landing the post in Aberdeen.
"There were concerns about her performance, knowledge and behaviour," Ms Hudson said.
"Colleagues Dr Davoodi-Semiromi had worked with found her unprofessional."
The tribunal heard that consultant Roxanna Bloomfield became concerned about Dr Davoodi-Semiromi's actions early in November 2012.
"In essence, Dr Davoodi-Semiromi was anxious about clerking a patient, asking questions at inappropriate moments, searching for alternative diagnoses when a diagnosis was confirmed already," Ms Hudson said.
She told the panel that the GMC allegations concern two patients – referred to as A and B.
"Dr Davoodi-Semiromi had presented Dr Bloomfield with extracts from Patient A's medical notes that she had ripped out of the notes, scored through various entries and made annotations," Ms Hudson said.
"Patient B is the patient who the doctor was determined was brain dead.
"As far as Patient B was concerned, Dr Ian Mcleod gives evidence and he was concerned that the doctor had become fixated with this patient and was persistent that he was brain dead and needed to be taken off a ventilator.
"Patient B was not brain dead and that is confirmed by a number of witnesses who dealt with this patient.
"The very reason this patient was not brain dead was because he was breathing independently and by definition a patient breathing independently cannot be brain dead."
It is alleged Dr Davoodi-Semiromi discontinued three drugs – dalteparin, carbocysteine and citalopram – without consulting her colleagues.
In a witness statement for the GMC, Dr Mcleod said dalteparin was an important medication for the patient and the decision to stop it "may have had life-threatening implications", while the discontinuation of the other two drugs was "inappropriate".
Ms Hudson told the panel: "From the words of both of the doctors Dr Davoodi-Semiromi was not safe to work on the ICU and there were concerns about patient safety and also concerns about her behaviour."
Dr Mcleod went as far as describing her behaviour as "bizarre", the panel heard.
Due to the concerns about Dr Davoodi-Semiromi she was asked to attend a course in November 2012.
But those running the course had similar worries about her knowledge and behaviour and she failed to complete it, the hearing was told.
She was sacked on December 3, 2012 after an NHS Grampian disciplinary process.
The panel heard that the doctor had also arranged to travel for an interview in the US, whilst on special leave of absence from the hospital, without informing her employer.
The hearing continues.