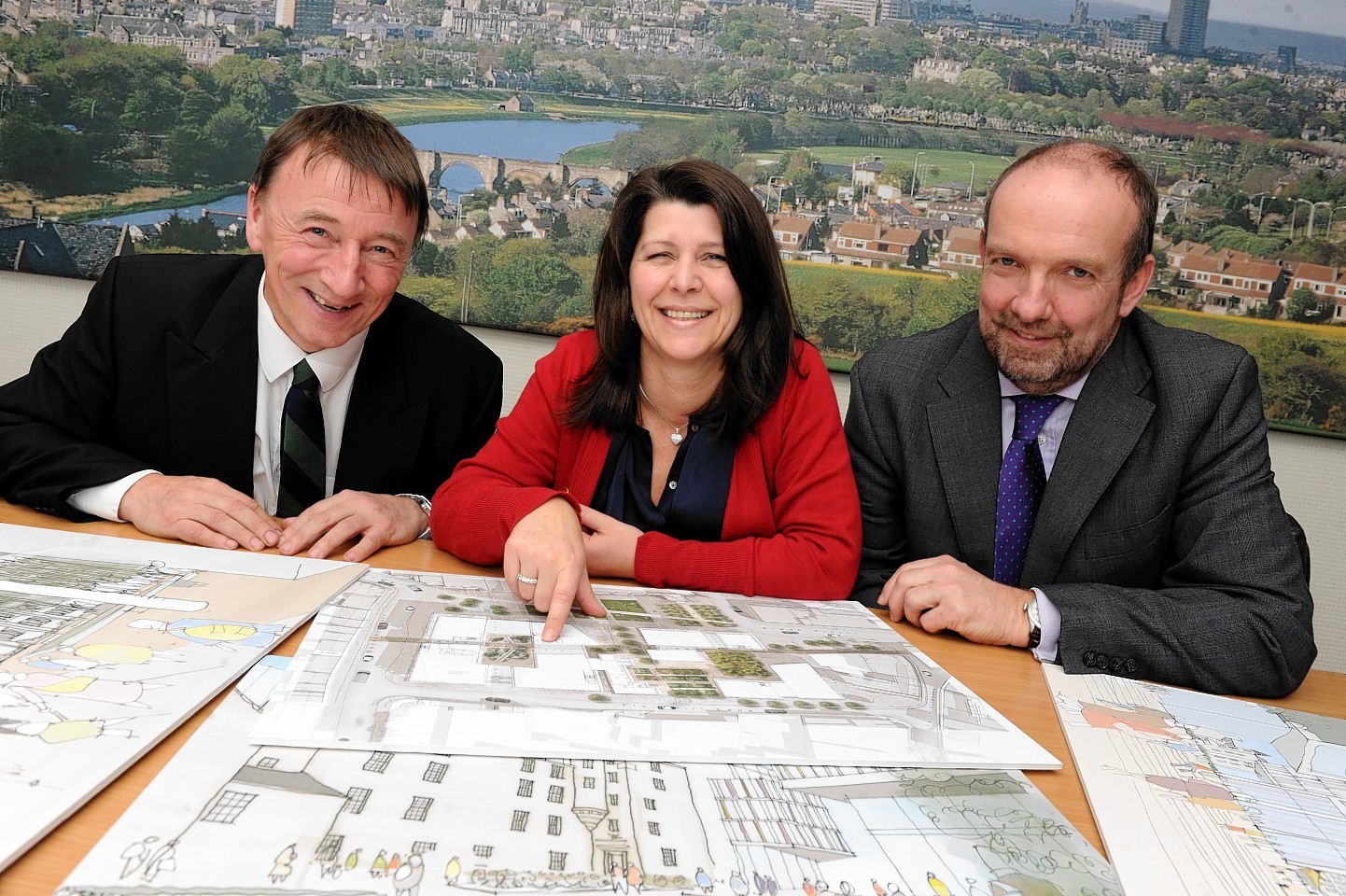 Aberdeen's deputy council leader has defended an apparent lack of progress on improvements to the city's Union Terrace Gardens.
Marie Boulton put forward alternative proposals for the city centre when the divisive £140million City Garden Project was rejected in August 2012.
Chief among a package of upgrades to major landmarks was a commitment to regenerate the sunken Victorian park.
Mrs Boulton said at the time the "biggest problem" the green space faced was "decades of under-investment".
Union Terrace Gardens (UTG) has recently been utilised for major public events, including the Celebrate Aberdeen weekend showcasing what the city had to offer.
Local group the Friends of UTG has also carried some small-scale improvements such as painting the railings.
However, a previously-mooted plan by local cafe owner Steve Bothwell to build a cafe in the gardens, which was granted planning permission by the council, has not yet come to fruition.
Local businessman Jim Milne, managing director of the Balmoral Group, also made a funding pledge to assist with a "sympathetic" restoration project.
Yesterday, Mrs Boulton said all parties were geared towards the preparation of a city-wide "masterplan" for future development that has just gone out to consultation.
She said: "Jim Milne is still a big supporter but like everybody else, thinks that it is important to get the masterplan established first. There are a lot of people still involved in city centre regeneration plans.
"Rather than take a piecemeal approach, we want to have a whole plan in place, and I think the business community has been very enthusiastic about that.
"There have been some small projects, on the stairs and the arches, in terms of keeping them safe. But we don't want to go ahead and do anything, we want to give people a blank canvas to come and comment on, and make people really feel like we have not already decided on things."
Mrs Boulton estimated that a sum in the region of £100,000 had been spent to date.