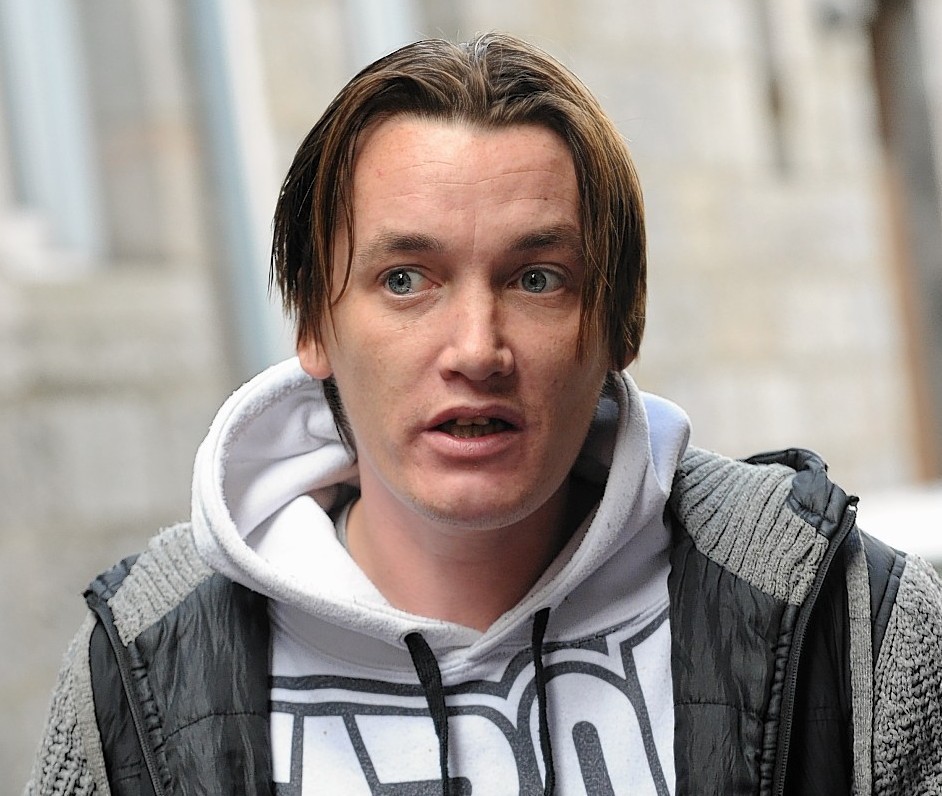 The distraught mother of a missing Aberdeen woman has made an emotional plea for her to come home.
Tearful Catherine Sandison begged the public to help find Kelli Ferris – just hours after her daughter's ex-boyfriend admitted breaching a bail condition forbidding him from approaching her.
Graeme Henderson was one of the last people to see the 40-year-old before she disappeared two weeks ago.
And last night he said he feared for her safety, and revealed she was carrying "hundreds of pounds" when he saw her in a city centre bar on September 10.
Mr Henderson appeared at Aberdeen Sheriff Court yesterday and admitted breaching a bail condition banning him from approaching or contacting Ms Ferris.
Sentence was deferred until November to allow him to be of good behaviour.
The 35-year-old said he was in touch with Ms Ferris on the day she was last seen when he bumped into her in Wilson's Sports Bar in the city's Market Street.
He said they had a short conversation and she told him she had a "lot of money".
He added: "She told me she had £800 on her."
Mr Henderson said he left the bar shortly afterwards as he knew he was not supposed to be talking to her. He said a friend returned to the pub and continued drinking with her.
Mr Henderson said that when he saw Ms Ferris, from the Pittodrie area of the city, she looked "withdrawn" and her eyes were yellow.
He said he hoped she was safely partying in someone's house, oblivious to the huge search for her.
He said he had also given several statements to the police over the last week after he discovered she had been reported missing.
Mr Henderson said officers had visited his flat, in North Balnagask Road, to see if there was anything there which may help them with their inquiries.
Ms Ferris's mum also said she was becoming more and more concerned about her daughter.
Speaking at a press conference aimed at raising public awareness of her daughter's disappearance, she wiped away tears as she spoke of her fears.
Ms Sandison said: "It's been two weeks today since Kelli was last seen and we are getting more and more concerned about her safety and welfare as each day passes.
"Kelli has been unwell recently and has to take medication regularly.
"We don't know if Kelli has this with her and again we are really concerned she may be without it.
"I'd like to appeal to all her friends or anyone who might know where Kelli might be to get in touch with the police as soon as possible.
"And Kelli – if you're watching or listening to this or see any of the media reports – please, please let us know where you are. We all miss you and we just want to know that you're ok."
Last night, Detective Superintendent Mark Cooper, who is leading the missing persons inquiry, said police were keen to speak to any associates of Ms Ferris who were with her in the Castlegate area of Aberdeen around 4.30pm on September 10.
He said they were particularly interested to know why she may have been visiting the Marischal Court high rise that evening.
He said: "We've got nothing to say that anything criminal has happened to Kelli at this time. We're keeping an open mind but at the moment this is a missing person inquiry."