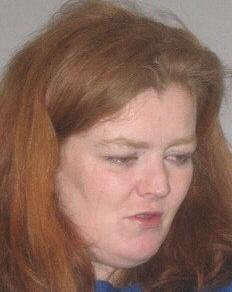 A police helicopter has now been called in to assist in the search for Kelli Ferris.
The aircraft is working over the Castlegate area of Aberdeen, where Ms Ferris was last seen on September 10.
A police spokeswoman said the use of the helicopter was standard procedure at this stage in a search.
It had not been deployed as a result of further intelligence being received, she added.
Meanwhile, the inside lane of the northbound carriageway of Commerce Street, between its junction with the Justice Port Roundabout and Virginia Street in Aberdeen has been closed while search teams scour the area.
The outer lane remains open, however delays are likely for traffic.
The activity comes after Catherine Sandison, the mother of Ms Ferris, made an emotional appeal for information on her missing 40-year-old daughter yesterday.
Ms Ferris' former partner, Graeme Henderson, has also revealed that he saw his ex-girlfriend on the day she disappeared and claimed she was carrying hundreds of pounds at the time.