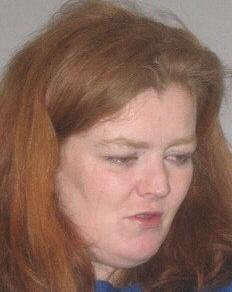 Police are continuing their hunt for missing Aberdeen woman Kelli Ferris today.
A specialist dog team has been hunting for clues at Marischal Court, where the 40-year-old was seen leaving at about 4.45pm on September 10.
And now police have revealed their investigations have indicated Ms Ferris was in the Castle Street area at about 6.50pm.
Officers will continue their search this afternoon, focusing on the Marischal Court and Virginia Street area.
And tonight, a giant image of Ms Ferris, who has serious health issues that require medication, will also be beamed onto the nearby high court building in the Mercatgate in an attempt to jog peoples' memories.
Police hope the unusual move will help produce a breakthrough in the search.
Officers will also be at Pittodrie Stadium today when the Dons take on Inverness Caledonian Thistle to appeal to fans for any information.
Detective Superintendent Mark Cooper, who is leading the investigation into her disappearance, said today: "We know she was in Marischal Court, therefore that is where we are concentrating.
"We will be there for as long as it takes. I need to confirm she is not in an area close by.
"We are getting more specialist resources up and a specialist dog that we have managed to source from a different part of Scotland.
"Searching is a vital part of our investigation and that will continue."
Detailed searches of the Marischal Court area have already been carried out, with officers cutting back the shrubs, but they have found not managed to find any trace of Ms Ferris, not even any of her belongings.
She may also have met up with someone after leaving the tower block and gone to another address.
Mr Cooper thanked the public for their help so far, and added: "We have had quite decent support from the public and we are grateful for that, but we are missing the crucial bit of information about where she went after Marischal Court."
Ms Ferris, who lives in the Pittodrie area, is described as being 5ft 4in and of slim build with shoulder-length red hair.
When she was last seen, she was wearing dark trousers and a blue jacket and was carrying a brown handbag.