A former Aberdeen alprazolam user today told how he turned his back on using the powerful tranquillizer after watching friends die.
The Aberdeen resident also said the drug was readily available in the city for the price of a cup of coffee.
Alprazolam – brand name Xanax – has been linked to 29 deaths in the NHS Grampian area last year. Twenty of those deaths occurred between July and December and more lives have been lost this year.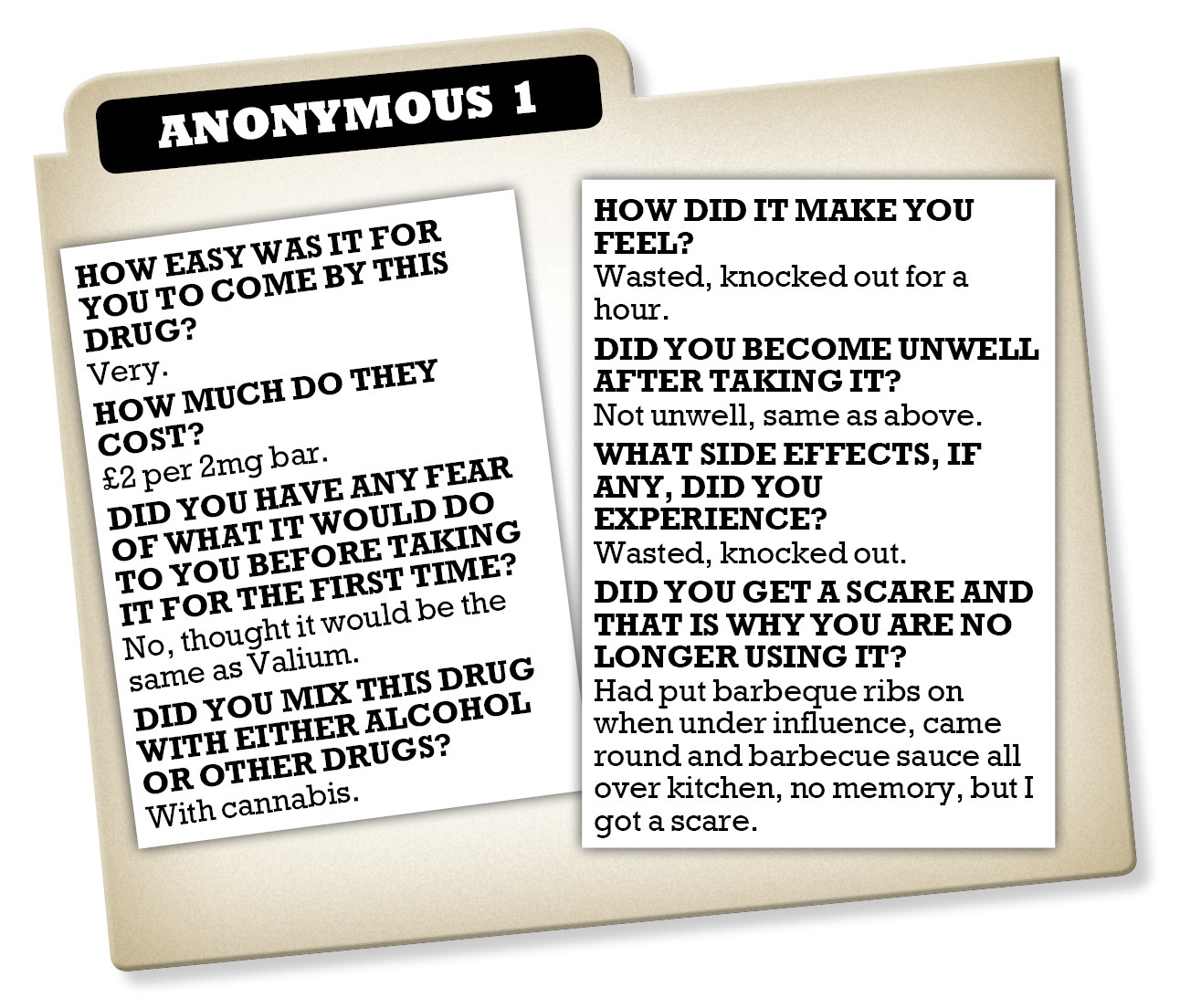 The steep rise in deaths has prompted the health authority to issue a "drug alert" over alprazolam, along with a warning to users over the risks of buying it illegally.
Alprazolam is listed as a Class C drug under current legislation and is only available on a private prescription in the UK.
However, many drug users are getting it over the internet – from overseas online pharmacies or on the dark web.
Former user Derek (not his real name) said it was easy and cheap to get the drug.
He said: "I am speaking out as I have seen what it has done to mates, killing them.
"The people who have died has been quite surprising, people with families. It really is just sickening.
"I just want to see these tablets taken off the streets. I've lost too many friends who have taken them. Enough is enough."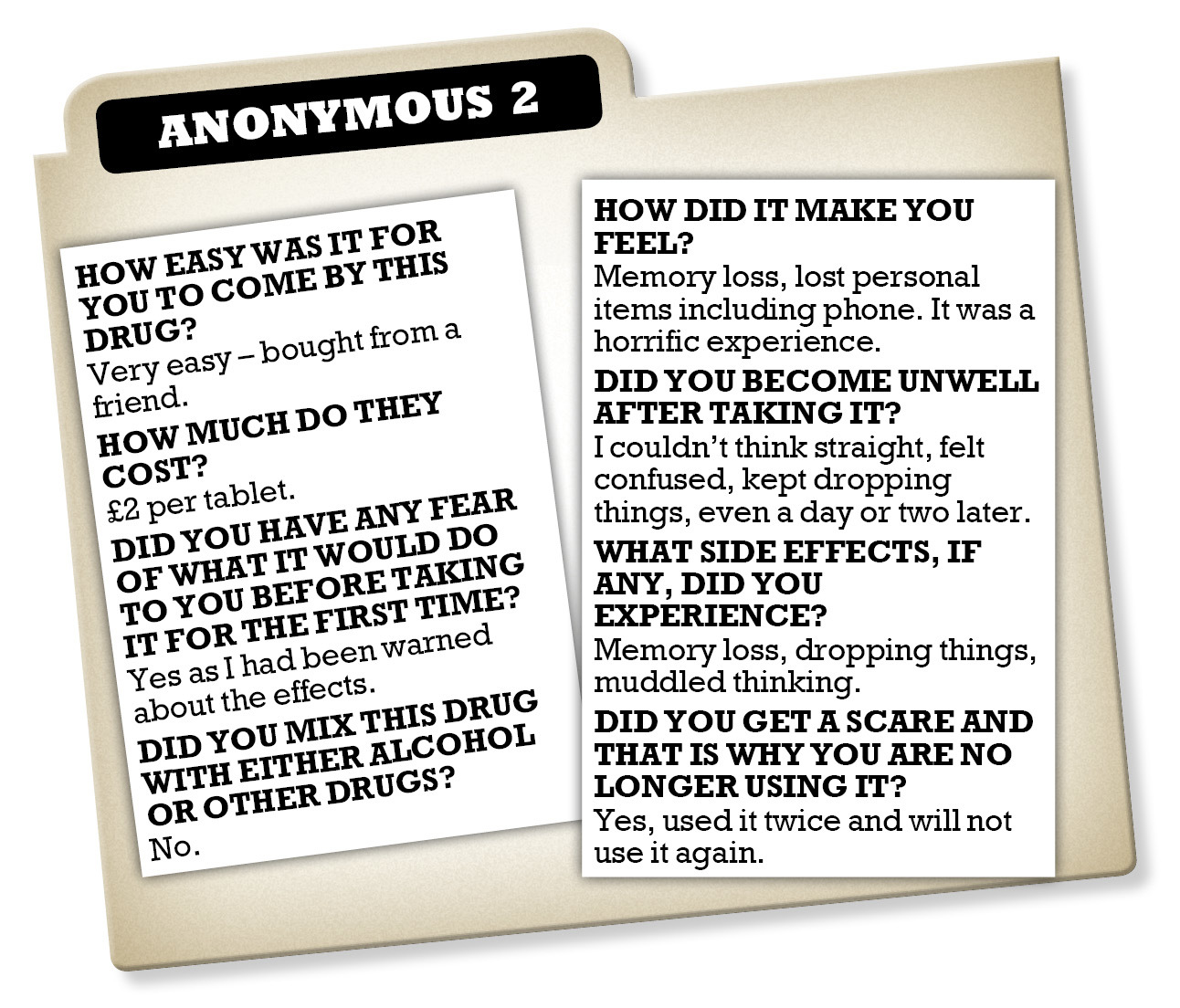 Derek first bought alprazolam 18 months ago.
He said: "They are very easy to get hold of. I could walk 10 minutes up the road from where I live and get them.
"You could easily go on the streets and get them right now. They are that available.
"They cost £2 for a two milligram bar – a white rectangle that breaks off into four pieces.
"One of them can easily knock you out.
"The first time I took it I had been getting prescribed Valium from my doctor.
"They didn't seem so scary back then and I thought it would be cool at the time to take them.
"I was curious to try Xanax as I had already been taking scripted Valium which is also a Benzodiazepine."
However the effect of alprazolam was much stronger than he ever expected.
"The side effects for me included wobbly legs, I was completely spaced out, slurring in speech," he said.
"They were even more powerful than even I thought they would be."
He added: "I also had the 5mg ones as well.
"They were called Red Devils and were also rectangular bar shape with '666' embossed on them and a picture of a wee devil on it.
"I heard the Red Devils were coming from America but they were available in Aberdeen at one point, about a year ago I had those ones."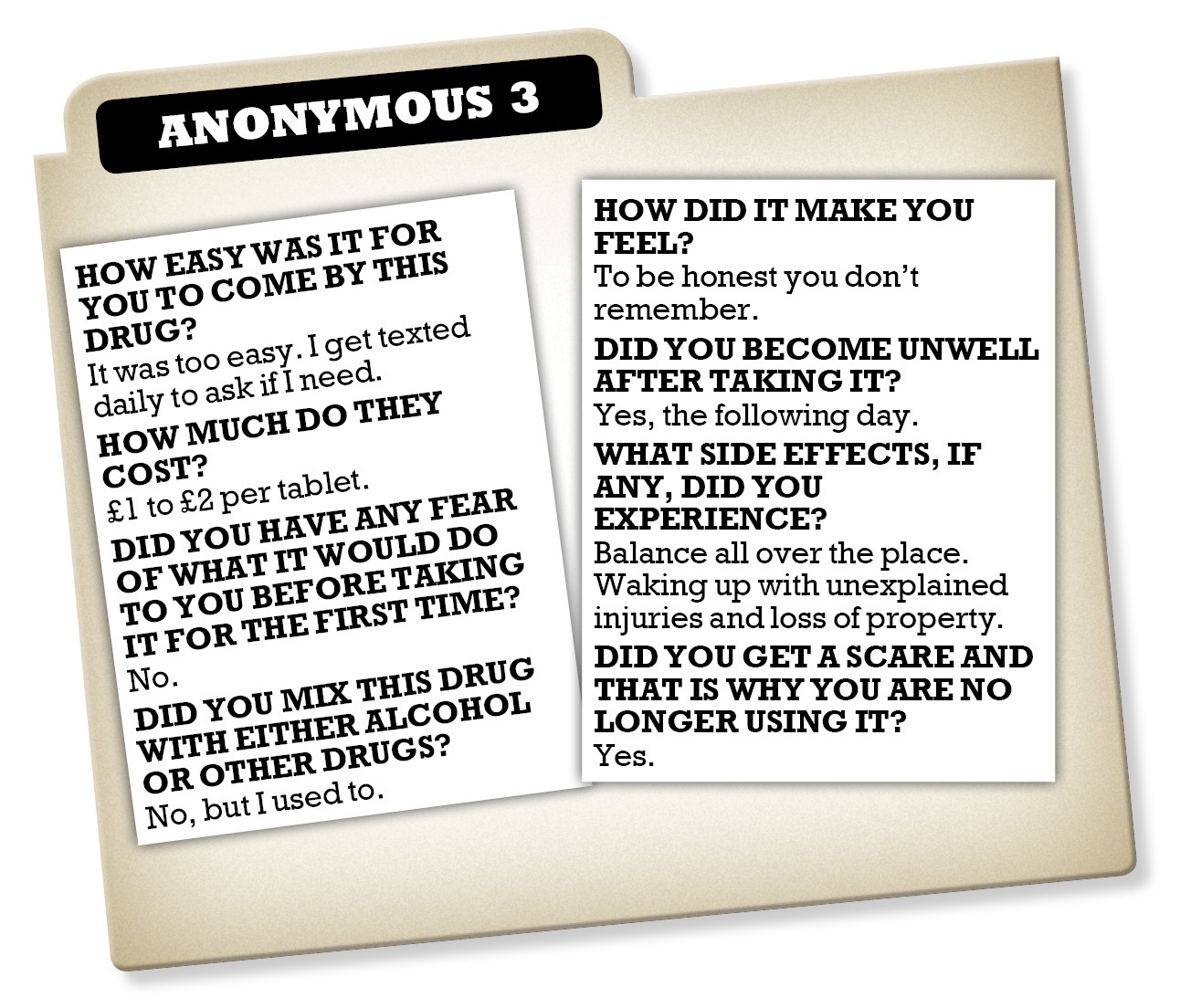 Dr Tara Shivaji, a consultant in public health at NHS Grampian, said: "If you choose to take Xanax always try a small amount first to test its effects.
"Wherever possible do not use alone, or tell somebody that you are going to be using.
"If someone you are with becomes unresponsive after taking a substance, please call 999 and ask for an ambulance.
https://www.eveningexpress.co.uk/fp/news/local/we-are-alarmed-at-availability-of-counterfeit-drug/
"If you are worried about yourself or someone close to you, our services are available and able to support you."
Fortunately for Derek he didn't mix alprazolam with other drugs.
He said: "I snapped out of it after watching videos on YouTube of people collapsing in the street in America. It gave me the wake up call I needed. I know I am lucky to have come out of this relatively unscathed.
"If any of my mates said they wanted to try them I would beg them not too.
"You can only advise folk, you can't stop them, but I would honestly say no to Xanax because they really are killers."
https://www.eveningexpress.co.uk/fp/news/local/aberdeen-familys-plea-as-mum-dies-after-taking-1-killer-drug2/
Need support?
Services are available to provide support and advice to anyone who is affected by the use of alprazolam or Xanax.
Alcohol and Drugs Action – 01224 594700 – provides support throughout Aberdeen and Aberdeenshire and are open seven days a week.
Turning Point Scotland – 01779 470490 – provides support in North Aberdeenshire, and Arrows – 01343 610500 – in Moray.
If you have been affected and want to share your story then e-mail – donna.ewen@ajl.co.uk