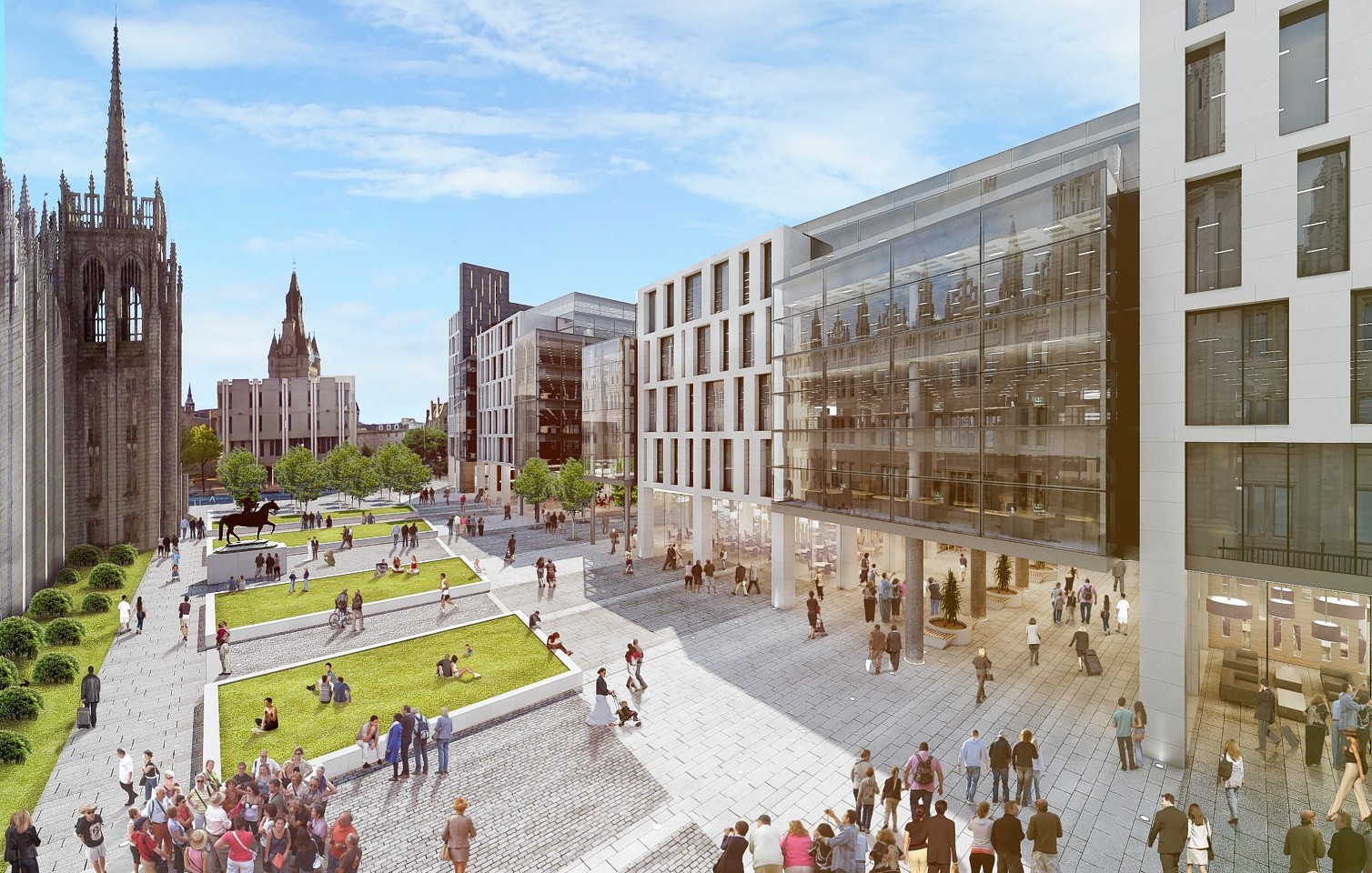 Opposition councillors reacted angrily last night to news that pedestrianisation plans for Broad Street would no longer be considered as part of the Muse application.
SNP group spokesman Graham Dickson said the public were led to believe from the outset that the hotel, office and retail scheme was based on the creation of a car-free "civic square" in front of Marischal College.
He said: "I'm sure the public will be completely bamboozled by this latest turn that the Marischal Square development has taken.
"We have been looking at this, including during the public hearing, on the basis that Muse would be doing the whole development including the pedestrianisation of Broad Street.
"But now, at the last minute, we are being told that the council is doing the pedestrianisation as roads authority and that we can no longer consider the impact of pedestrianisation of Broad Street while deciding upon this application.
"People will be angry that what they have been led to believe is not happening and the proposals for pedestrianisation will not be subject to the rigorous scrutiny of a planning meeting or meet the standards that planning consent would require and instead can just be forced through."
Willie Young, group secretary of the ruling Labour group, said: "The most important thing to remember is that the council is acting as the planning authority and that members can only determine the application in front of them.
"That application does not include pedestrianisation of Broad Street.
"If the council is minded at any stage to bring forward proposals for pedestrianisation of Broad Street the public can be absolutely assured that rigorous and full scrutiny would occur through the communities, housing and infrastructure committee."
Steve Turner, Muse Developments' regional director for Scotland, welcomed news that the application was backed by council planners.
He pointed out, however, that planning approval was still subject to a vote at next week's meeting.
He said: "The objective has always been to deliver an exemplar development which respects the city centre planning guidelines and maintains Aberdeen's position as one of the key business destinations in the UK."