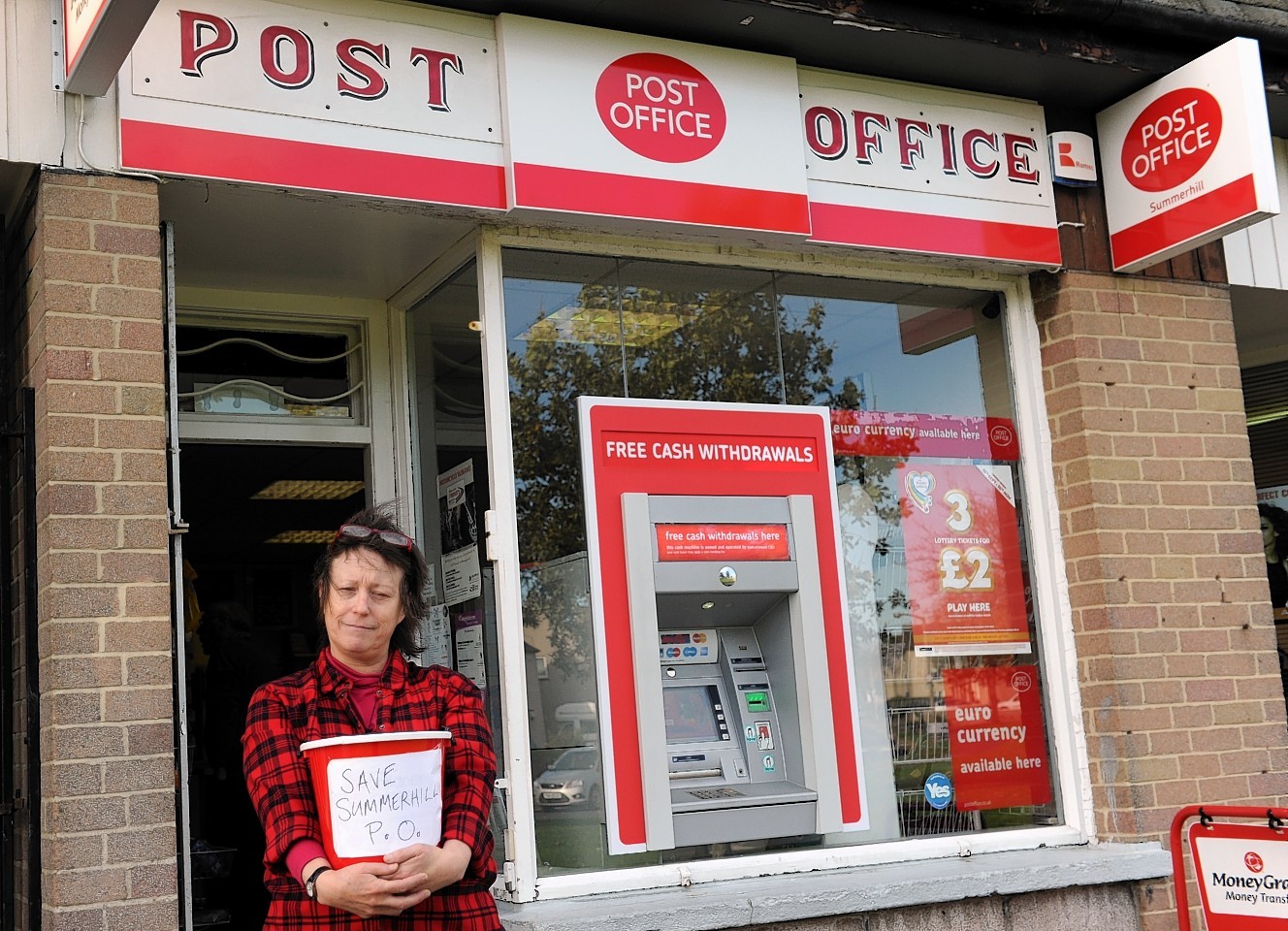 An Aberdeen postmistress has launched a campaign to save a community post office from closure.
Kathy Aberdein, sub postmistress of Summerhill Post Office in Mastrick, has launched the campaign as a result of the business struggling recently.
She said: "I've had the post office here for about five years. Two or three years ago Post Office underwent what they call "network transformation" and now have Post Office Local and Post Office Main. A community post office like I run doesn't fit into either of these. It's closest to the Local service but I can't offer the range of retail services they have."
Another post office opening just half a mile away has also affected business.
"It's broken the contact I signed with the Post Office when I started this place," said Mrs Aberdein.
"It said there would always be a mile radius between me and any other post office in order to keep my business base.
"I tried to get in contact with the Post Office and after three days of furiously calling, leaving messages everywhere and not getting answered, they offered me a leavers payment to close the business.
"Initially I signed it because I thought "this is it, I can't go on", but then I decided I wasn't going to go. I'm going to make a stand and I'm going to keep my little business that I've poured so much into.
"The Post Office said they would protect little post offices but now they're becoming a corporate monster."
Mrs Aberdein has now been forced to put out a collection bucket in the shop and has received donations from the public to help keep the business afloat.
She added: "I've set up pages on Crowd Funding and JustGiving too and people have been donating online.
"If I can raise about £3,000 to get Christmas stock in then I can replenish the stock and hopefully keep going. With Christmas coming I just have to get my head down and do what I can."
A Post Office Spokesperson said yesterday: "The postmistress at Summerhill has expressed an interest in leaving and we are currently looking for a new operator to run the Post Office.
"Customers should be assured that the Post Office is committed to maintaining a service to local customers. If this change involves a relocation of the Post Office it would be subject to a full public consultation and we will work hard to minimise any inconvenience to our customers during the transition."
Anyone who would like to donate to the Save Summerhill Post Office campaign can do so online at www.crowdfunder.co.uk/save-summerhill