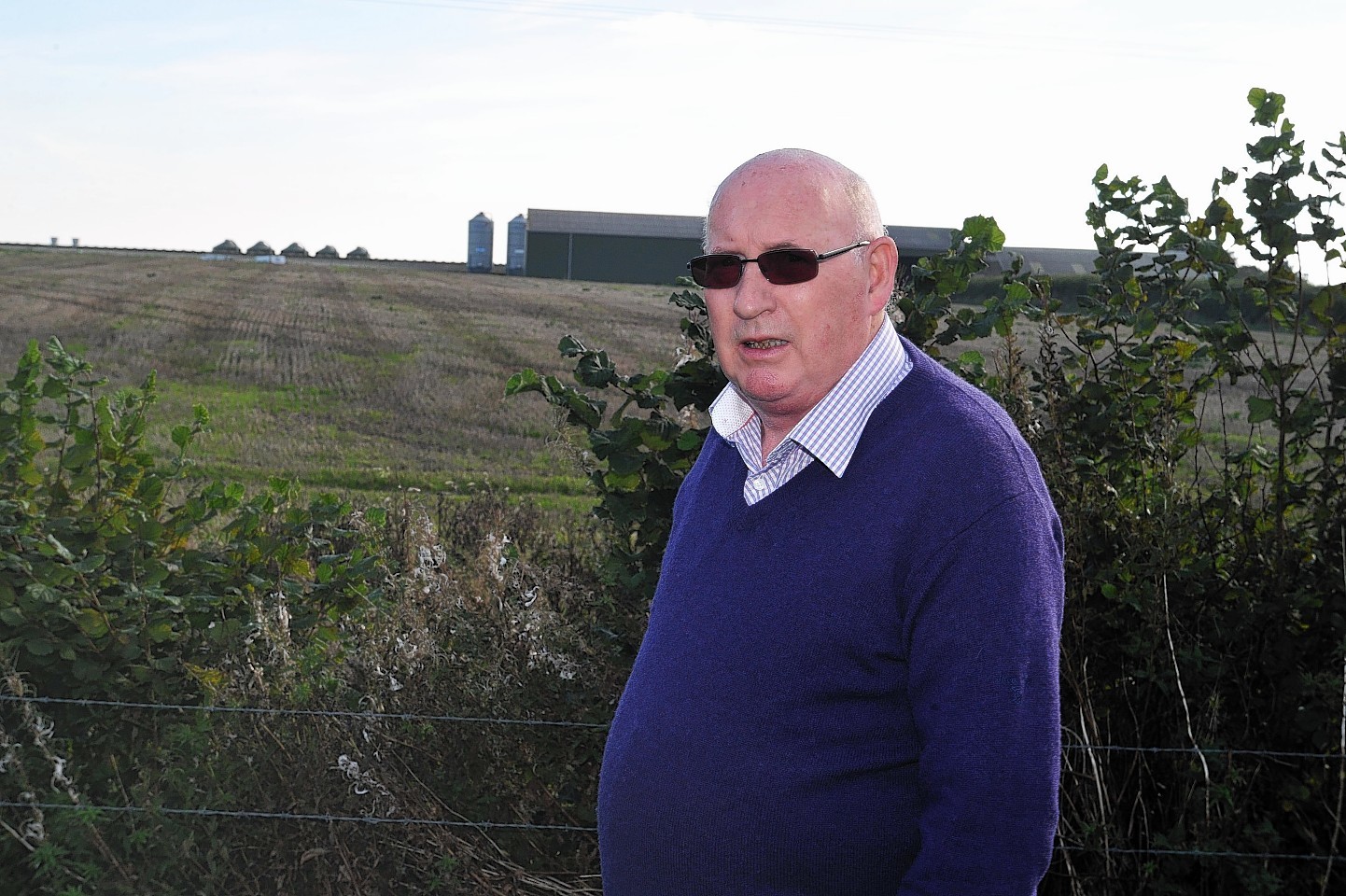 Residents of a north-east village have kicked up a stink about the stench of a nearby pig farm.
Neighbours of Baluss Farm on the south side of Mintlaw are sick of the smell from an uncovered slurry tank.
Bill Doverty has lived with his wife Marlene in their Bain Crescent home – 200 yards from the farm – for more than 40 years but the stench has never been as bad as it is now.
The 74-year-old said: "This has been going on for about two years. What happened is that Baluss had an old style piggery.
"A couple of years ago a new slurry tank was added. It's about the size of a commonwealth pool and it doesn't have a cover. That's where the slurry goes.
"Myself and another lady have been appointed as 'smell monitors' by the community council. It seems to be getting worse.
"If you put washing out on the line and the smell carries, it gets ruined. The housewives are up in arms."
"The odd whiff of it is part of living in the country, but this is absolutely ridiculous."
Mr Doverty added that prospective house buyers have actually withdrawn offers for homes on the Bain estate as a result of the smell.
Land owner Sandy Howie said last night that the smell was not from a tank, but from slurry spread on the fields.
He said: "It's a standard agricultural practice. The legislation said we have to spread it out at this time before October.
"The slurry was spread out over the weekend but unfortunately the wind changed. I generally don't put it out when the wind is towards the village.
"It's an unfortunate situation but if you lie near a farm there will be farmland smells."
Aberdeenshire councillor and Mintlaw resident Jim Ingram has demanded the local authority take action.
In an email to Aberdeenshire Council chief executive Colin Mackenzie, Mr Ingram said: "I write following a weekend having been inundated by complaints from Mintlaw residents regarding excessive piggery smells originating from Baluss Farm, Mintlaw.
"This regrettably has been an ongoing problem extending well in excess of a full year, and request your assistance in having the situation progressed to a situation which is acceptable to the wider community and hopefully to the advantage of the operator of the unit."
Last night, the council's waste management boss Ian Robertson said: "Aberdeenshire Council has received several complaints concerning an offensive odour affecting parts of Mintlaw.
"Environmental health officers continue to monitor the situation and we are considering enforcement options to secure a satisfactory resolution of the problem."