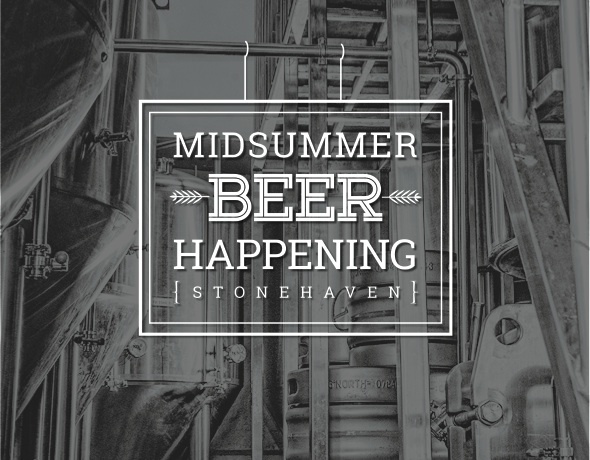 A hugely popular beer festival is on the move – to ensure more visitors than ever can sample tipples from around the continent.
The Stonehaven Real Ale Festival has been held in the Town Hall for the last five years, but now organisers have decided to move the event to a custom-built marquee at the town's Baird Park.
It will also become a midsummer festival and not held in November.
Under a new name, the first midsummer Beer Happening will be held from June 18 to June 20 next year, as close to the longest day of the year as possible.
About 2,000 visitors flock to the annual event, with some beer-lovers even queuing outside the town hall for up to an hour on a cold November night to get in.
Organiser Robert Lindsay said it was felt that the event had outgrown the town hall, prompting the search for a bigger venue.
He said: "There isn't anywhere bigger which exists in Stonehaven, so we've decided to create our own for the Midsummer Beer Happening.
"This will not only help us let more people enjoy the Happening, it will also open up exciting new areas for the festival, such as a strand celebrating good food as much as we celebrate good beer.
"It will help us develop the music and entertainment which has been key to our success."
"But we are first and foremost a beer festival, and a larger venue will help us bring to Stonehaven a wider range of beers from real ale to craft, homegrown to further afield, including our ever popular Belgian beers."
The move means there will not be a festival this year.
Mr Lindsay, who owns the town's Marine Hotel and Six Degrees North brewery, added that proceeds from the not-for-profit event would continue to be donated to local causes in the community.