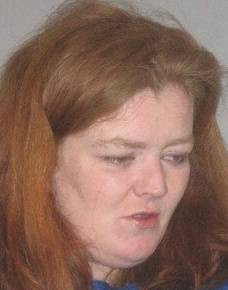 Police hunting for missing Aberdeen woman Kelli Ferris yesterday handed out scores of leaflets in the Seaton and Footdee areas.
Officers targeted homes in the areas covered by the 13 and 15 bus services, as they believe Ms Ferris may have boarded one of those routes on the day she disappeared.
The 40-year-old was last seen around 6.50pm outside Aberdeen Sheriff Court on Wednesday, September 10.
Earlier this week, about a dozen extra officers were drafted in to speak to bus users at stops around the court building, and travelled along both routes in the hope of jogging someone's memory.
And yesterday Detective Superintendent Mark Cooper, who is leading the inquiry, revealed his officers were now working to confirm a sighting of Ms Ferris on a 13 bus.
He said: "Until we find out what happened we're not ruling anything out.
"We spoke to between 300 and 400 people on Wednesday and we're currently going through all the questionnaires. We've had at least one unconfirmed sighting of Kelli on a 13 bus so we're working on that.
"We're concentrating our leaflets on areas round the bus stops which are mainly blocks of flats and tenements.
"We think Kelli got on a bus heading for either Seaton or Footdee and we want to speak to people who may use those routes and might have seen Kelli on September 10.
"The response from members of the public so far has been very supportive but we have still not found Kelli or any of her belongings and we are increasingly concerned for her welfare."
Ms Ferris, who relies on medication, was seen in the TSB bank in the Castlegate at about 10am on the day she disappeared.
She was later caught on CCTV on a bench in Castlegate at about 2.20pm, before making her way to the nearby Marischal Court flats.
She left the flats around 4.45pm after banging on a number of doors and falling asleep in the foyer. Officers spent several days cutting back undergrowth in the Marischal Court area amid fears she had tumbled down the embankment.
Later in the evening, at around 6pm, she bought takeaway food from the Italian restaurant La Lombarda and was last seen at the bus stop outside the sheriff court 50 minutes later.