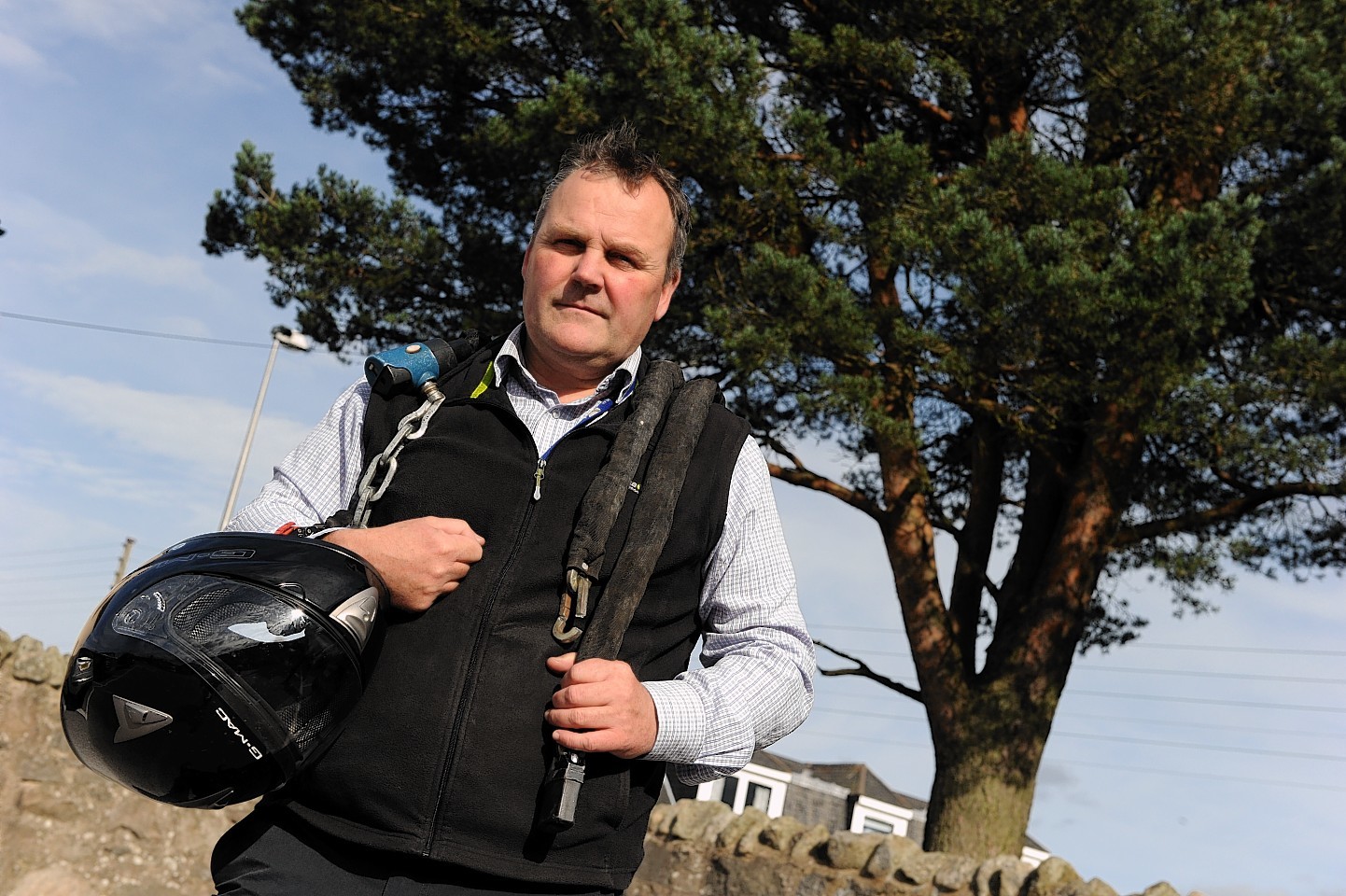 A motocross coach has been forced to quit the sport after 25 years after thieves stole his bike for the second time.
Graeme Chalmers, 46, who is also the national coaching assessor, discovered his garage in Kingswells had been broken in to.
Included in the haul was a KTM EXC 300 motorcycle, Alpinestars boots and Thor body armour.
The equipment – which combined with the bike was worth around £5,000 – was stored in a large blue Umbro holdall.
Mr Chalmers, who had already had his bike stolen three years ago, said: "It was hard when it happened the last time, but I got back into the sport and spent a lot of money getting kitted out again.
"Whoever did this has targeted me. I don't know how they get the information – if it's by following you home from the races.
"But they broke through three locks, disabled the alarm and cut through chains which were securing the bike.
"And of course, bikes are very difficult to insure because of the nature of the sport.
"This time I thought to myself I can't justify replacing all of the kit again and get back into it."
Mr Chalmers urged anyone who knows anything about the theft last Sunday morning to come forward and has offered a reward for information which leads to the safe return of the equipment.
He said: "The theft is gutting. The worst thing is I have been working with a lad in Dyce who has got a lot of potential – now he isn't going to get any coaching.
"There are lots of other young people around the city who are going to miss out on an opportunity."
A police spokesman said: "Police Scotland were made aware of a theft which took place between 2am and 2.30am on Sunday, September 28.
"Inquiries are ongoing and anyone with information is asked to contact police on 101 or Crimestoppers on 0800 555 111."