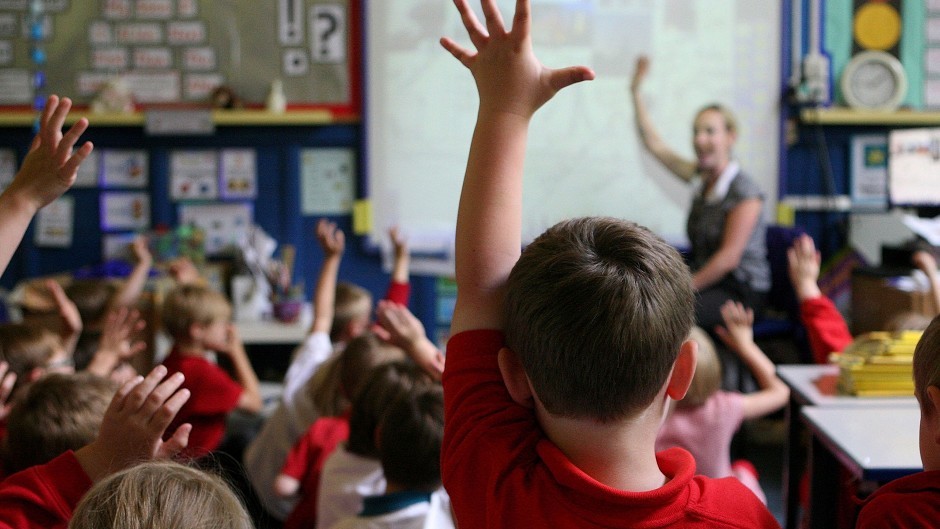 Council officials met with parents in Peterhead last night to discuss a major school catchment area reshuffle.
The latest figures show only two of the 10 schools in the north-east's biggest town are within their capacity range.
Last night's meeting at Peterhead Academy was part of a wider formal consultation period.
Aberdeenshire Council's education infrastructure boss, Craig Clement, said: "The current zones haven't been reviewed for a long time and since then there has been a change in population.
"Some schools are full and near or over capacity, others are under. But across the Peterhead network there is enough space for all pupils."
He stressed to those parents with children already in school that there would be no expectation of them being moved.
Questions from the floor raised concerns about breaking up friendship groups, and the need for more lollipop people.
Blackhills mum Sharon Emslie, whose four-year-old daughter Isla will be one of the first children rezoned, said: "It's confusing and we just want to know what's going on for when we apply for school in January."
Peterhead North councillor Tom Malone said: "I think it's a very sensitive and very important consultation. I hope the parents feel they have aired their views."
Councillor Isobel Davidson, chairwoman of the education committee, added: "We're pleased with the feedback. Key questions have been raised, but a lot of it makes complete sense."