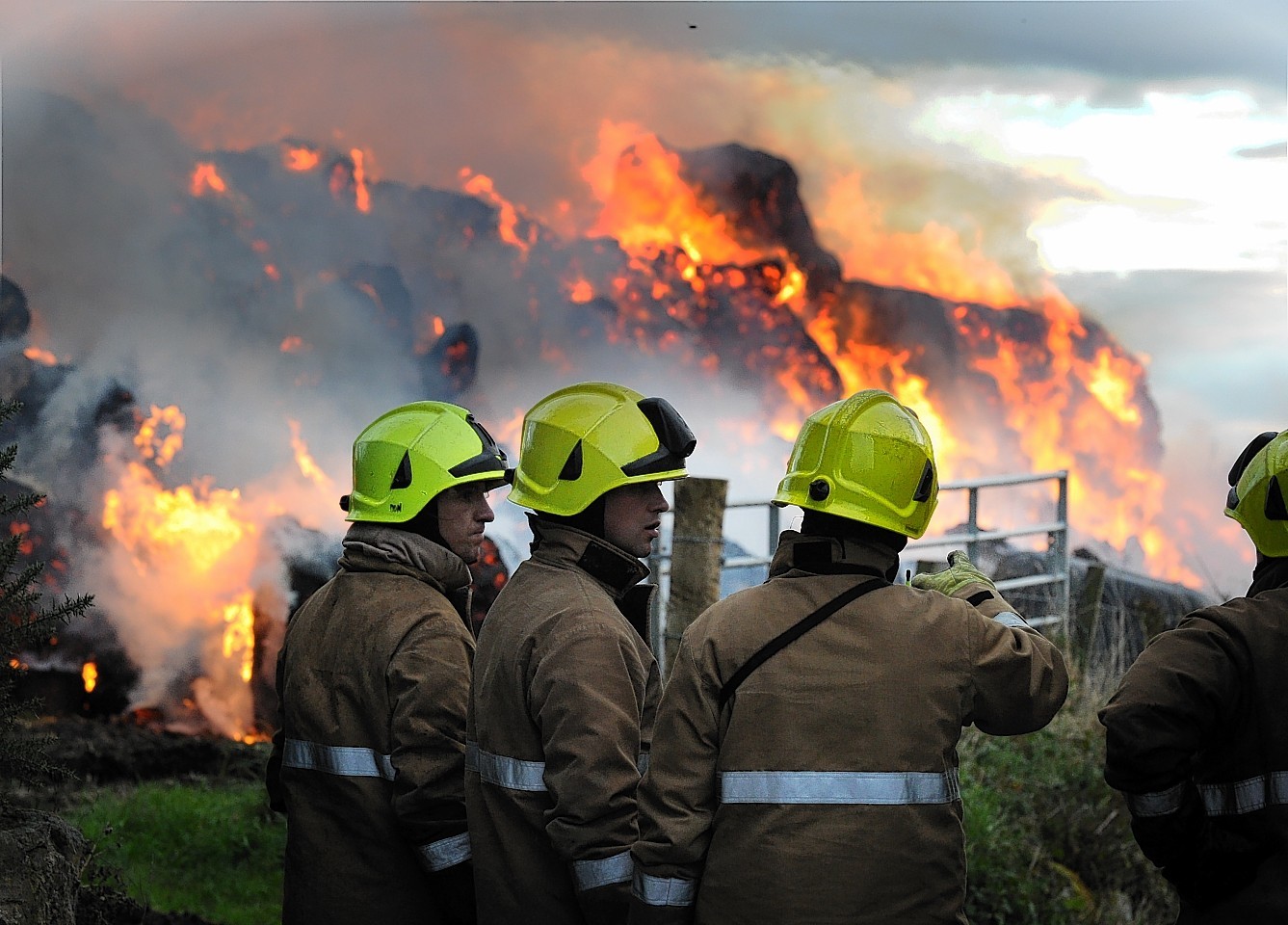 Firefighters are tackling a hay bale fire in a field near Westhill.
Two appliances from the North Anderson Drive station were called to the scene around 4.45pm. The blaze is just off the unclassified B9119 to Easter Ord road.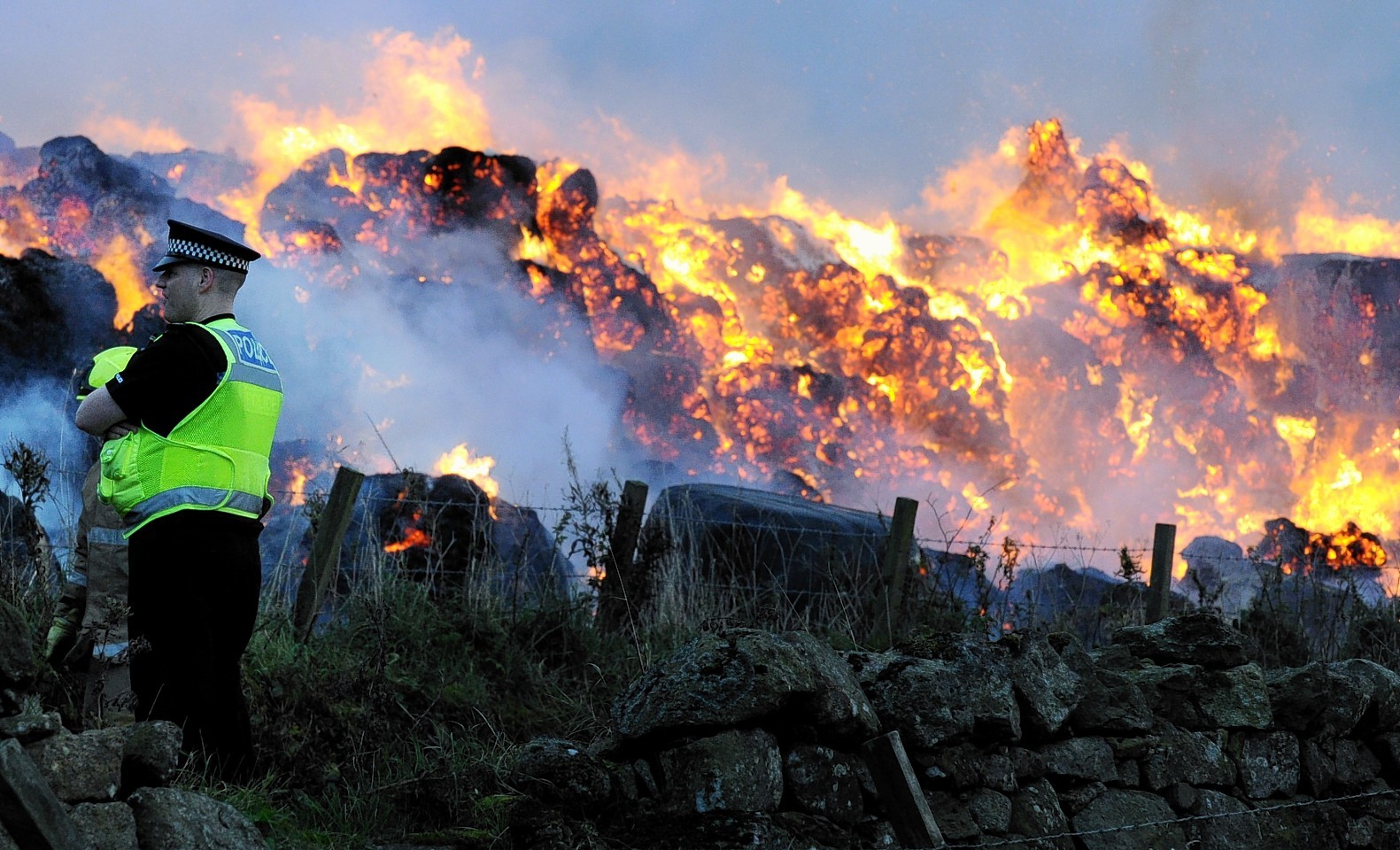 A large number of bales are currently on fire, and firefighters are leaving them to burn themselves out.
Eyewitnesses say a group of youths were caught running from the fire, but police have been unable to confirm if they have anyone in custody.
Nobody has been injured in the incident.