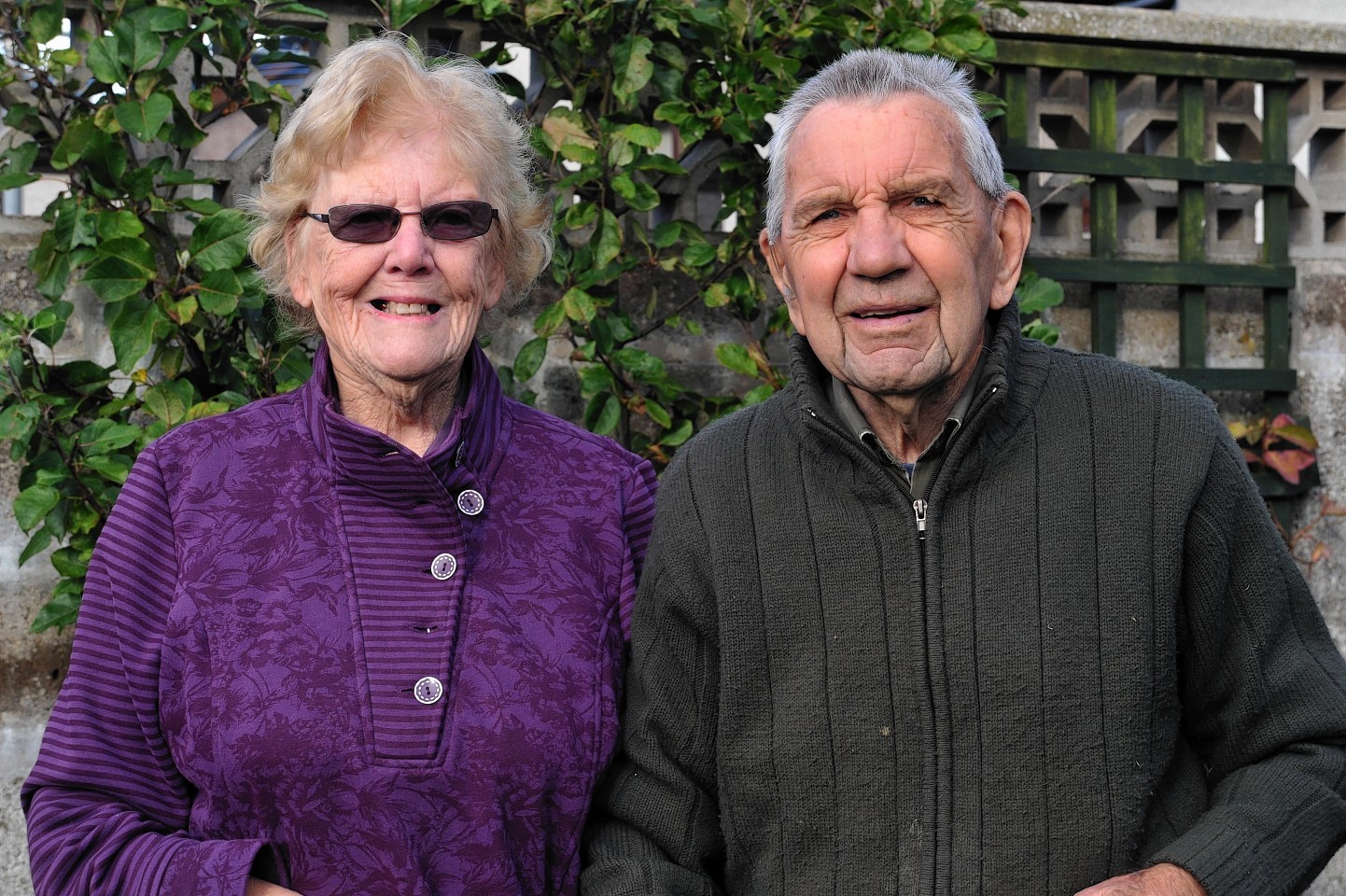 Two nonagenarians living in a north-east village have said the secret to their incredible 70-year-long marriage is living life to the full.
John and Lucie Low, from Mintlaw, put their romantic success down to good fortune, a positive outlook – and belly dancing.
Mrs Low took up the pastime in retirement, and surprised her husband with a special routine at their golden wedding anniversary 20 years ago.
Reflecting on her 70 years of matrimony, Mrs Low, 90, quipped: "It has been a slog, but we've made it."
The couple met when Mr Low was working in a World War II radar division near Coventry and were married in St Mary and St Margaret's Church in Castle Bromwich near Birmingham in 1944.
They went on to raise five children and moved around the country before settling in Buchan.
Few couples reach the milestone of a platinum anniversary, but Mrs Low said it was hard to pinpoint their recipe for success.
"In terms of the secret of marriage, I'm not sure there is one," she said.
"I've been happy but I don't know if it's down to something I've done.
"Life is for the living, not just sitting around everyday. I enjoyed the belly dancing – which was really eastern dancing.
"Our group was once on the Paul O'Grady show. And for John and my 50th wedding anniversary, me and the girls practiced a surprise routine. We did it at the party, and John wouldn't speak to me for weeks."
Dancing played a big part in the couple's romance right from their first encounter.
Mr Low, 94, said: "I was at a weekly dance and actually met her cousins. They promptly escorted me to Lucie's house and showed her what they'd caught – that's how we met.
"You have just got be patient – I think that's true with us. I wouldn't have had life any other way."
The Lows lived across Scotland while John pursued a career teaching physics and Lucie brought up the children.
Eldest child Ian was born in England during the war. Pamela was born at the old Ellon Hospital in February 1947 when the weather was so cold that Mr Low remembers skating down the road to see the new baby.
Christopher, Jennifer and Janet all followed, and today the Lows have 11 grandchildren – the eldest of whom, Scott, is 42 – and 11 great grandchildren, including Llana, who is just six months and living in New Zealand.