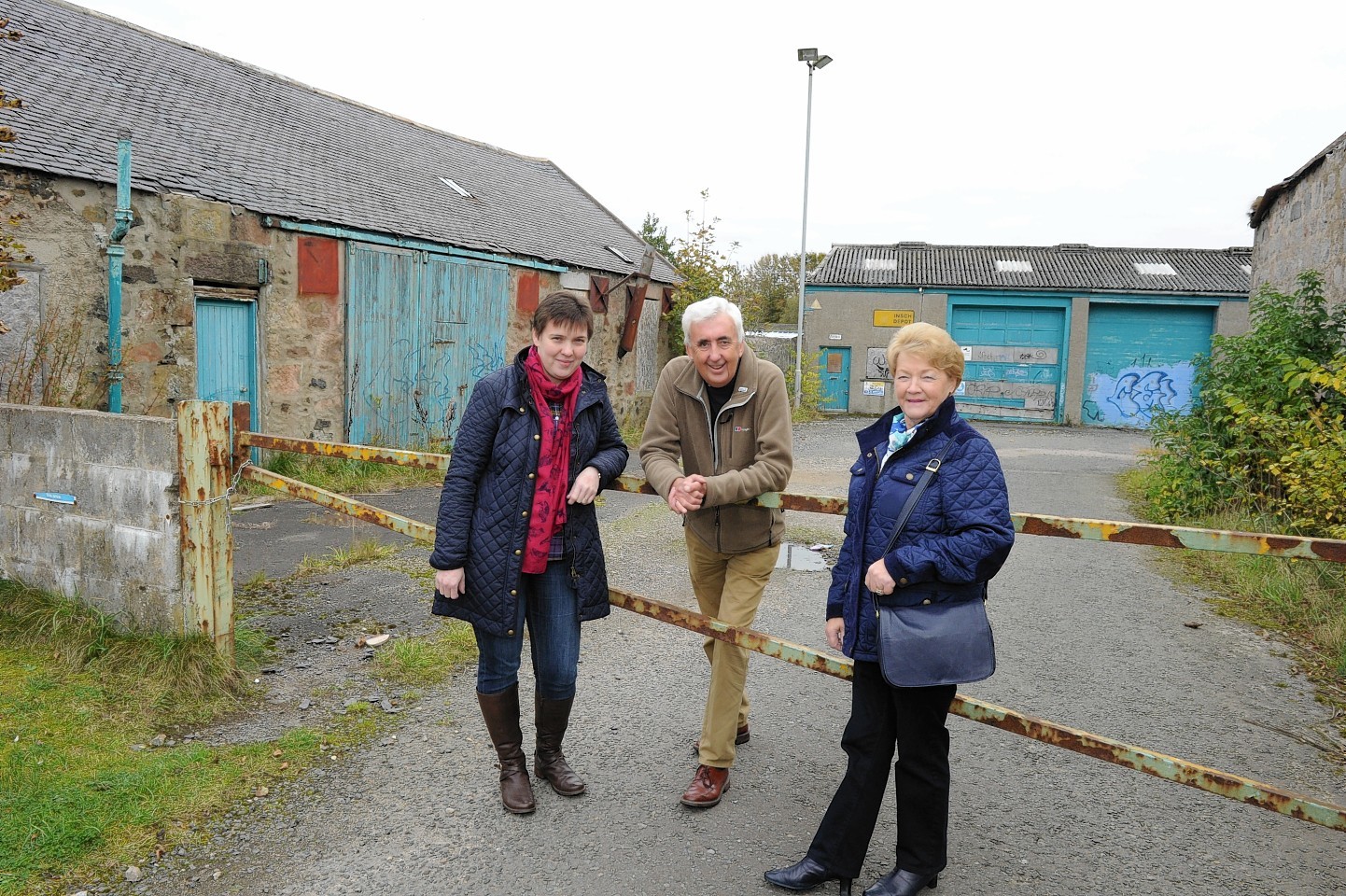 A community group has been forced to look at "imaginative" ways to get a proposed wind turbine switched on so it can power a campaign for a £3million hospital.
Friends of Insch Hospital were granted permission for a 252ft structure at Jericho Hill, Culsalmond, earlier this year.
The group, which set up Insch Renewable Energy Consortium (IREC) for the project, hopes the turbine will help supporters reach their target to replace Insch's aging war memorial hospital.
But after winning planning permission, members discovered it cost about £1.5million to get connected to the National Grid – and that they would have to wait until 2018.
Now the group is looking to take over the village's former council depot on Commerce Street to create a local grid, which the turbine can be hooked into.
By powering large buildings, such as the existing hospital and the leisure centre, or even local council housing, they hope to edge closer to their £3million goal.
Alasdair McCallum, chairman of friends group and IREC, said: "We've got this turbine approved and know it could be put up quickly, but the National Grid is not fit for our purpose. It's very, very expensive and it's too far in the future.
"We were given a date of 2018, but there's a big queue of people waiting to get connected. The National Grid was built in the days when most electricity supply came from power stations, not for ad-hoc wind turbines."
The first phase of the Friends of Insch Hospital's community asset transfer has been passed in principle by Aberdeenshire Council, and now the group is working on a detailed business case, which it hopes to have submitted by the end of the year.
Mr McCallum said: "It was hugely disappointing to find out about the wait for the National Grid, but we're lucky that we have got some very able people in the group who are imaginative. We're trying to think on an imaginative way around the difficulty – it has been three or four years of hard work to get to this stage, so it's important that we keep going.
"It's important for the community and the hospital to ensure we try to finish the job."
As well as working on the business plan for the community asset transfer, the group has submitted an application for £30,000 to the Challenge Fund Scotland. If successful, the award would pay for a feasibility study on creating a local grid.
Scottish Southern Energy, which manages the National Grid in the north-east, was unable to comment.