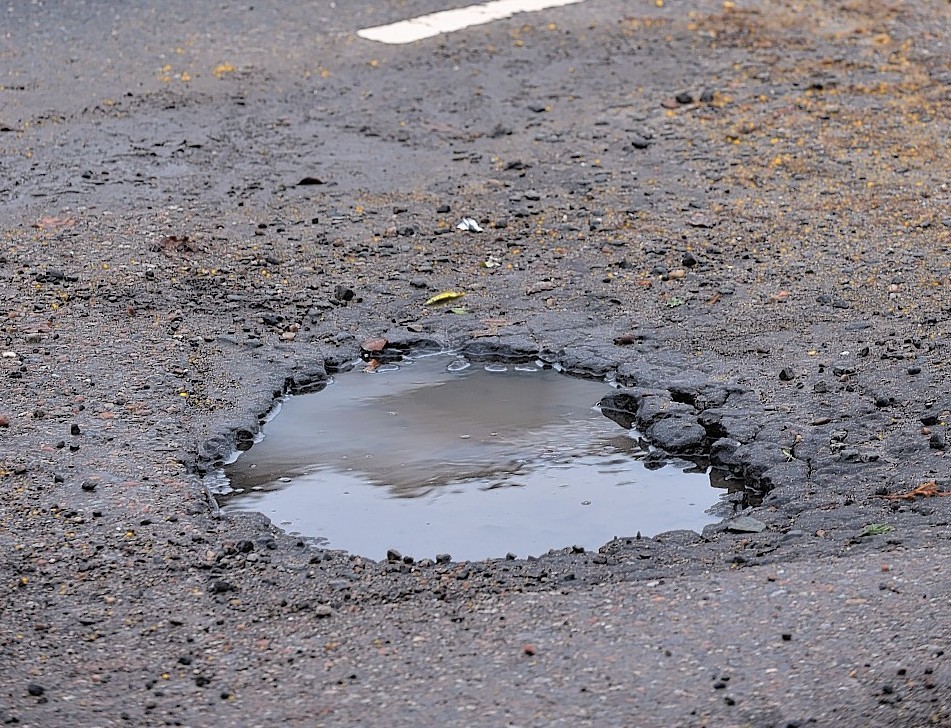 The amount of money spent by councils on repairing pot-holed roads has soared by more than a third since the SNP came to power seven years ago, according to new data.
Figures uncovered by the Scottish Conservatives showed the bill has gone up from £163million in 2007-08 to £220million in 2013-14, an increase of 35%.
Over the seven years, 18 out of 26 councils which responded to freedom of information requests spent more than they were allocated for road repairs.
Aberdeenshire Council had the largest overspend – £136.7million, compared to a total budget of £120.3million.
The authority's head of roads Philip McKay said: "Aberdeenshire Council maintains more than 5,000 kilometres (3,107 miles) of roads throughout the north-east and is fully committed to their maintenance."
Aberdeen spent £17.7million, more than its road repair budget of £15.4million, while Argyll and Bute spent £40.6million when its total repairs budget was £38.8million.
City council leader Jenny Laing said: "What Aberdeen needs most to solve the problems of potholes is a fairer settlement from the Scottish Government."
Highland Council allocated £76.9million for road repairs and spent £77.9million over the seven years.
However, Moray spent £1.6million less on road repairs than allocated, as did Orkney at £247,000.
A Scottish Government spokeswoman said: "Local authorities are responsible for local roads in their areas, and it is up to them to allocate their share of these funds and decide how much is spent on road repairs and potholes."
However, Scottish Tory transport spokesman Alex Johnstone said it was time to end "the current slap-dash approach to fixing our roads".
"Thousands upon thousands of road users have to put up with the state of Scotland's roads every day and many are understandably angry and fed-up," he said.
"This SNP government needs to take a far more strategic and long-term view to fix our road network."
A Scottish Government spokeswoman said: "Local authorities are responsible for local roads in their areas, and it is up to them to allocate their share of these funds and decide how much is spent on road repairs and potholes."