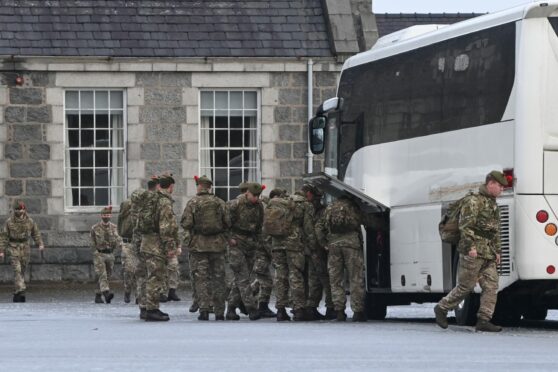 More than 100 military troops will join efforts in Aberdeenshire to help residents with power cuts following the devastation of Storm Arwen.
Winds of up to 90mph swept across the north-east on Friday, November 26, causing power cuts for 120,000 homes.
About 3,000 homes across Aberdeenshire and Moray remain without supplies seven days later while temperatures have plummeted below freezing overnight.
Now 120 military personnel have arrived in the region to support efforts to support residents still struggling without power.
What will the military be doing in Aberdeenshire?
Aberdeenshire Council submitted a formal approach to the UK Government for military help to cope with the aftermath of power cuts after Storm Arwen.
Troops will be tasked with focusing on welfare checks within communities still experiencing a loss of power.
The work will be in addition to what Aberdeenshire Council teams have already been doing since the weekend.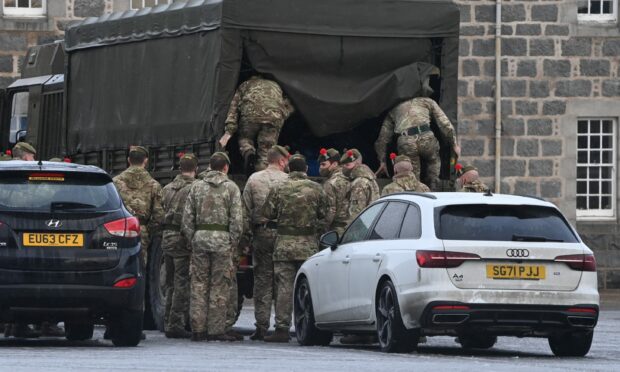 An authority spokesman said: "We continue to appreciate all the wonderful examples of community assistance which continue to be evident across the region – whether it be supplies of hot food and drinks, checking on elderly residents and neighbours or helping to deliver supplies.
"Thank you for your all your endeavours and rest assured we continue to work tirelessly to provide the support our communities require at this challenging time."
'This cannot happen each time there is extreme weather'
Aberdeenshire Council crews, SSEN engineers and countless community groups have been trying to help residents affected by power cuts throughout this week.
However, despite their best efforts, many are still struggling with the damage wrought by Storm Arwen.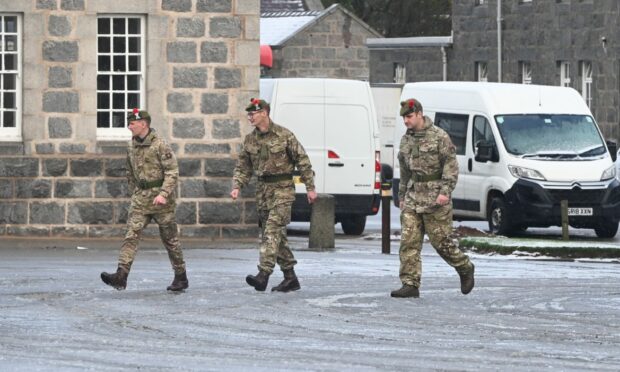 West Aberdeenshire and Kincardine MP Andrew Bowie said: "I know the decision to ask the British Armed Forces to augment that capacity is a difficult one, and the MoD faces many extra calls on its resources due to the Covid-19 pandemic.
"Our service men and women have faced those with great determination across the north-east, Scotland and the whole of the United Kingdom.
"As the situation improves, questions arising from the initial response to Storm Arwen in Scotland must be answered — this cannot be allowed to happen each time there is an extreme weather event."