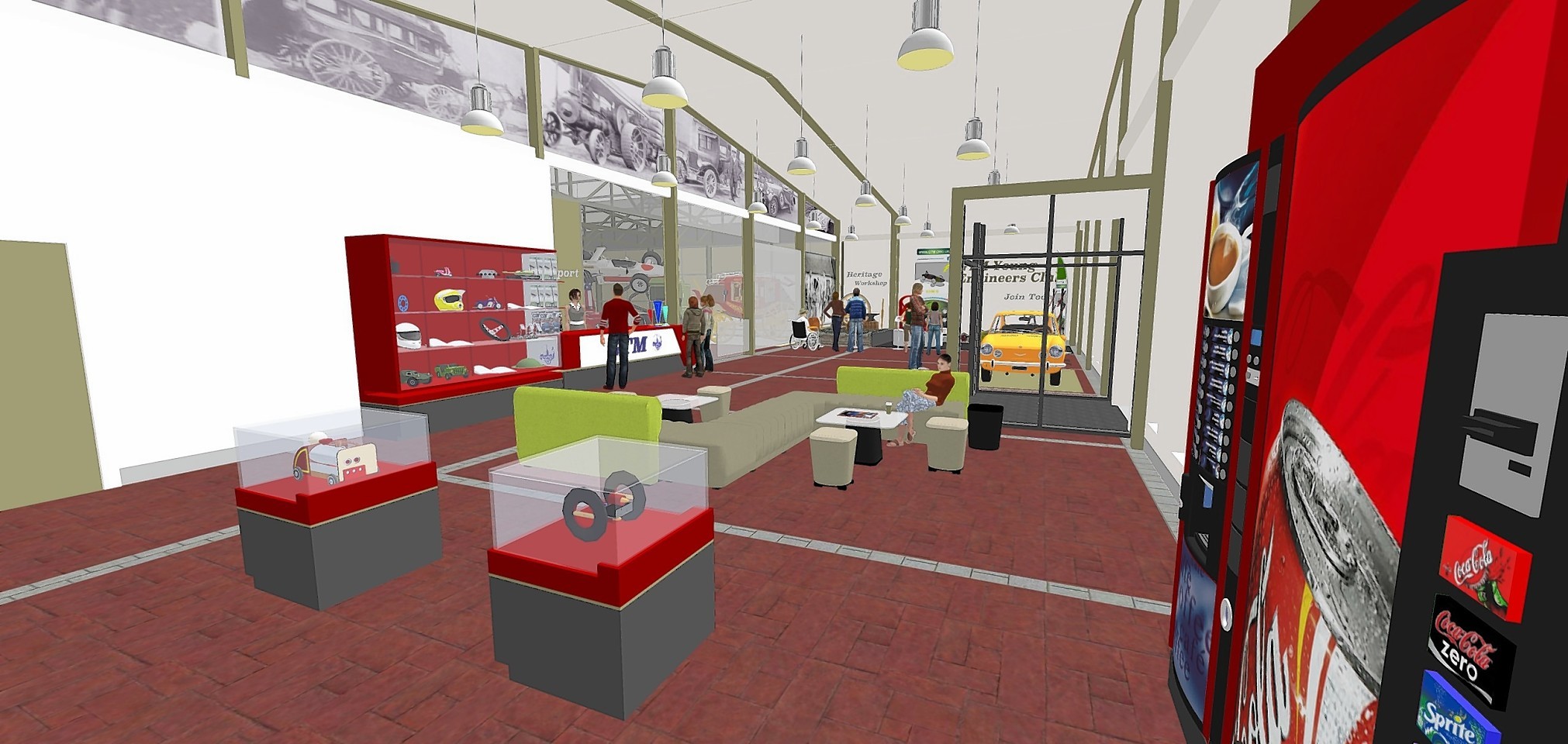 Staff at an Aberdeenshire attraction have failed to raise £320,000 to create a new reception area by next spring.
Grampian Transport Museum in Alford unveiled its plans to modernise the entrance and make it more attractive to visitors earlier this year.
The team set themselves the ambitious target of raising the cash by September, so that the extension could be open in time for next year's season.
But after an initial flood of support, the donations slowed – forcing the staff to now accept they will not be able to progress their plans as quickly as they hoped.
Last night however, curator Mike Ward vowed there would be a new reception up and running by spring 2016.
He said: "We've realised it's not going to happen this year.
"We've raised £111,000 and have reached the stage we're now going to ease off a bit on the push for donations and instead apply for money from various funding agencies.
"We're a bit frustrated, but we will do it. The museum will open with a new reception by spring 2016.
"We have to build something that's really fantastic and moves the museum forward."
Under the £320,000 project – which already has planning consent – the reception would contain a display area to show off the work the museum team does with young engineers, as well as a cafe.
Mr Ward believes the development is required to ensure the award-winning attraction continues to impress visitors and meet their expectations.
The team will now apply to various organisations, including Museums Galleries Scotland, for funding although is still keen to hear from north-east businesses – particularly a "major motor trader" – interested in supporting the project.
If unsuccessful, they will revise their designs for the extension to make it more affordable.
Mr Ward said: "We will stick out for the full amount in the meantime and apply for grant aid, but if that doesn't go well we will still build something – we already have some money.
"We will still build a decent, interesting building.
"We're eternal optimists, so we hope there is someone out there who can help."