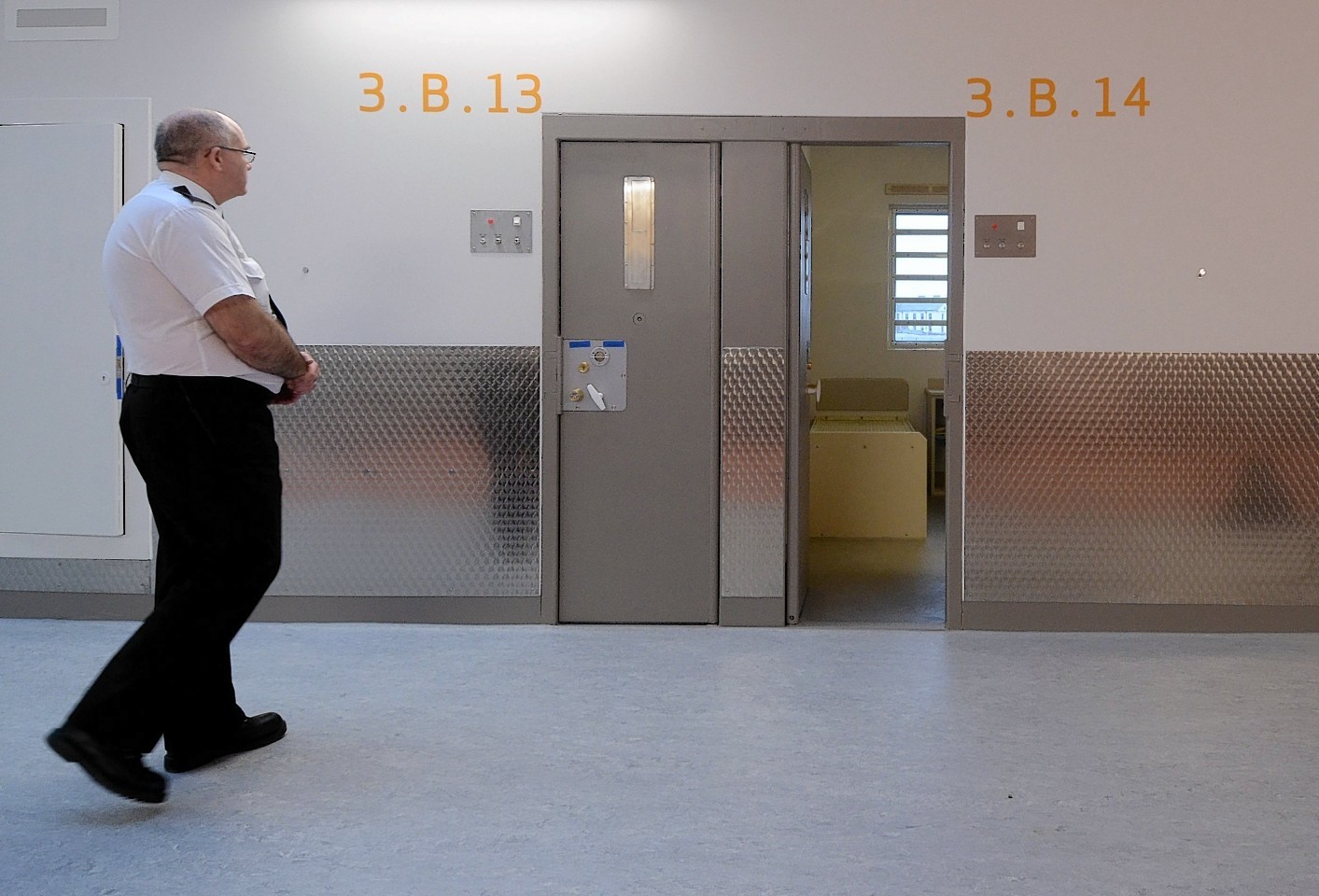 The north east "super jail" has been left half empty due to safety concerns for staff and young offenders following a rampage at the facility earlier this year.
HMP Grampian was forced to send inmates to other facilities as the prison service works to create a 'stable' environment for young offenders.
More than 100 prisoners were removed, including adult inmates, and young male offenders were transferred to HMYOI Polmont in Falkirk.
The prison was established as the first mixed jail accommodating women, men and young offenders on the site when it opened in March.
However, figures releases this month show that the facility – which has the capacity for 550 prisoners – currently only houses 280 people.
Prisoner numbers were reduced at the facility following May's 14-hour, drink-induced prisoner rampage, which caused £150,000 of damage.
Yesterday, a Scottish Prison Service (SPS) spokesman said: "Following the disturbance early in the year we took the decision to allow us to stabilise the jail."
More than 40 inmates barricaded themselves inside the £140million jail's Ellon Hall in May.
Managers from other jails were brought on board to help resolve the issues at HMP Grampian and have introduced new training and support measures following the incident.
The SPS spokesman said that the service was committed to "getting it right" in their vision for a mixed facility at HMP Grampian, adding they had to do that "remembering the health and safety of everyone there".
He said: "The most important thing is we get the regime right, we have been doing a lot of work with young people so it's very important we get that right."
The spokesman added that prison bosses wanted young offenders to "have the same quality of care at Grampian as they've got at Polmont".
He added the SPS will undertake a review of the prison in the next few weeks which will look at increasing the population of HMP Grampian.
SNP MSP for Banffshire and the Buchan coast, Stewart Stevenson, said: "There was a small group of adult prisoners who caused a problem, they have now been moved out and we are in a stable process to move others in.
"Obviously we have got to make sure that when we move people in that we have got everything in place for the safety of prisoners, the staff and the general public."
Last week, north east Labour MSP Lewis Macdonald expressed concerns that young offenders were being held too far away from their families after Aberdeen teen, Raygen Merchant, took his own life in his cell at Polmont.