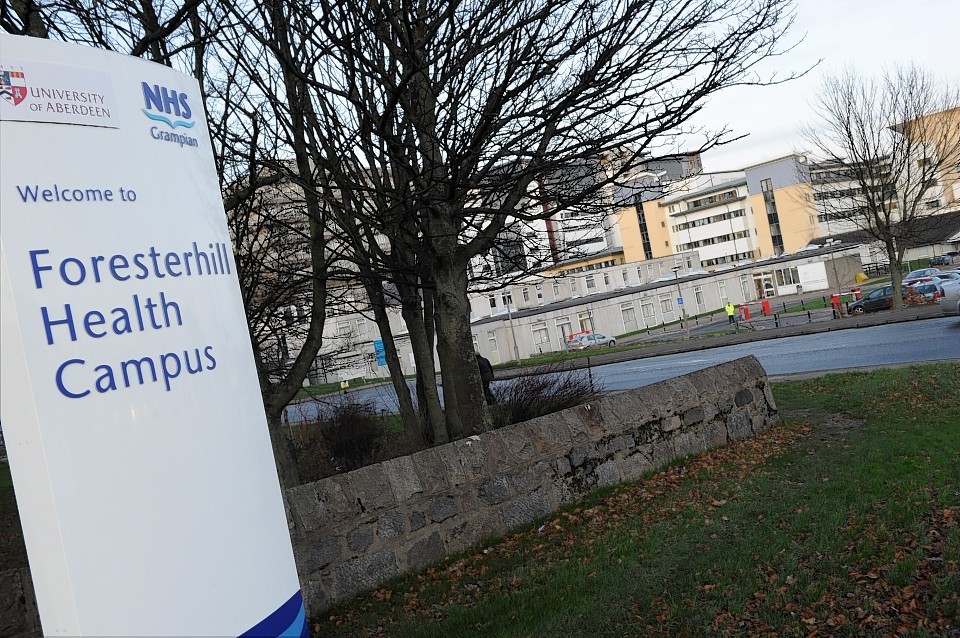 Crisis-hit NHS Grampian has received hundreds of complaints from its own workers about staff shortages.
Figures obtained under freedom of information legislation have revealed employees raised concerns about manning levels 625 times in the space of just 12 months.
They also made 12 allegations of bullying between May 2013 and April this year – just one fewer than their colleagues at the UK's largest health board NHS Greater Glasgow and Clyde.
Last night, opposition politicians said they were shocked but not surprised by the figures because of the recruitment problems in the north-east.
Hundreds of clinicians have already called for urgent improvements to NHS Grampian's management and health board chairman Bill Howatson quit his £32,000-a-year post last week after three years in the job.
There has also been growing unrest over staff shortages in accident and emergency and an "over-reliance" on expensive locums to plug gaps.
A spokeswoman for the health board said it was not in a position to reveal the nature of the concerns raised at staff and department meetings – but stressed the board was actively recruiting new workers.
North-east Labour MSP Richard Baker claimed last night that the Scottish Government was to blame for the problems because it had "starved" the board of resources for years.
He said: "I find it pretty shocking that we have this level of complaints, nearly the same number as NHS Glasgow, which is a much bigger health board.
"But it does not come as a surprise because of the immense pressure staff must be under because of the recruitment crisis.
"People complain when they are working in high-pressure situations, which affects morale because there is not enough staff to do the job.
"The fault of that in my view lies squarely with the Scottish Government, which has starved the health board of resources and it has not enabled them to recruit the staff they need."
NHS Grampian board member Barney Crockett, a former Aberdeen City Council leader, also said he was not surprised so many complaints had been made.
"The shortage of resources and the recruitment difficulties cannot go on," he added.
"Aberdeen is the place in Europe where everyone wants to be and we have to make it more feasible."
Mr Crockett, who is prepared to take on the role of board chairman if asked, said he had discussed the possibility of staff accommodation in Aberdeen with NHS officials.
North-east Conservative MSP Nanette Milne, a former GP, said the number of concerns raised by NHS Grampian staff was "very worrying" and had to be addressed "urgently".
"It is vital that we build a culture of openness where our first class frontline medics can speak out about concerns and suggest improvements," she added.
Earlier this month NHS Grampian's outgoing medical director, Dr Roelf Dijkhuizen, claimed the board had lost out on £1billion of Scottish Government funding over the past decade.
But the government insists it has received increases in funding above the national average.
A spokeswoman said last night: "This government has protected NHS Grampian's frontline budget, which has increased by £229.2million since 2007 and will increase by 4.4% to £812.6million for 2015-16, both above inflation and the largest increase of any Scottish health board."
The NHS Grampian spokeswoman said: "There are a range of ways our staff can raise concerns with their line managers or staff-side representatives and these will be acted on as appropriate.
"As regards staffing issues, we are continuing to recruit to a range of positions throughout the organisation."
The health board also said staff should feel they could voice any concerns about any aspect of care, the health and safety of patients, visitors or staff or about any other matter affecting their work and should be confident that they would be listened to.