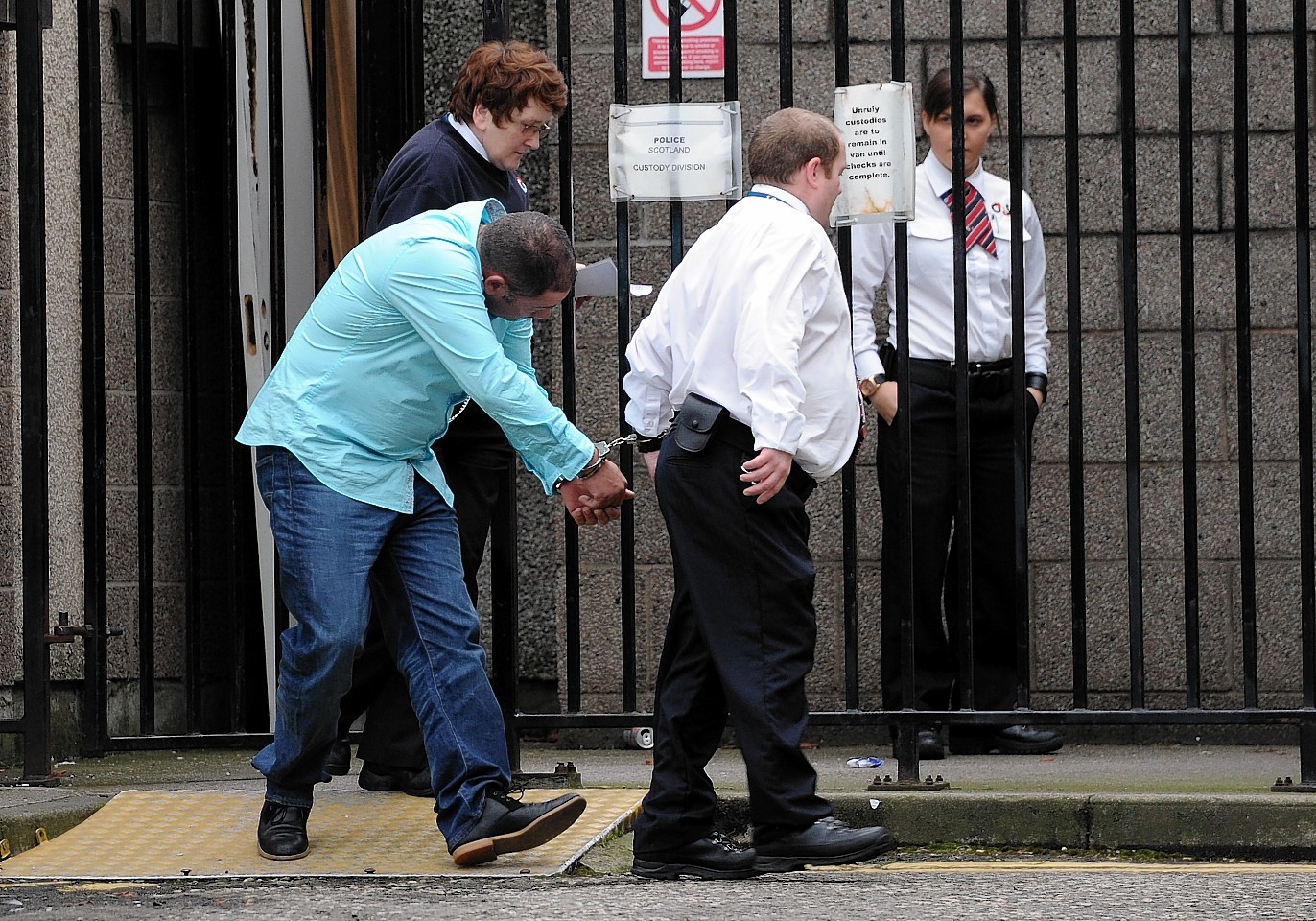 An oil worker has been jailed for lying about having a bomb in his luggage at Aberdeen International Airport.
Billy Green was locked up for three months yesterday after he admitted acting in a threatening and abusive manner on June 20 this year.
The 39-year-old admitted shouting, swearing, uttering threats and stating that he was carrying a bomb in his bag.
Aberdeen Sheriff Court heard Green had been drinking at the Granite City bar at the airport after his trip offshore was cancelled.
Solicitor Laura Maitland said he was also still under the influence of drink from the night before, having watched the England World Cup match on TV.
She said as a result he was extremely drunk and started to act aggressively in the bar, where he left his bag unattended.
Green, of 16 Warwick Close, Romford, London, refused to leave the bar when he was asked to do so and the police were called.
The court heard that when officers arrived Green continued to act aggressively towards them and "told them a pack of lies" which included claiming he had previously been jailed for attempted murder and that he was carrying a bomb in his bag.
Fiscal depute Sandy Hutchison said: "The accused had been at the airport at a bar there and was causing some difficulties. The particular difficulty here was that he had left a bag unattended at the bar. He was causing some difficulties with the bar staff.
"When police arrived he was to be taken out of the beer garden, however he was uncooperative with the police and said to the police officer I have served years for attempted murder.
"The serious aspect to this charge though is that when asked if he had anything in his bag, which had been left unattended, he said 'yeah, a bomb'."
The bag was searched by police and no explosives were found.
Sentencing Green, who has previous convictions in England for crimes of public disorder, Sheriff Graham Buchanan said there was no alternative than to send him to prison.
He said: "You have a significant record of previous convictions and you have served a number of custodial sentences in the past. You have to understand that behaviour of this kind at an airport is unacceptable. Given your previous convictions there is only one appropriate sentence here."