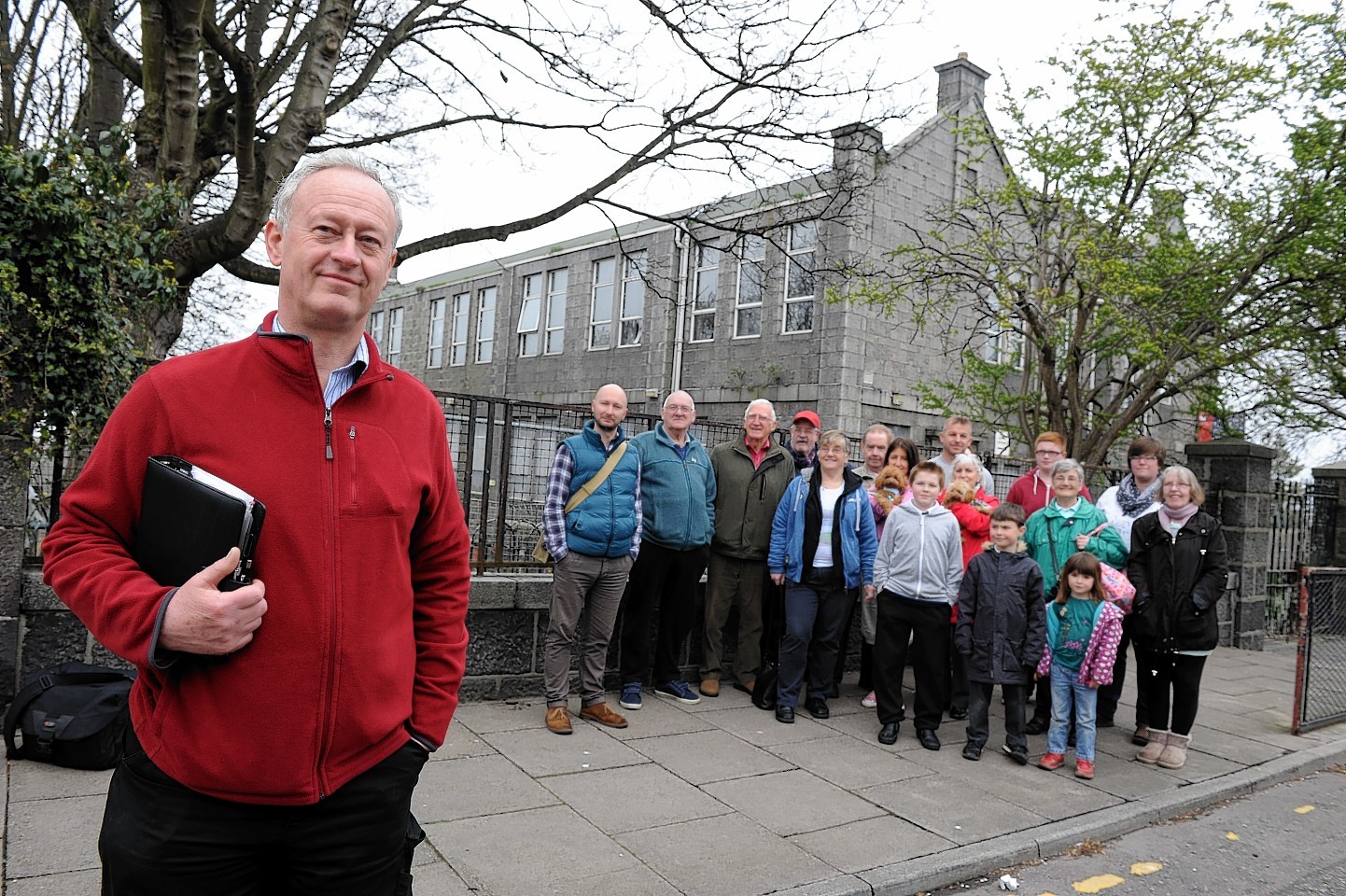 An Aberdeen community group fighting to preserve a historic granite building will attempt to persuade developers not to demolish it.
Barratt Homes is the preferred bidder to develop the site of Torry's Victoria Road School after city councillors voted 19-14 to raze it earlier this month.
The firm is understood to be proposing a 62-flat development on the site, 25% of which would be affordable housing.
The local authority decision was made despite a campaign by Torry Community Council to save the 136-year-old school, built after a fundraising drive by Torry fishermen in 1878.
Last night, the group's secretary, David Fryer, said members would be inviting Barratt Homes to attend their next meeting.
Mr Fryer said the community council had "nothing to lose or gain" by presenting its case for preserving the building to the developer.
He added: "We understand from the report that they want to clear the site, we will continue to put the argument forward that this is a building that should be kept.
"We have nothing to loose or gain by saying to Barratt that this building should be kept.
"We'll say, why don't you work with the community to keep this building and come up with alternative solutions? We'll make the case. There's an alternative to demolition.
"Hasn't Aberdeen got enough new buildings going up all over the place? That building is the last granite heritage building in all of Torry."
The community council proposed turning the school into 34 one and two-bedroom homes and 7,500sq ft of office and community space, creating about 54 jobs in the area.
Earlier this year, Aberdeen architect David Murray carried out a feasibility study on the building to assess whether the plans were viable.
Mr Fryer said: "The plan he drew up had a 50-50 split, part housing and offices, shown to be financially viable and affordable. There are a few developers who have the interest in preserving granite heritage and are prepared to make it work.
"You can make it work commercially and financially, it's not a big money-spinner, but look what you get in return. Not enough is being said about preserving the granite heritage."
He added that the campaigners would also continue to lobby Aberdeen City Council to overturn its decision, and would be urging the local authority "to engage with Torry".
The Torry Community Council meeting will be held on Thursday, November 20 at 7pm.