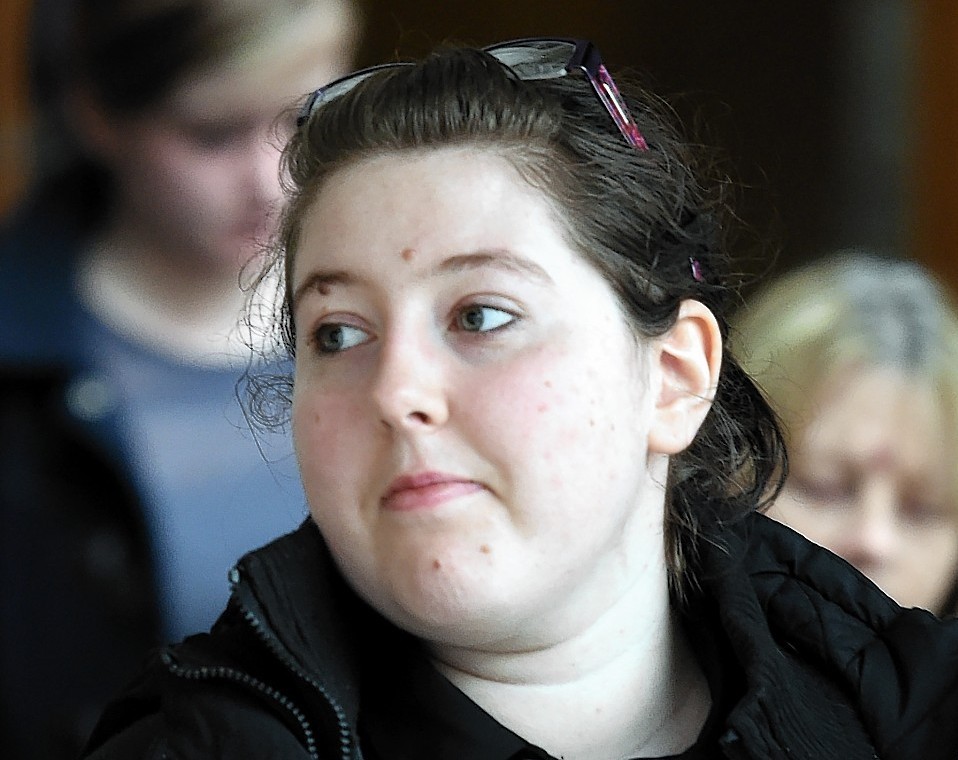 A woman who fabricated a rape allegation to get her boyfriend's attention has been spared a jail sentence.
Shannon Main appeared at Aberdeen Sheriff Court for sentence yesterday having previously admitted wasting police time on December 11 last year.
The court heard the 20-year-old had turned up at her partner's work that day appearing to be upset.
When he asked her what was wrong she said she had just been raped.
Fiscal depute Felicity Merson said that her boyfriend then decided to call the police, and when officers arrived she continued the deception.
Main was taken to Woolmanhill Hospital to be medically examined and was questioned by police about her "ordeal".
However, she was caught out after CID officers involved in the inquiry started to notice her story was not "adding up".
And after checking her phone they found she had sent text messages to her family and friends at the time she claimed she was being raped.
In the messages she clearly stated she was safe and well.
Mrs Merson said that Main eventually admitted she had not been raped when police confronted her with the discrepancies, but she also claimed her boyfriend had misunderstood what she had been trying to tell him.
Main's court appearance came just a day after Kelly Harwood, 43, was jailed for a year at the same court for crying rape.
Harwood had drunken consensual sex with her victim – her friend's son – before regretting her actions and fabricating the rape claim as she was too embarrassed to tell her friend the truth.
Main's agent, solicitor Stewart Murray, said his client was "well aware" of Harwood's case and was scared she would be dealt with in the same manner.
However, he urged the sheriff to consider dealing with Main by imposing a community payback order as she had not named a person who was allegedly responsible for the sex attack.
Sheriff Kenneth Stewart said that was the "significant" difference between the two cases and said that if Main's lies had led to the wrongful arrest of a man there was "no doubt" she would be facing a custodial sentence.
Instead Sheriff Stewart ordered Main, of 44 Fowler Avenue, Aberdeen, to carry out 200 hours of unpaid work in the community within the next 9 months. She was also placed under supervision for a year.