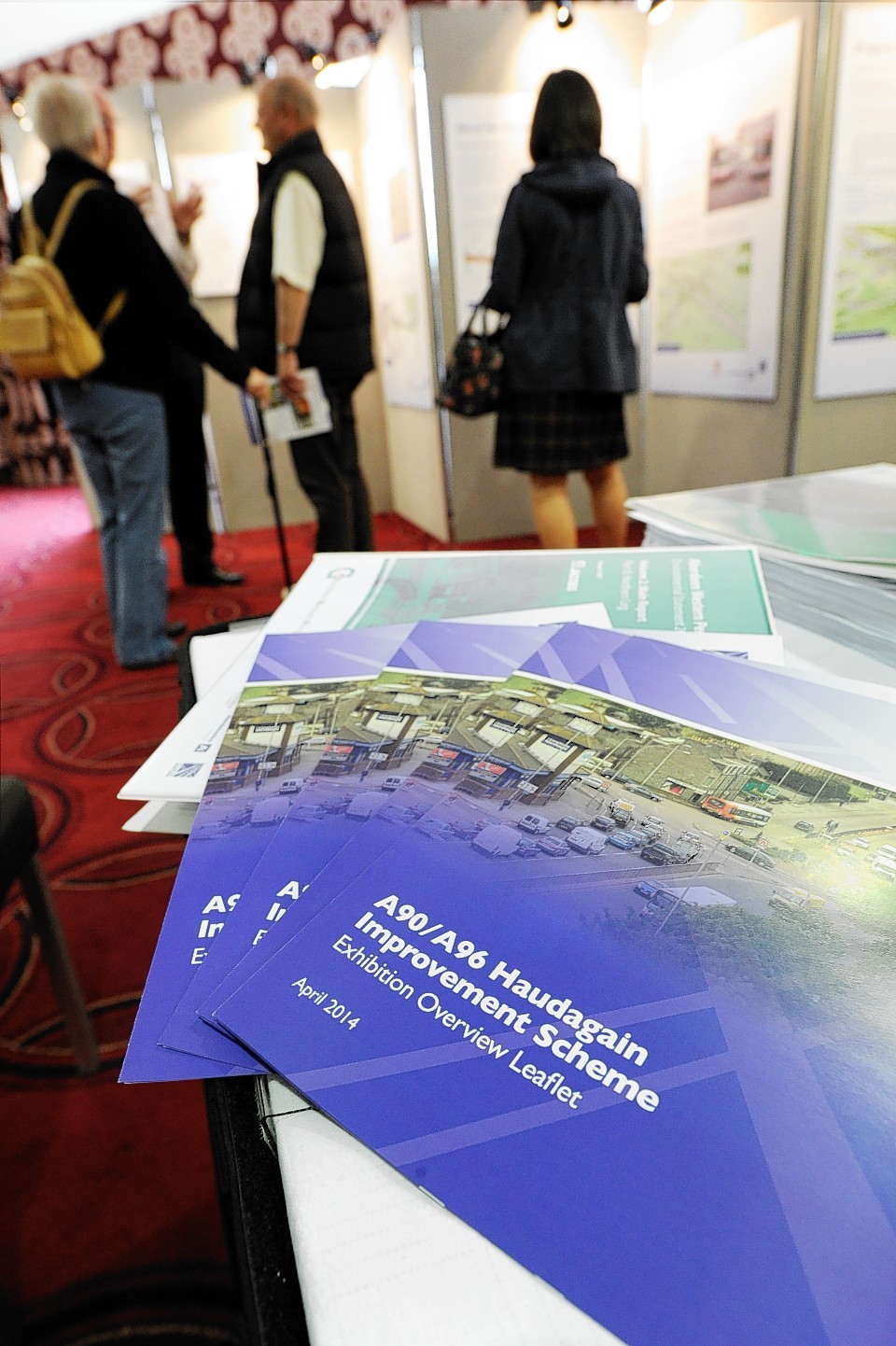 An 11th-hour plea to scrap a junction that will link commuters to the long-awaited Aberdeen by-pass has been made amid claims of a congestion crisis.
The move follows years of negotiation and legal battles over the £745million Aberdeen Western Peripheral Route (AWPR) with demolition of homes and preparatory ground-works now underway.
David Fleming, secretary of Stonehaven Town Partnership, has written to Transport Minister Keith Brown objecting to the current design of the Stonehaven junction to the "fastlink" route, which connects the town to the AWPR at Clearhill.
A petition has also been launched against the plans, calling for a review of the design.
Transport Scotland warned last night, however, that any changes to the scheme would "seriously risk" the estimated 2018 completion date of the AWPR.
Mr Fleming said he believed the Stonehaven junction could be adapted without jeopardising progress on the bypass.
In his letter to Mr Brown, he said: "We are fully aware that this request comes at a very late stage in the proceedings, and these matters have been aired in great detail in the past.
"However, the people of Stonehaven are only now slowly realising just how bad the current plans are."
Mr Fleming said the matter had been raised now that various legal cases over the AWPR had been settled.
He said the key issue was that one roundabout would push two lanes of northbound and southbound A90 traffic into one lane each way for the fastlink.
A set of traffic lights to manage a southbound A90 sliproad for the fastlink would cause further delays for motorists, Mr Fleming said.
He has re-submitted an alternative design which was presented to the public inquiry in 2008, but rejected by Transport Scotland.
He said the alternative plan also prevented the need to demolish and rebuild the A90 flyover at Stonehaven, which is set to cause major disruption to motorists.