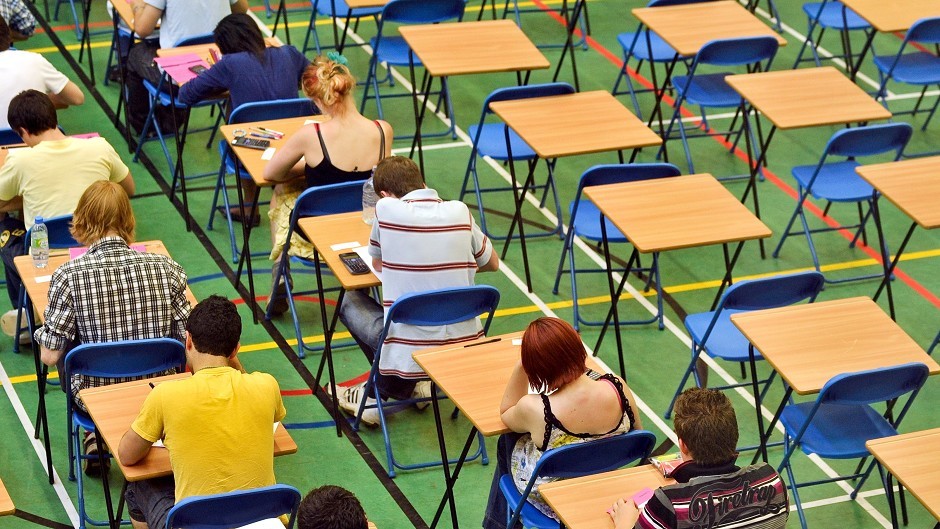 Children from poorer areas of the north and north-east are far less likely to get good exam results than those from more affluent areas.
The Scottish Conservatives said the division meant youngsters from poorer families had less of a chance of getting into college of university, hindering their long-term career prospects.
New research shows that across Scotland, only 18.9% of youngsters from the bottom 20% income bracket achieved five or more standard grades, compared to 59.1% from the top 20%.
Huge gulfs between the rich and poor exists across the country, ranging from 10.1% to 55.8% in Aberdeen, and 19.5% to 51.5% in Highland.
Scottish Conservative education spokeswoman Mary Scanlon said: "The education system in Scotland is continuing to fail children who have the misfortune of coming from poorer backgrounds.
"That is a disgrace and crushes the aspiration of every child in this predicament, who should have same opportunities as others.
"Not getting good qualifications at standard grade level has a domino effect – it means doors will be closed on Highers, and ultimately that makes it much harder to get into university.
"If we do not have radical reform of Scotland's education system, the country's poorer children will continue to suffer."
In the Scottish Parliament yesterday, Education Secretary Michael Russell accused the UK Government of "exacerbating" poverty, saying this was the "real enemy to progress" in narrowing the attainment gap.
He said: "The fact is that Scotland's schools compare strongly when measured against international standards and the experience in our schools is, in the main, positive and improving."