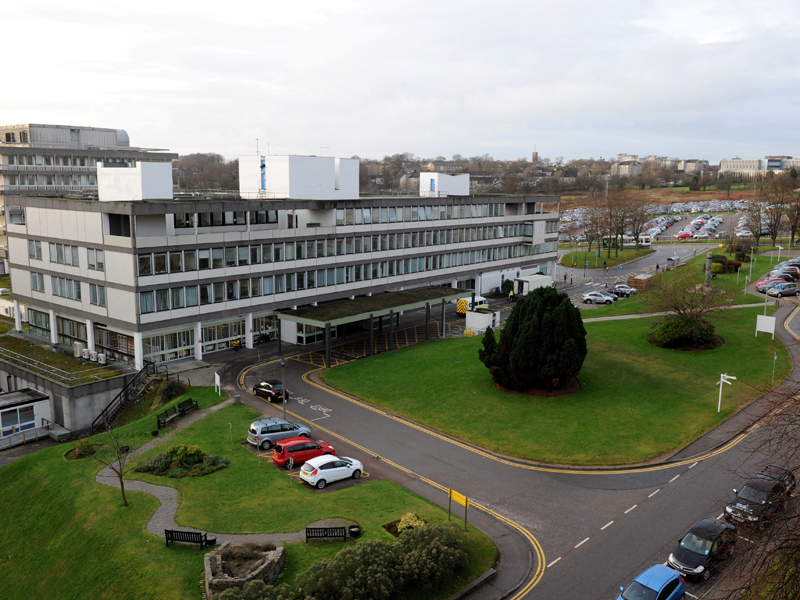 Senior medics last night called for further high-level exits at NHS Grampian after chief executive Richard Carey announced he is to take early retirement from the crisis-hit board.
Mr Carey is due to be replaced by a NHS troubleshooter in just over a month's time after 10 years at the helm of the north-east health authority.
Announcing his departure, the outgoing chief executive hit out at increasingly hostile relations between some clinicians and hospital management.
In response, Dr Izhar Khan, chairman of the area medical committee, and Mr Norman Binnie, chairman of the consultants' sub-committee, issued a statement saying Mr Carey's departure did not go far enough.
They said other executive members of the board should now be "considering their positions" in light of failures at NHS Grampian and the damage to staff morale.
The statement said: "Today the chief executive, Richard Carey, has announced his resignation and in a communication to NHS Grampian staff has admitted to a breakdown of trust between the executive of the NHS Grampian board and the clinicians.
"This significant admission made by Mr Carey regarding loss of confidence in the executive of the board is widely held among senior clinicians.
"As we have stated at the time of the resignation of the chairman, the responsibility for NHS Grampian failures and damage to staff morale rests squarely with the NHS Grampian executive members of the board and they should now reflect on their positions."
Mr Carey said it had been a "great disappointment" that he had lost the respect of a group of senior clinicians at Aberdeen Royal Infirmary.
He acknowledged it had been "difficult to move forward" after the breakdown in "confidence and trust" had become apparent.
His departure was announced after months of unrest at ARI, with some clinicians becoming increasingly vocal over staff shortages and fears for standards in patient care.
In the accident and emergency department alone, there are three consultant vacancies with a fourth due to leave at the start of the year. Four mid-range doctor posts have also to be filled.
An Audit Scotland report this week found that NHS Grampian had been shortchanged of almost £70million in Scottish Government funding over the past two years.
Mr Carey will take early retirement from his £155,000-a-year job by the end of December.
The announcement brings to an end a turbulent period which has resulted in increasing involvement by the Scottish Government.
Mr Carey is the third high profile figure to leave, following board chairman Bill Howatson and medical director Roelf Dijkhuizen.
The outgoing chief executive said he had "reluctantly decided" to go.
He added: "When confidence and trust break down it is difficult to move forward collaboratively.
"However, when issues are raised and concerns expressed it is more important than event to behave in a way that is mutually respectful to one another's views, opinions and contributions."
In June, whistleblowers took their concerns directly to Health Secretary Alex Neil as confidence in local management waned.
That triggered a Healthcare Improvement Scotland probe into culture and practice at ARI, which is due to report in December.
The report will be published around the time Mr Carey's interim successor, NHS trouble shooter Malcolm Wright, arrives to take over.
Health Secretary Alex Neil said: "Richard Carey has provided over three decades of highly professional and dedicated service to the NHS and for that I am extremely grateful.
"His 10 years at NHS Grampian have not been without challenges, particularly over recent times and Richard has expressed disappointment that the relationship between some senior medical staff and senior management appears to have broken down.
"However, there has also been some real progress in areas like the transformation of dental services in Grampian that reduced waiting lists from 33,000 to zero, the consistent drop in infection rates and delivery of NHS Grampian's largest capital project – the £120 million Mathew Hay building.
"Richard Carey's contribution was rightly recognised by the award of Companionship of the Institute of Healthcare Management in recognition of his outstanding contribution to the NHS in Scotland and I wish him well in his retirement."