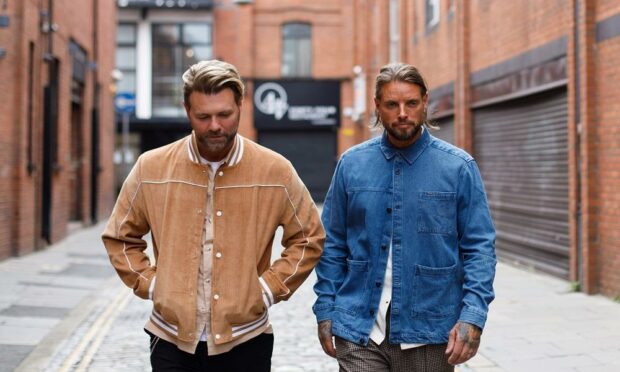 Fans of 90s and 00s boybands are going to want to get their hands on Boyzlife tickets, No Matter What.
The band is a supergroup formed by long time pals Keith Duffy and Brian McFadden, originally part of Boyzone and Westlife respectively.
Since they came together, they have performed greatest hits from both bands to over 70,000 fans.
For the first time however, they are taking to the road with new original material with their Old School Tour 2022.
Presale tickets for the Old School tour are now live! Sign up to book yours before everyone else: https://t.co/ZEwbrTwJyR

General sale tickets live this Friday 10am! pic.twitter.com/yMqkaOHW6R

— BOYZLIFE (@boyzlifeOFCL) January 26, 2022
Boyzlife will be Flying Without Wings up to Aberdeen for one night only on October 7.
Aberdeen Performing Arts director of programming and creative projects, Ben Torrie, said: "This is an unmissable show for fans of Boyzone and Westlife alike, and we're anticipating that tickets will go fast.
"You can expect all the hits as well as some brand new material in what is sure to be a great night."
If you want to get in on the action, you can get tickets on the Aberdeen Performing Arts website.