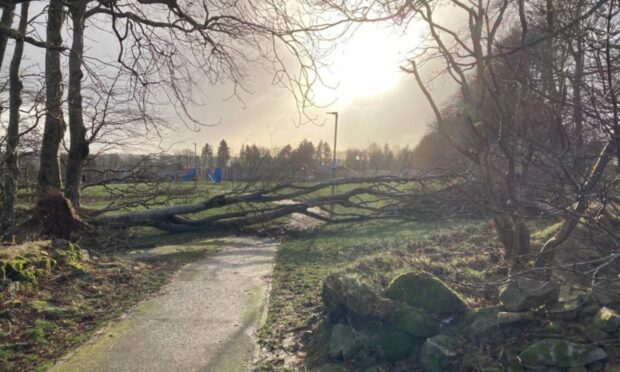 The Scottish Government's review into how the country responded to the "exceptional" Storm Arwen has recommended wide-ranging changes to the way Resilience Partnerships operate.
The north-east was one of the regions hardest hit by the extreme weather at the end of November last year, with more than 10,000 homes left without power for at least four nights.
Blackouts were exacerbated by freezing weather and snow in large parts of the region, and many people were forced to travel to local hotels for hot water and food.
In Aberdeenshire, a driver was killed when a roadside tree fell on his car, the only death in Scotland that directly resulted from the storm.
The government was criticised in the wake of the disaster, with Conservative MSP Liam Kerr describing it as a "monumental failure of contingency planning".
Deputy First Minister John Swinney announced the review on November 30.
It was overseen by officials from the government's Resilience Division, who have responsibility for emergency planning, response and recovery.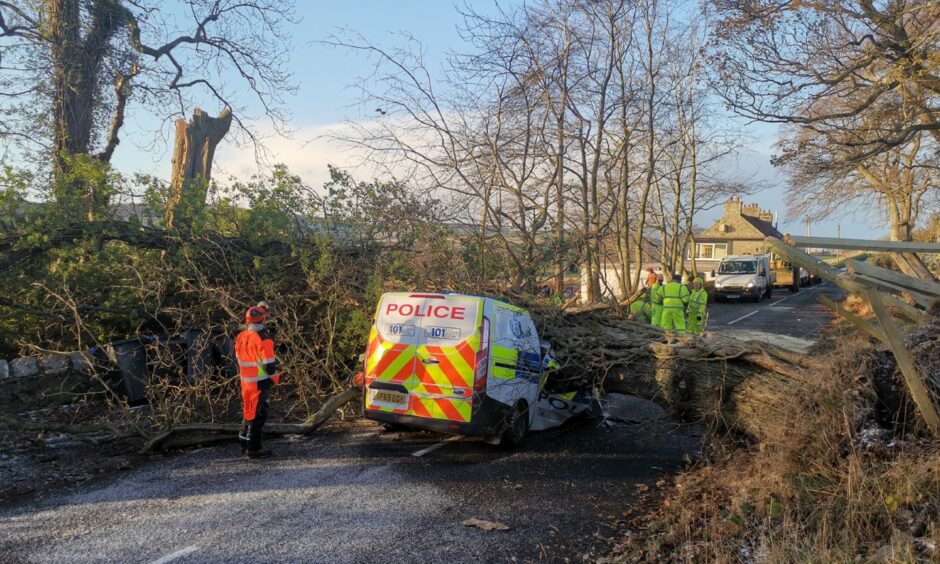 What does the review say?
Published today, the review says the north-east "experienced the equivalent of almost two years' worth of overhead line faults in a 12-hour period" and notes that some people did not get access to power again for nine days.
Analysis of the preparation and response to the storm sets out 15 recommendations in six areas, including improving how those most at risk are found and helped, better use of volunteers and community support, and more accurate communication by energy companies.
Most of the recommendations are aimed at the operation of Resilience Partnerships, the term used for groups formed by different organisations such as local authorities, police divisions and health boards as they react to a crisis.
Mass door-knocking in areas affected by power outages should be rehearsed and practised in future to ensure the welfare of affected people, the government has been told.
It also says they should look into making arrangements for emergencies that involve a loss of both power and telecoms, and also check if changes need to be made to the threshold that activates their formation.
Energy network operators and the wider utilities sector have also been asked to review their processes for establishing restoration plans.
'Learning and improvement'
Jim Savege, chief executive of Aberdeenshire Council and chairman of the Scottish Resilience Partnership, said: "I would want to recognise and thank all of those involved in the response for their efforts in helping ensure communities across affected areas were supported and helped where needed.
"As with every incident there is always learning and improvement to be had – the report sets out a range of areas where we can continue to strengthen our resilience as a country in preparation for any future events."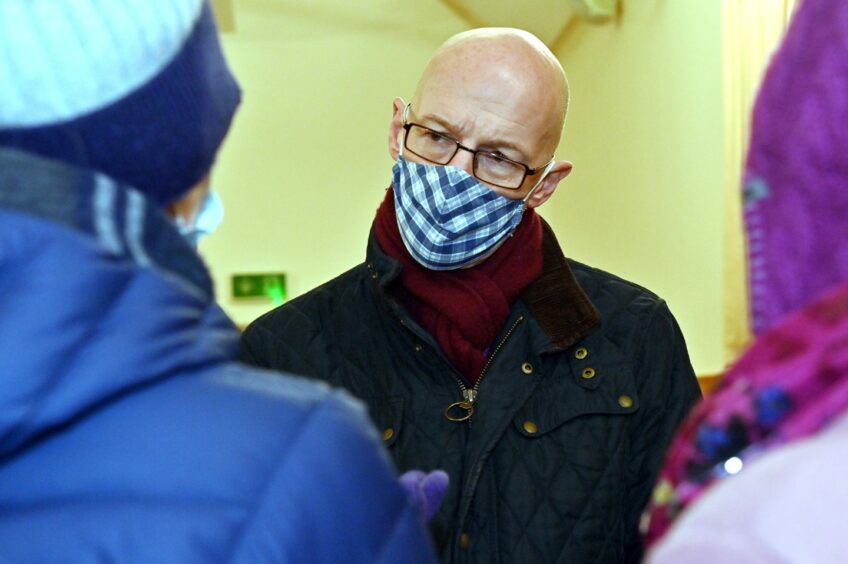 Mr Swinney added: "The experience of Storm Arwen underlined the vital role of volunteers and community groups in ensuring the welfare of those around them.
"That is why we intend to bring the voluntary and community sector into the heart of local resilience planning to ensure they are fully integrated into arrangements for the future.
"In addition, we will improve processes to help us identify those people who are most at risk, in order to direct and provide help as quickly as possible."
The Scottish Government has said it will track progress against the recommendations in the review, and provide a further update in June 2022.
---
Read more: