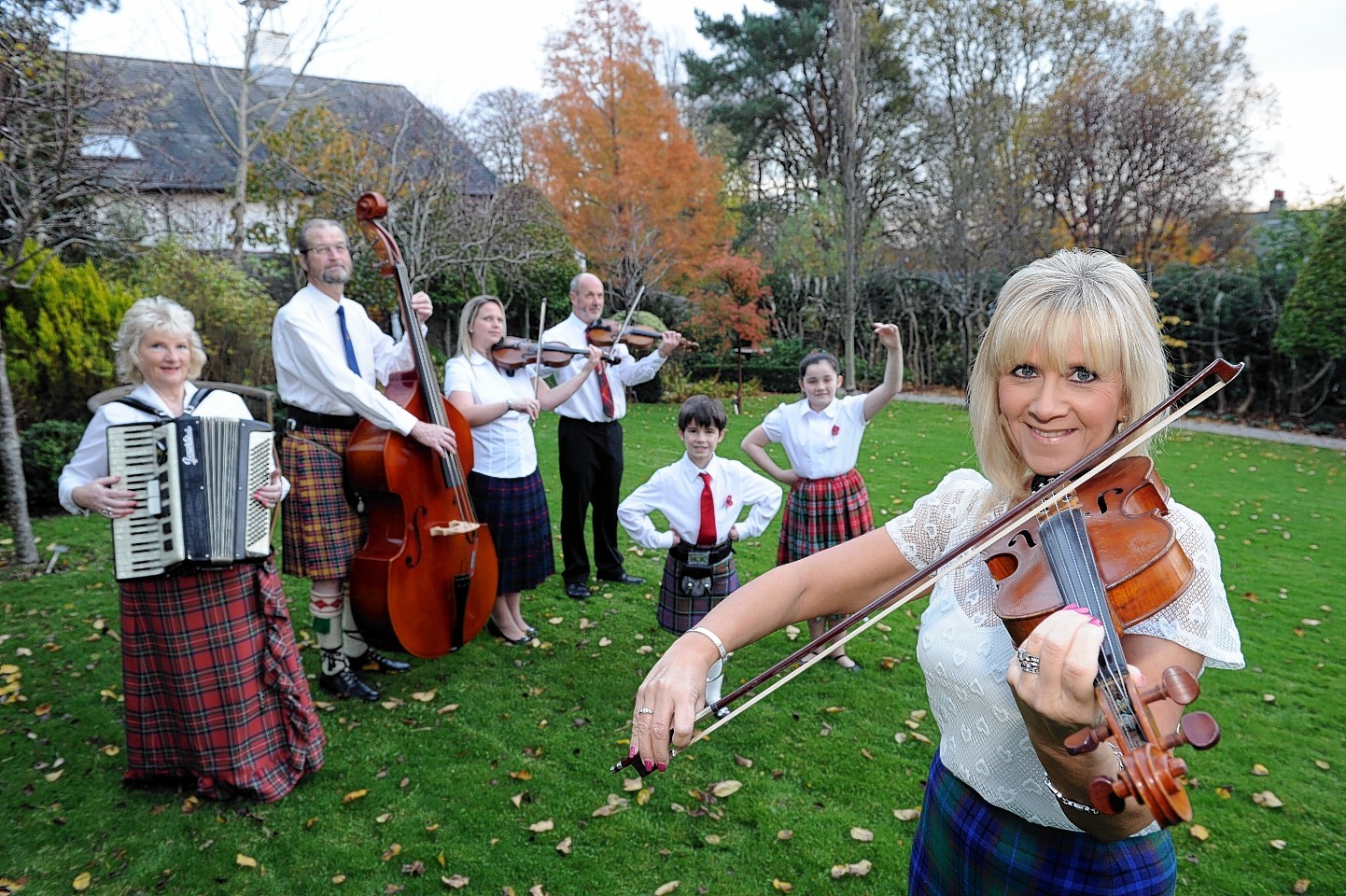 It is a group which has members ranging from ten-years-old to 86, with members from every corner of Aberdeen.
On paper, there does not seem much to connect them all – but their mutual love of Scottish music ensures they are as close as can be.
Members of the Aberdeen Strathspey and Reel Society are getting ready to take to the stage of the Music Hall once again this weekend to perform at their annual Fiddlers' Rally.
The society has been going since 1928, but this performance will be particularly special for the group as it marks the 45th consecutive year they have played at the iconic venue – making it their longest-standing appearance yet.
Musicians from other societies across the north of Scotland – including Inverurie, Elgin, Inverness and Caithness – have also been invited to perform on stage, while Scottish singer Fiona Kennedy OBE will appear as a special guest.
The society's secretary, Graham Reid, has been part of the group for more than three decades, and even met his wife, Sheila, at a rehearsal.
His younger brother, Kevin, also met his partner Shona, through the society, making every performance a family affair.
The former conductor said the charitable society is no stranger to performing at care homes, sheltered housing and church events throughout the year. But he said the Fiddlers' Rally was one of the most exciting performances for everyone.
"Although there had been many concerts in the Music Hall since the orchestra was founded in 1928, the first fiddlers rally – where players from other societies are invited – was in 1969 and has continued annually since," he said.
"Our youngest player will be Erin Ewing, who is 10-years-old, and the oldest player, Gordon Fraser, who is 80-years-old.
"We have an older member who is 86, but he will not be playing this year.
"We have two ladies who joined in 1973 – Sylvia Alexander and Shona Reid – so both have just over 40 years of membership.
"We also have a few family relationships that play.
"People come from all walks of life and all ages with one common interest – to play traditional Scottish music."
The Fiddlers' Rally will start at 7.30pm at the Music Hall on Saturday.
Tickets are available from the Aberdeen Performing Arts website.