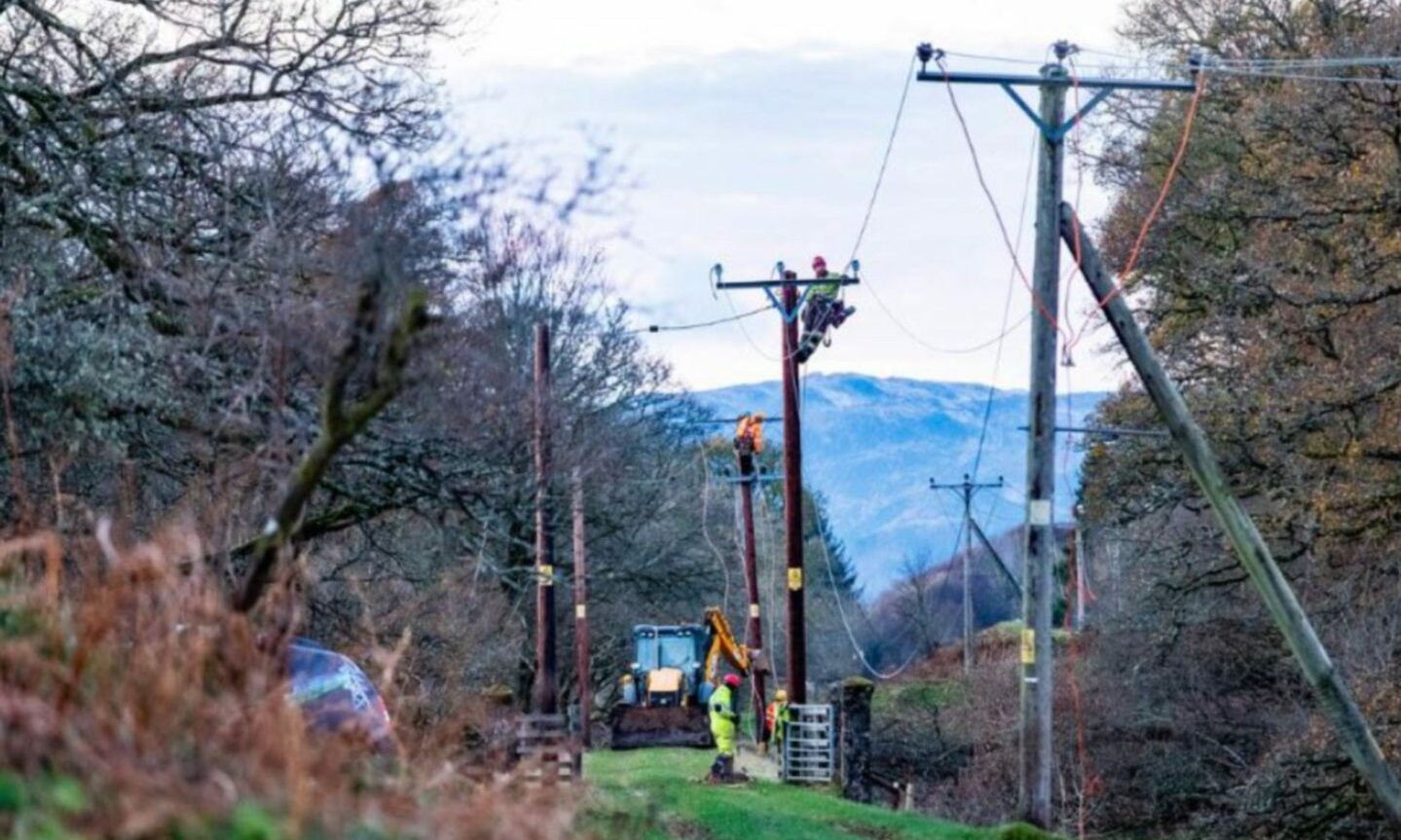 The UK Government's interim report on the energy sector's response to Storm Arwen has condemned the time it took customers to contact their providers "unacceptably high".
Meanwhile, Ofgem has also revealed that the number of contact centre staff working during the storm was, on average, lower than in 2013 when the last bad winter weather hit.
Nearly one million people across the country, many of whom were in Aberdeenshire and Moray, lost power during Storm Arwen, which hit hardest on November 26-27 last year.
Both Ofgem and the government have now published interim reports into distribution network operators (DNO) responses to the storm and the areas that could be improved.
It was found that the most damage to power lines was caused by fallen trees, ice accretion and flying debris.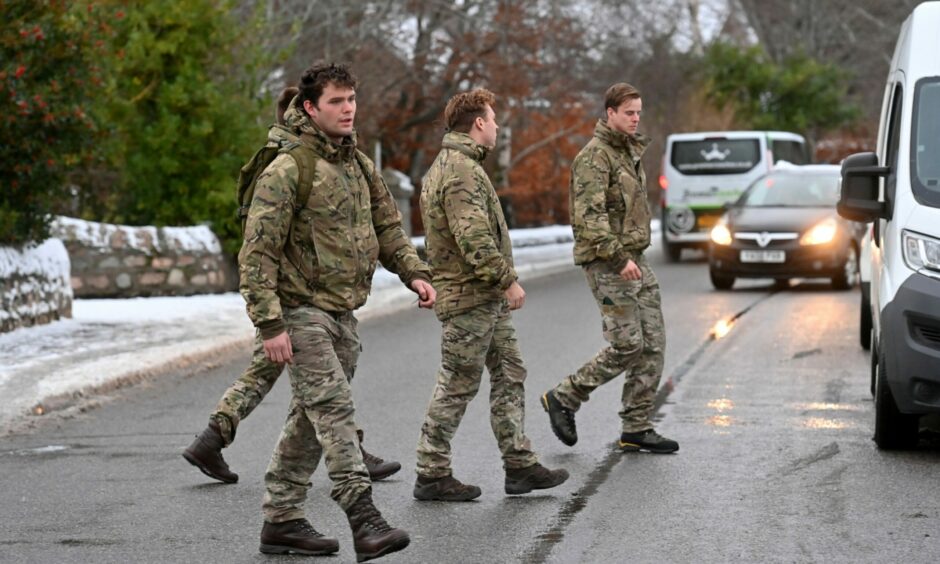 More investigations to be done into Storm Arwen call times
Ofgem's report states that, though providers used a variety of media to keep customers informed, more investigation needs to be done into the response time to customer calls.
It says: "We intend to investigate and assess the availability of phonelines and whether customer inquiries were dealt with in a prompt and efficient manner in accordance with DNOs' licence conditions."
However, the government called the wait times "unacceptably high", adding: "More needs to be done to manage both the method and content of customer communications effectively during severe events to allow customers to make informed decisions about their welfare."
Despite lower average numbers of staff in contact centres, as a whole, power firms deployed a greater number of resources than in 2013's storms.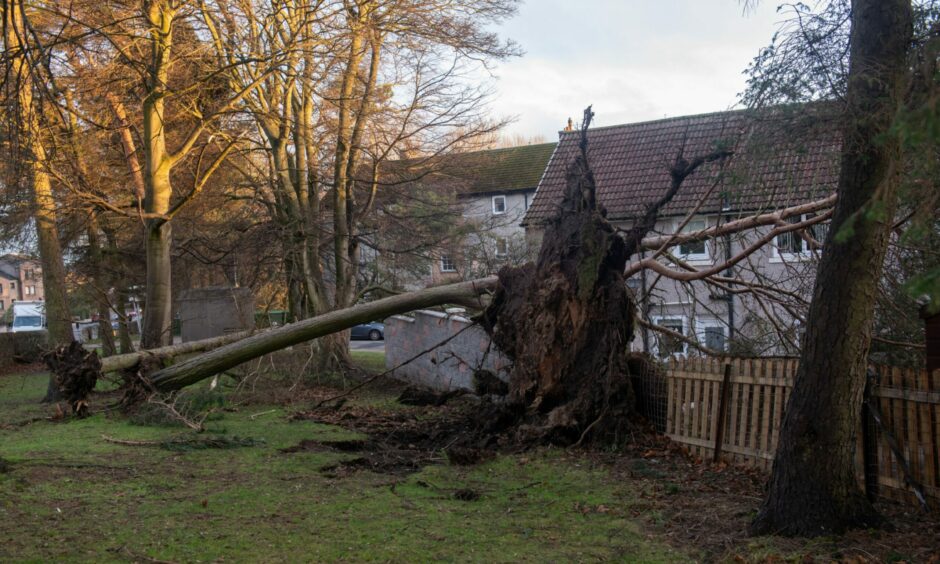 Moray MSP Richard Lochhead has welcomed the conclusions already made in the interim reports.
He said: "It is stating the obvious to say that good communication and providing people with reliable information is absolutely essential during these kind of storms, especially when people are left without power for a number of days.
"I understand that the speed of compensation payments will also be further reviewed, which is good to hear as I know that a number of constituents have had quite a wait for reimbursement and we do need arrangements in place that ensure people aren't left out of pocket for too long.
"It may well be that these severe weather events are set to become much more frequent and it is vital that energy companies are investing in the network to ensure it is resilient and reliable."
Storm Arwen communications issues slower repairs
There were not only issues with contact when it came to customers, but also staff within power firms.
Ofgem found repairs were slowed as a lack of signal meant staff could not report on the damage they have assessed or to receive switching instructions.
In some instances, staff had to drive up to an hour each way from the work site to get back in touch with the company.
Repair work was also slowed by ongoing winds which meant staff couldn't work on a high level and helicopters couldn't be used to assess damage more quickly.
Access routes being blocked also proved difficult, along with limited daylight hours.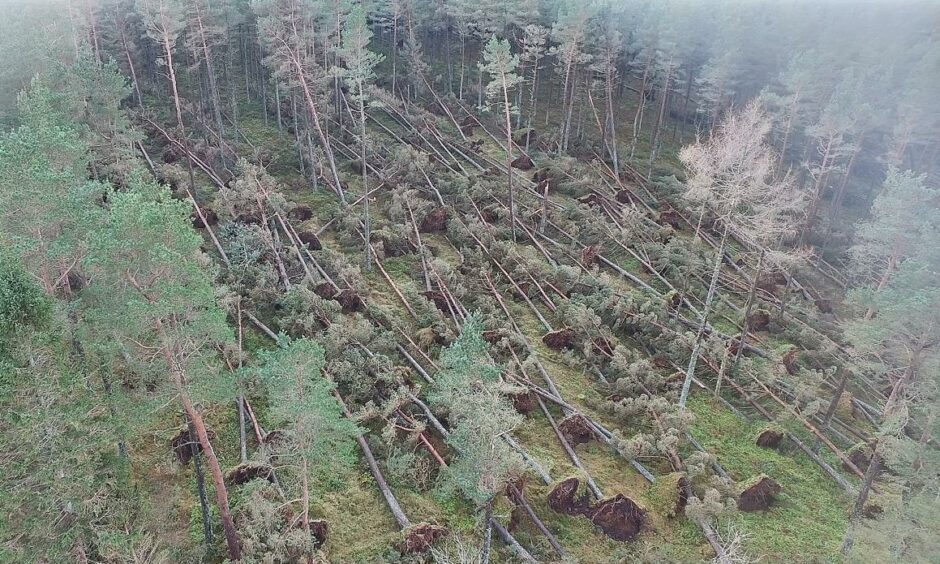 The UK Government also noted in its report that the direction of the wind meant the storm had a greater impact than many that have come before it.
It said: "The atypical northerly wind direction caused more damage than wind gusts coming from the prevailing south-west would have done.
"As a result, Storm Arwen brought unacceptably long power cuts to thousands of households, especially those in rural areas."
'Unacceptably long' to be left without power
As well as the time taken for customers to contact their provider, the length of time people were without power was also deemed "unacceptably long" by the UK Government.
Though, 85.3% of customers had their power restored within 24 hours, this still left 32,461 without for more than three days.
Ofgem said in its report: "We consider this to be a significant number of customers to be off the power supply for such a prolonged period of time, in particular during the winter conditions.
"For comparison, during the 2013 Christmas storms, only 0.8% of affected customers (7,448) were left without power for more than three days."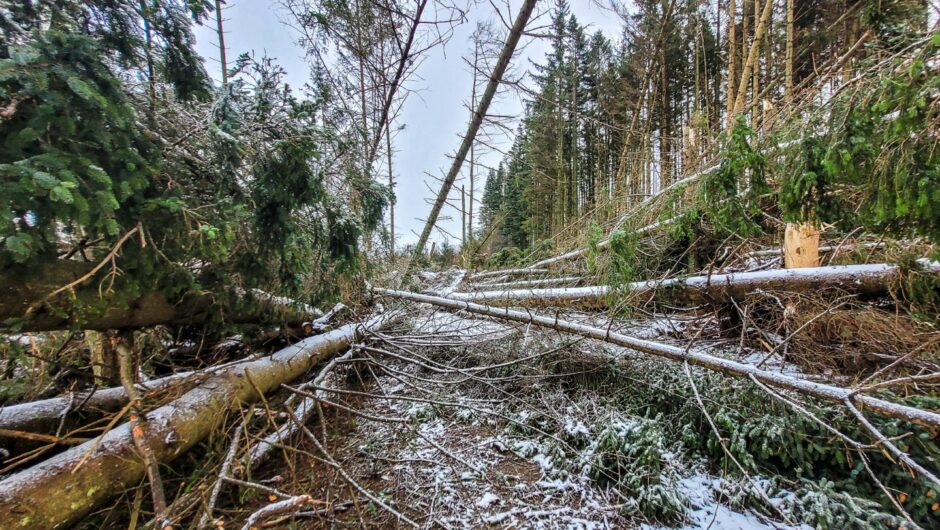 Areas that need further response review
The interim reports from Ofgem and the UK Government's Department for Business, Energy and Industrial Strategy have identified areas of the response to Storm Arwen that require further investigation.
Many of these areas are those which providers approached differently, and the results need to be compared against one another.
This includes the rollout of generators, which some power firms prioritised over sending their staff to start repairs immediately. The use of generators varied widely across different providers, with SPEN rolling out 157 per day and SSEN only 49.
Some providers chose to give customers an estimated time of restoration immediately, while others decided to hold back this information until the storm had begun to subside. Customer feedback on this varied, so it will be detailed further in the full report.
It was found that there needs to be a clearer understanding of what is expected of DNOs during power outages, such as providing welfare and support. This, along with the possibility of amending the compensation cap on future storms are also still under review.
The full report into the energy sector's response to Storm Arwen is due to be published in spring 2022.