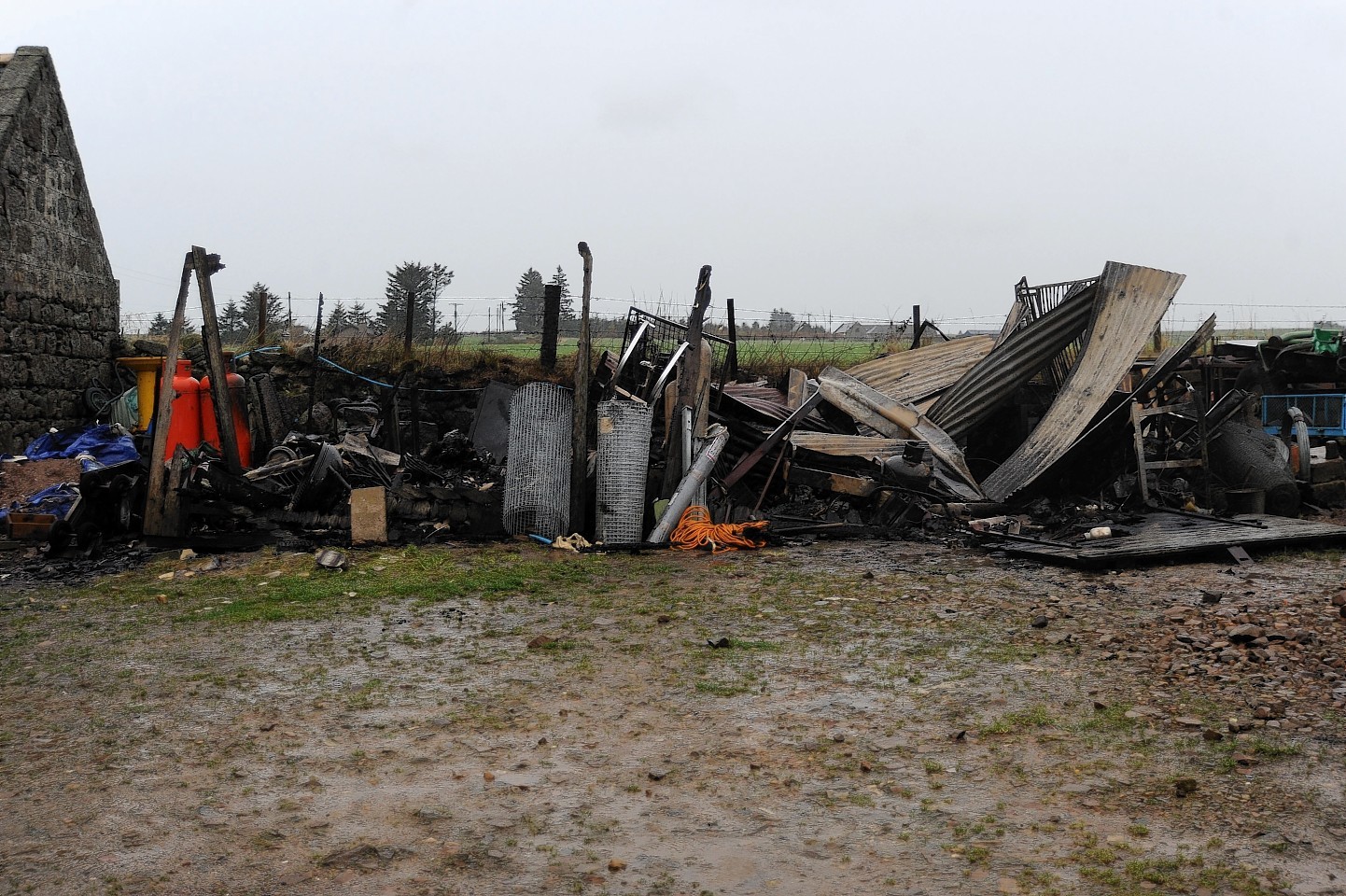 Joshua King
Police have ruled out any link between a blaze near Strichen and the disappearance of Shaun Ritchie, who was last seen less than a mile away.
The fire, which broke at in the early hours of Thursday morning at a property at Skelmanae, north-west of Strichen, was not suspicious, a spokeswoman said last night.
Five fire appliances and two support vehicles from across the Buchan area raced to the scene after the alarm was raised around 3.45am.
Firefighters carried out a routine investigation in the hours after the fire and a police officer from the neighbouring Shaun Ritchie search operation was still at the property later in the afternoon.
Initially police said it was not clear how the blaze had started and it was too early to say if it had been sparked deliberately.
However, last night a spokeswoman said the fire was not suspicious and the inquiry had come to an end.
She said: "There is not an update on the investigation into the fire but there is no evidence to suggest a link with the Shaun Ritchie search."
A Scottish Fire and Rescue Service spokesman added: "As far as we are concerned, the investigation was concluded that day. We established a cause."
The spokesman would not reveal the cause of the blaze.
Two large sheds containing chemicals were burning near the house at Skelmanae when emergency crews arrived and firefighters had to make safe a volatile canister of acetylene.
The chemical is often mixed with oxygen for use in steel working because it is the only gas combination hot enough to weld the metal.
Station Manager Graeme Laird said: "Luckily the owner had an inventory of the chemicals inside the sheds, which helped, and we were able to get advice from our scientific support colleagues in Glasgow."
No one was injured in the incident.