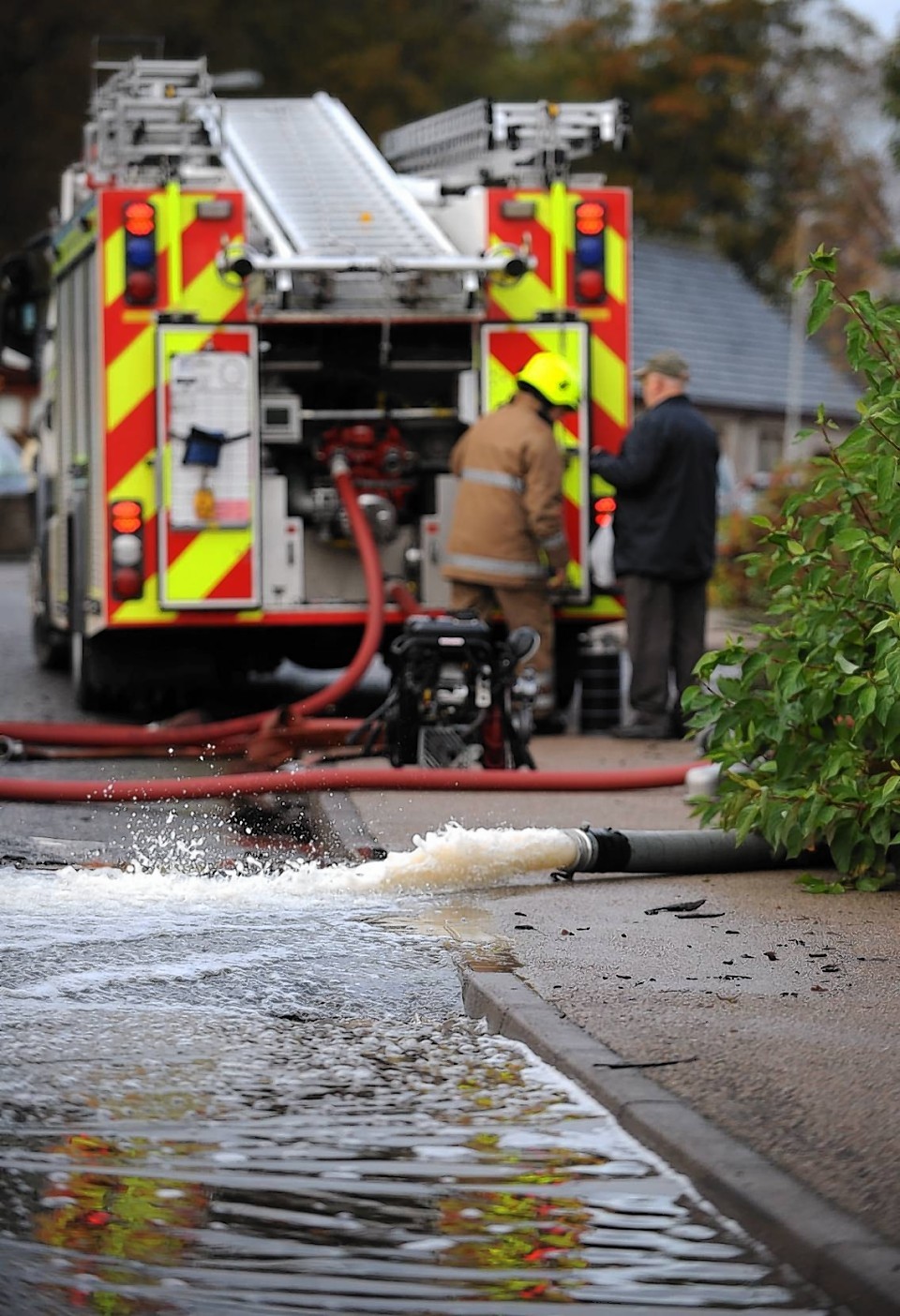 Plans to protect an Aberdeenshire town from future flooding could progress next week – despite objections from landowners.
Councillors will be asked to move forward with the £2.9million Huntly flood alleviation scheme at next week's infrastructure services committee meeting, but will hear there are still outstanding objections from two locals.
Families and residents of the Meadows Care Home were forced to flee after a month's worth of rain fell in 24 hours back in November 2009, causing the River Deveron and adjoining burn to burst its banks.
Flooding plans, which involve building new embankments, strengthening and raising existing ones and building new culverts to divert the water, were approved back in 2012 but the authority needs to purchase land to progress the project.
A total of four objections were received as part of a consultation and although two have been resolved, the others remain outstanding.
Philip McKay, head of the council's roads and landscape services, said: "While completing the licensing requirements the council has been actively negotiating with landowners to acquire the necessary land for the works.
"While there has been good progress, obtaining settlements has not been as rapid a process as had been hoped.
"While we still hope it proves possible to acquire the necessary land through negotiation with the landowners, we need to take further steps to ensure more certainty that entry to the ground can be obtained within a defined timescale."
If councillors agree the proposals, the decision will be referred to the Scottish ministers for their approval. A public inquiry will be held, unless all the objections are withdrawn, or the ministers could choose to reject the scheme.
Stephen Archer, director of infrastructure services, said: "Though settlements may still be achieved by agreement, the confirmation of a flood protection scheme will aid negotiations and it would also provide a means whereby the works could be implemented until such time as the land can formally be acquired.
"Effectively it would allow us to put protection in place for Huntly sooner rather than later for the greater good."