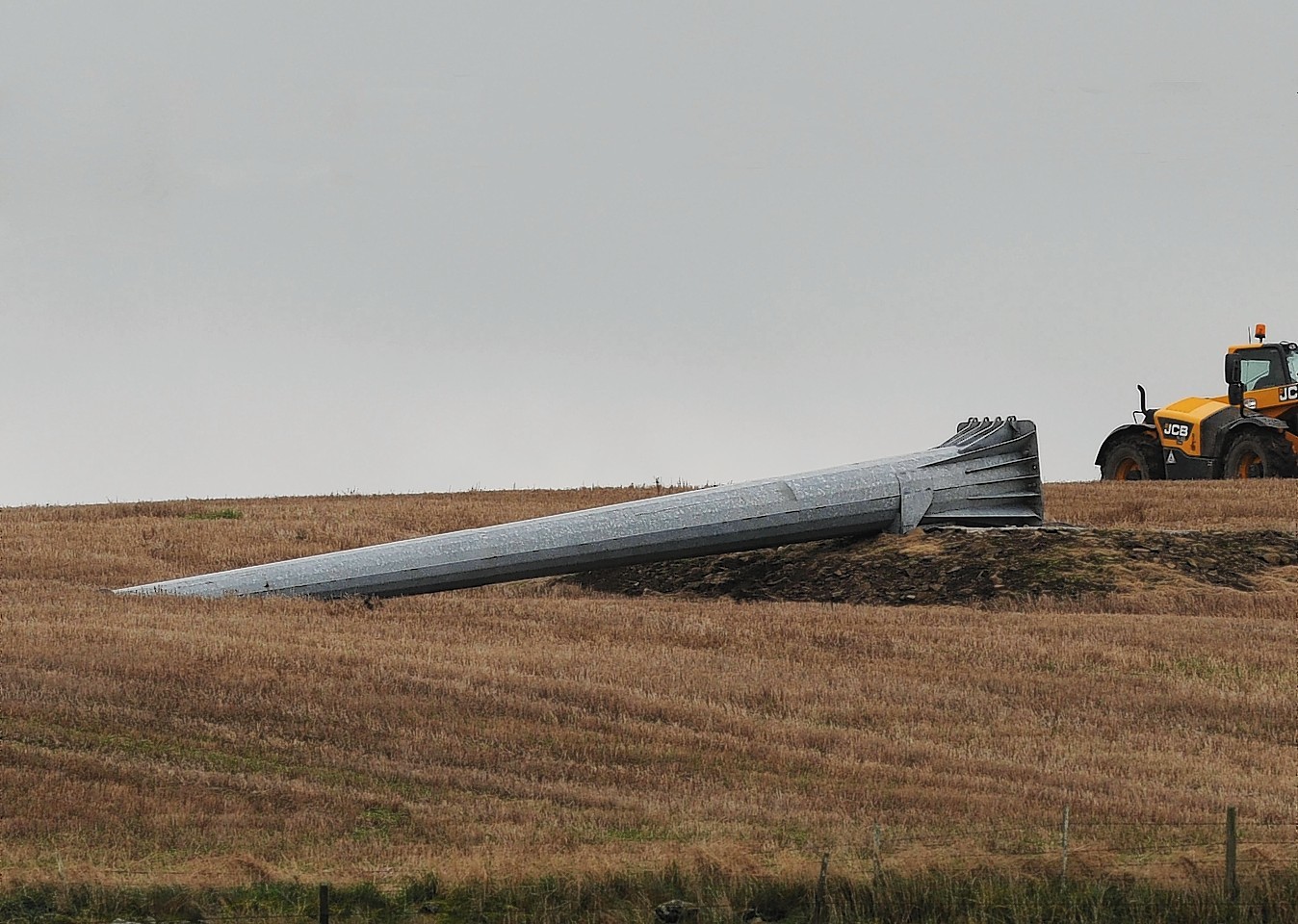 A homeowner near the north-east village of New Deer was left bewildered yesterday after a wind turbine has crashed to the ground through the night.
The structure is one of three 72ft turbines near the former Cairnorrie Primary School on the B9170 Methlick to New Deer road.
David Richards, who lives in view of the toppled turbine, described last night how he had first noticed that it had fallen over in the early morning of yesterday.
He said: "I don't know when it happened. It was there – fine – on Wednesday afternoon when I went out to feed the animals. Then I came downstairs this morning and looked out the window and saw it was lying flat and sort of bent. It was a bit of a shock.
"We've not had it too bad around here. In fact, for a windy place, it's actually been quite calm.
"The people who put it up came and chopped it up and took away the top."
Mr Richards, who has lived at his property near the B-road for nine years, said that he had originally objected to the plans when they were first submitted to the local authority.
"I just don't like wind turbines. I think they're a blot on the landscape. When we came, there weren't any turbines. Then a new power line was put up, then the application for those went in. There were quite a few objections.
"They're closer to us than they should be, and they're closer to us than we want them to be. Some people love them, some people can't be bothered by them, and some people don't like them very much at all. I fall into that last category.
"The place is becoming a bit like 'turbine alley'," he added.
The turbine's owners, a nearby farmer, declined to comment last night when approached.