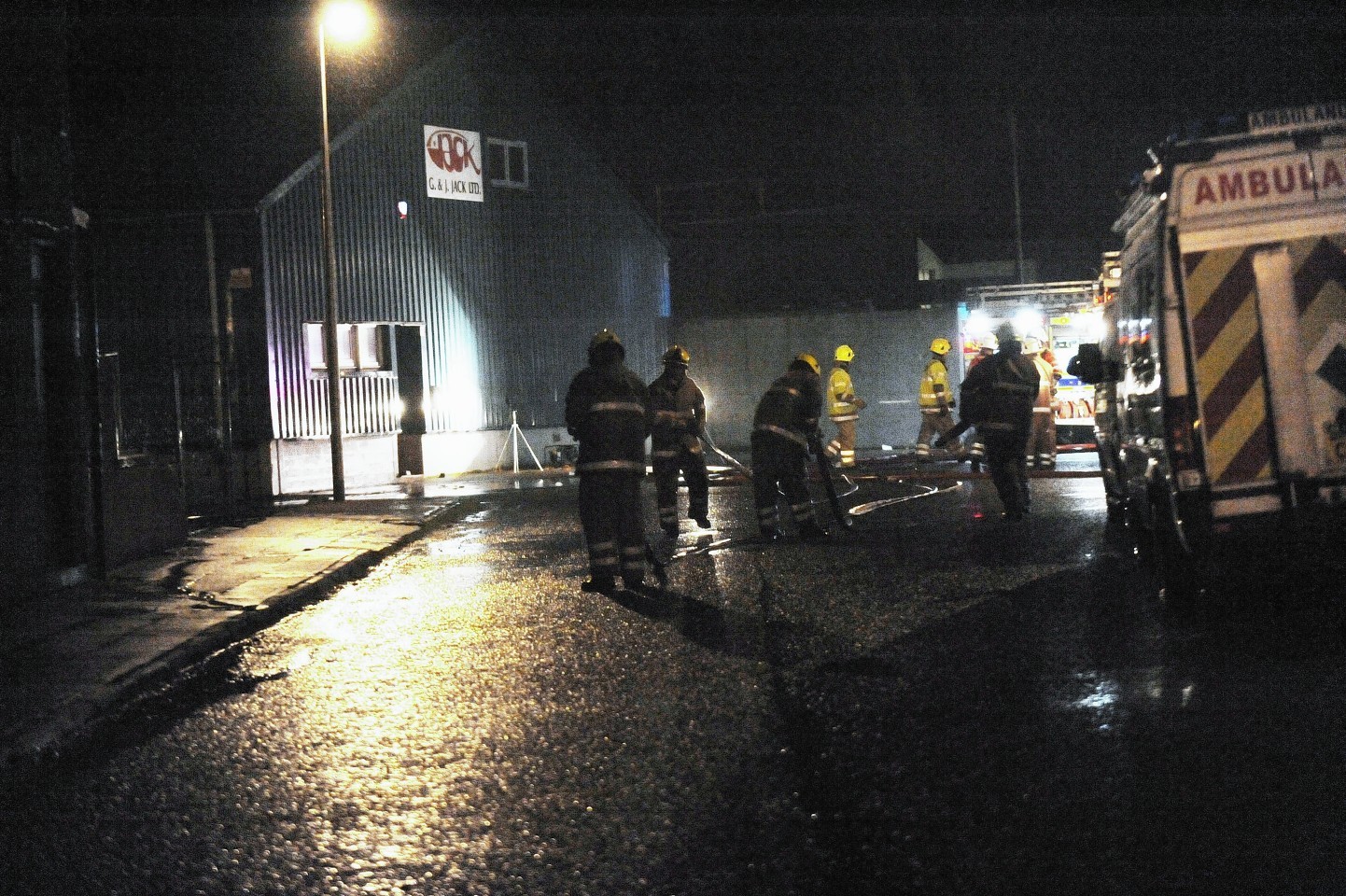 Fire crews have been praised after they managed to prevent a fire from destroying a Fraserburgh factory tonight.
Twenty-five firefighters battled a blaze at G&J Jack fish factory on Harbour Road, which started at around 7pm.
Four fire engines from Fraserbugh, Maud and Macduff along with a height vehicle and support vehicle from Aberdeen Central Station were dispatched  to help get the outbreak under control.
When firefighters arrived at the scene, the blaze was spreading through the inside of the factory.
Crews endured thick black smoke and intense heat on the inside of the factory, and torrential rains and high winds on the outside.
Eventually, crews managed to stop the fire spreading internally using breathing apparatus and main jets
They then entered through the rear of the factory and managed to stamp out the first-floor fire.
Police also arrived at the site and cordoned of the seafront building and re-directed traffic.
The ambulance service were also there in a supporting role, to treat any firefighter who sustained injuries.
Station Manager Mike Cordiner was in charge of the incident.
He said: "The crews from Fraserburgh, Maud and Macduff should be very proud of the fact that they have saved the vast majority of the building, protecting the livelihoods and jobs  of the people who work there.
"In the early stages I thought we were going to lose a large part of the building to the fire but with the correct risk control measures, teamwork and tactical plan in place, we were able to successfully turn things around."