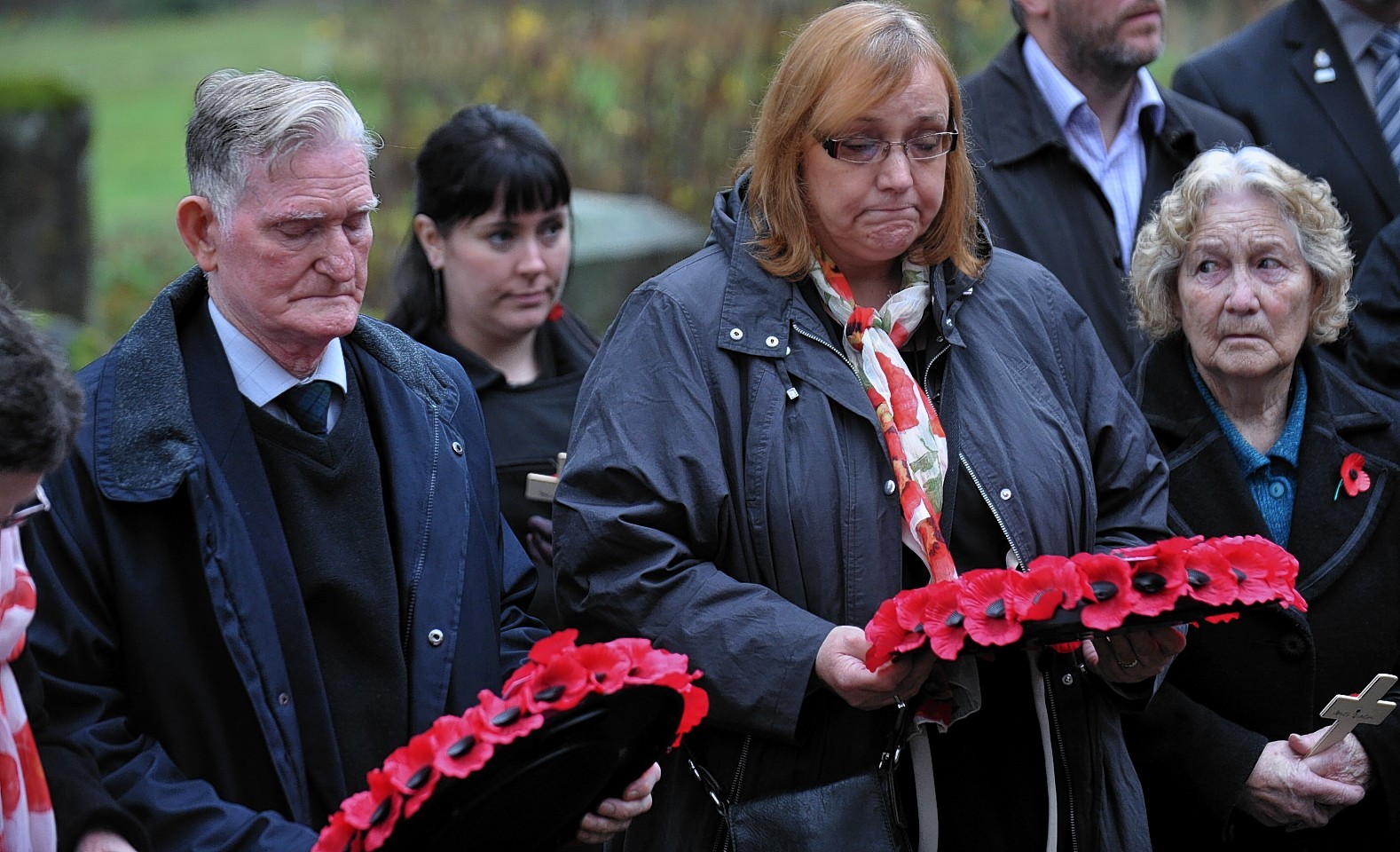 A memorial dedicated to the orphans of Moray who gave their lives for their country in World War I was rededicated at a special ceremony yesterday morning.
The Aberlour Orphanage War Memorial, which is set in the grounds of St Margaret's Church, has been restored to mark the centenary of the Great War and remember the young men whose names are inscribed upon it.
Founded in 1875, the Aberlour orphanage was once home to 500 children.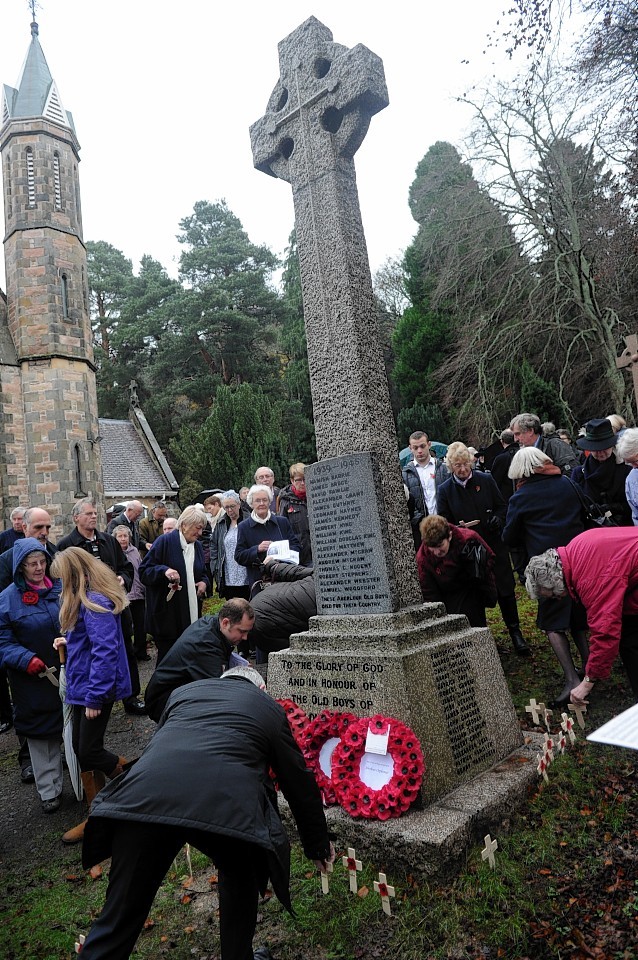 In 1914 when war broke out, a total of 289 young men left the orphanage to fight on the front lines in Europe.
Of those 289 orphans, 227 of them returned. In November 1924, six years after the guns fell silent, the warden, staff and orphans created the war memorial to commemorate the 62 orphans who died.
The orphanage closed in 1967, but the Aberlour Children's Charity continues the orphanage's work to this day, providing help to more than 6,000 vulnerable young people all over Scotland.
George Knight, an aircraft technician who lived as an orphan at the Aberlour Orphanage from 1957 to 1966, attended yesterday's memorial service.
He said: "I think that the rededication is very important for the young men that went to war for their country, and in some cases made the ultimate sacrifice.
"It's a sad thing indeed that so many of the orphans fell in battle, so it's good to remember them.
"There were so many kids at the orphanage that joined the forces primarily for a sense of security, as of course none of them had any homes to go back to.
"Usually there's only about ten or twenty of us in there on a Sunday, but the church was absolutely packed, it must have been the busiest I've seen it since the 60's."
Mr Knight, 64, added: "There's always been a world of difference between the orphans and the local kids.
"Even when I was young there wasn't much contact with the outside world, for example when we went to the cinema all of us orphan kids would stay on one side and the local kids would sit on the other, it was a kind of segregation.
"So I think that the sheer number of orphans that died and are up on the memorial came as a big surprise to a lot of the locals who went to the ceremony."