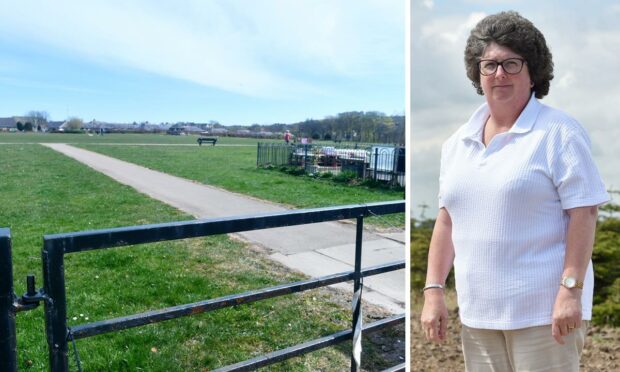 Council bosses are blocking calls for extra lighting to tackle anti-social behaviour at an Ellon park.
Local councilor Gillian Owen is calling for talks on the matter at a Formartine Area Committee meeting on Tuesday.
She believes Gordon Park needs to be illuminated to discourage trouble-making youngsters from drinking, taking drugs and "being abusive" in the evenings.
And the police have backed the suggestion already.
But the council's parks department doesn't think it's such a bright idea…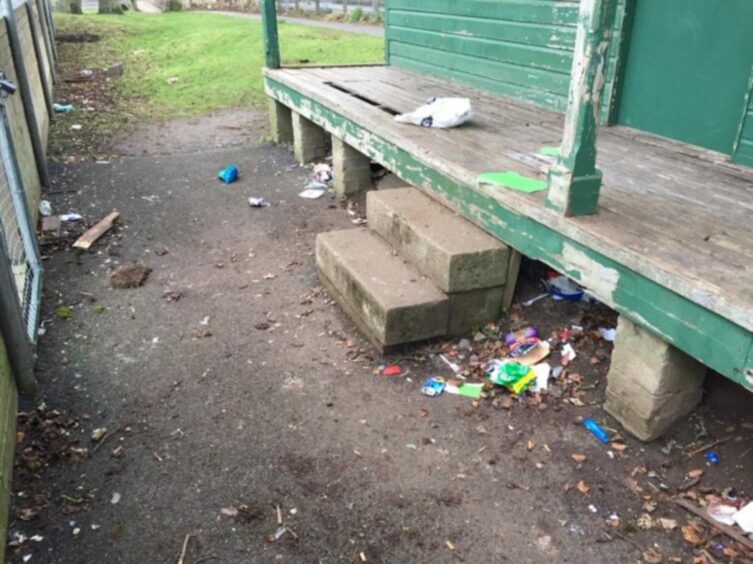 They argue that such a scheme would cost almost £100,000 – a sum the hard-pressed local authority does not have to hand.
'Drinking, drug-taking and generally being abusive'
In a report going before the committee, Mrs Owen highlights the need for something to be done about the Gordon Park youths.
She said: "Youngsters congregate around the bandstand, but it is very dark.
"And some get up to mischief: drinking, drug taking, and generally being abusive to anyone walking past them.
"Broken bottles are found on a regular basis in and around the grass, on the seats in the bandstand, and down the slide."
Hoodlums 'spoil park for others'
The Ellon councillor adds: "The fire brigade have been called out for a fire in the Gordon Park playgroup's recycling bin.
"The police have been called many times by the Tennis Club as the vandalism they have experienced is unacceptable.
"This type of anti-social activity reduces the attractiveness of the park to the wider community which further exacerbates the issue."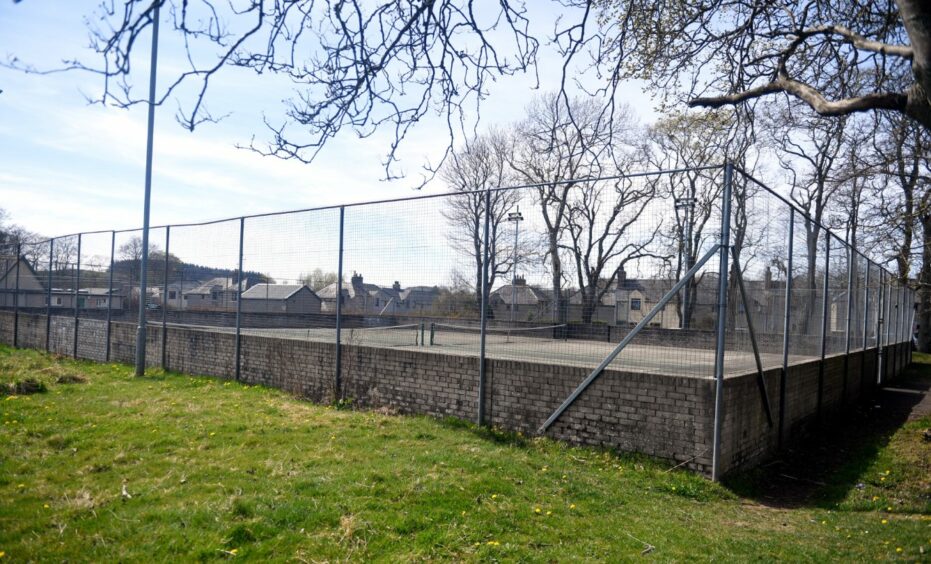 Emergency services weigh in on Gordon Park youths problem
At present, the only lighting in the park is provided by LED lanterns along the path, and it is still described as "very dark" elsewhere.
The Formartine Community Policing Team have backed the appeal, agreeing that lighting has proved to be "very effective" at reducing crime.
They added: "Gordon Park is a wonderful open space which is relatively unused during the winter evenings.
"By improving the lighting it could potentially bring other local people to the park during the dark nights and act as a natural deterrent for youths misbehaving."
Could temporary lighting deter Gordon Park youths?
Officers have suggested that an extra light could be installed at the bandstand and play park.
And police say that even switching them off at midnight would be "reasonable and likely to improve the situation".
However, Aberdeenshire Council's landscape services team has made its objections clear.
It is estimated that installing lights along the park's paths would cost around £96,000.
And the service has said it does not have enough cash in its budget.
The meeting will take place at 9.45am on Tuesday.
.