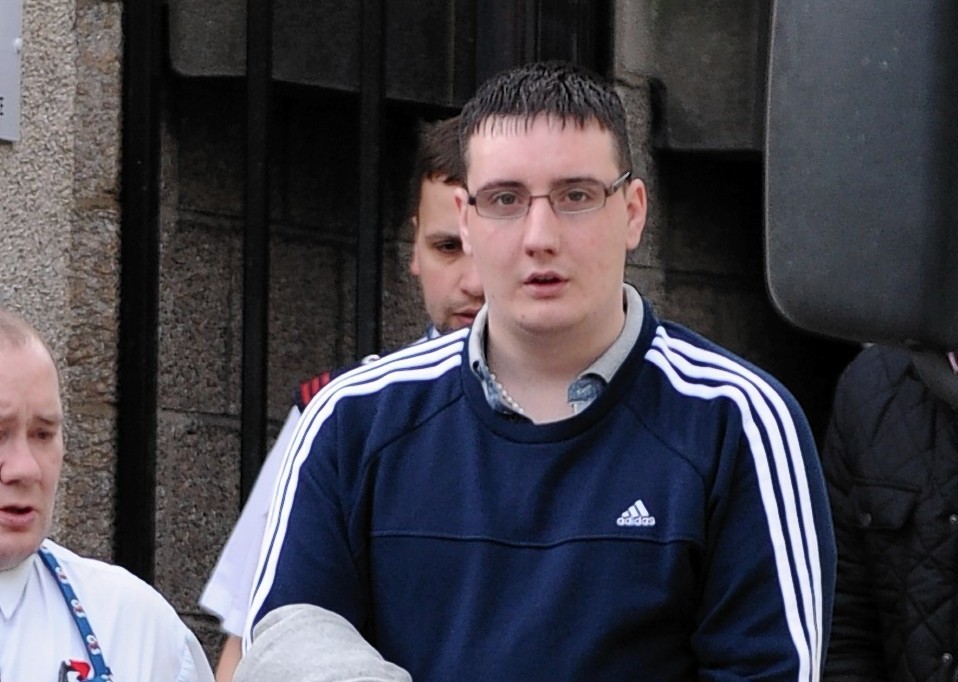 A serial offender has admitted breaking into a city flat before abducting a man, slashing his face from mouth to ear, and making off with hundreds of pounds worth of valuables.
Kameren Gunn appeared at Aberdeen Sheriff Court yesterday and admitted carrying out the violent attack, alongside two other men, on June 8 this year.
The court heard that Gunn, 27, had been seen by neighbours' of Martin Argo forcing his way into their block of flats in Seaton before breaking into Mr Argo's home.
Once inside, the men approached Mr Argo, who was asleep on the sofa, and tried to wake him by slapping him on the face with a knife.
Fiscal depute Gavin Letford said Mr Argo was then grabbed by his clothes and shaken while the men demanded to know if there were any valuables in the flat.
Mr Letford said that Mr Argo tried to escape by telling the men he needed the toilet, however they threw him to the floor then kicked him on the head until he fell unconscious.
They then dragged him into the living room where they bound his hands and legs using shoe laces.
Gunn then slashed either side of his victim's face using the knife, leaving a cut spanning from the corner of his mouth to his ear.
Mr Letford told the court Mr Argo had been left with a permanent scar.
Gunn then fled the scene taking with him a laptop computer, an electronic tablet and a mobile phone.
Yesterday Gunn's counsel Jonathan Crowe said his client had an "unenviable criminal record" but asked the sheriff to consider deferring sentence for background reports to be carried out.
He said Gunn, a prisoner in HMP and YOI Grampian, had suffered from mental health difficulties since he was a schoolboy and the court would benefit from a psychological assessment.
He will return to court next month.