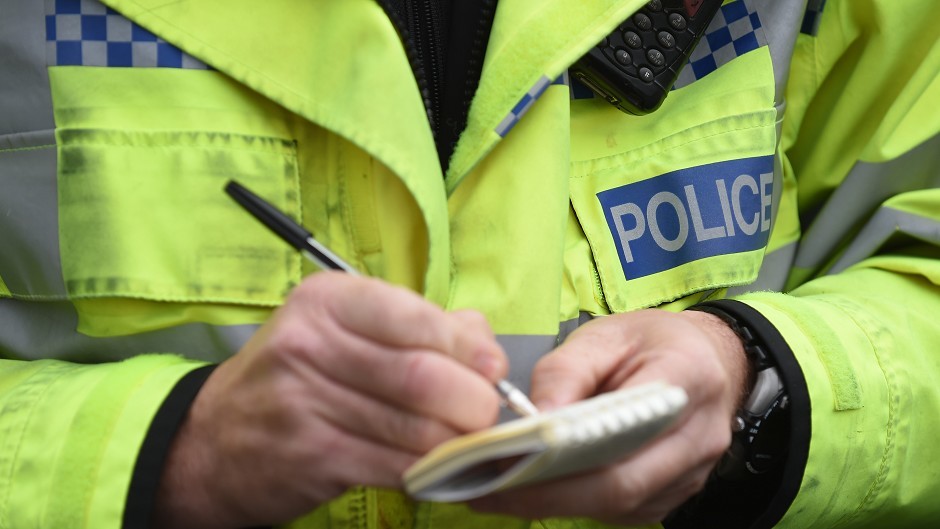 Schools in Aberdeen were put on alert after a 12-year-old girl was indecently assaulted in the city centre.
It is thought the youngster was followed through several streets before being grabbed from behind by a man in his 30s.
The victim was left "extremely distressed" but was not injured in the incident.
The attacker was described as being of Indian appearance with short, black hair and brown eyes.
He was wearing navy blue jeans, a red hooded top and a black rain jacket.
He struck in the Park Place and Princes Street area of the city.
It is believed he had stalked the girl through roads east of King Street before he approached her.
The girl is understood to have been walking to school at the time.
There was a large police presence around the nearby Hanover Street Primary School and Nursery yesterday and parents were urged to be "vigilant".
One resident who has a child at the school said he and other parents had been sent a text alert from the school which read: "Due to an incident in the area we strongly recommend that parents accompany their child to and from school where possible."
The man added: "All I saw was the police vans going around and around and around, and the police cars.
"I was like 'what the hell's going on?'.
"Then we got a text from the school saying there was an incident and to be extra vigilant, and to take kids to school by car. The police were checking CCTV.
"They were going around this area, the next two streets and Constitution Street and Park Road, and then there was a police presence at the school.
"When I went to the school this morning there was four police cars at the school and two police walking around."
An Aberdeen City Council spokesman said: "Education officers will liaise with nearby schools to ensure that they can advise parents appropriately.
"This is a live police investigation and as such it would be inappropriate to comment further."
A police spokeswoman added: "Police are liaising with nearby schools to ensure parents are aware and have extra patrols in the area to provide reassurance to the community."
Another local resident said: "You get a lot of foot traffic in the area, it's just kids and mothers taking their kids to school mostly."
Labour councillor for the George Street-Harbour ward, Nathan Morrison, said: "Obviously it is very, very worrying, as a new parent myself it's obviously quite a scary prospect that something like that might happen.
"However, the police will be looking into it and I would urge parents to be extra vigilant when dropping off their children and picking them up.
"I am sure the police will find the person responsible."
Officers are now appealing for witnesses to the incident, which happened around 8.45am on Tuesday, to contact them on 101.