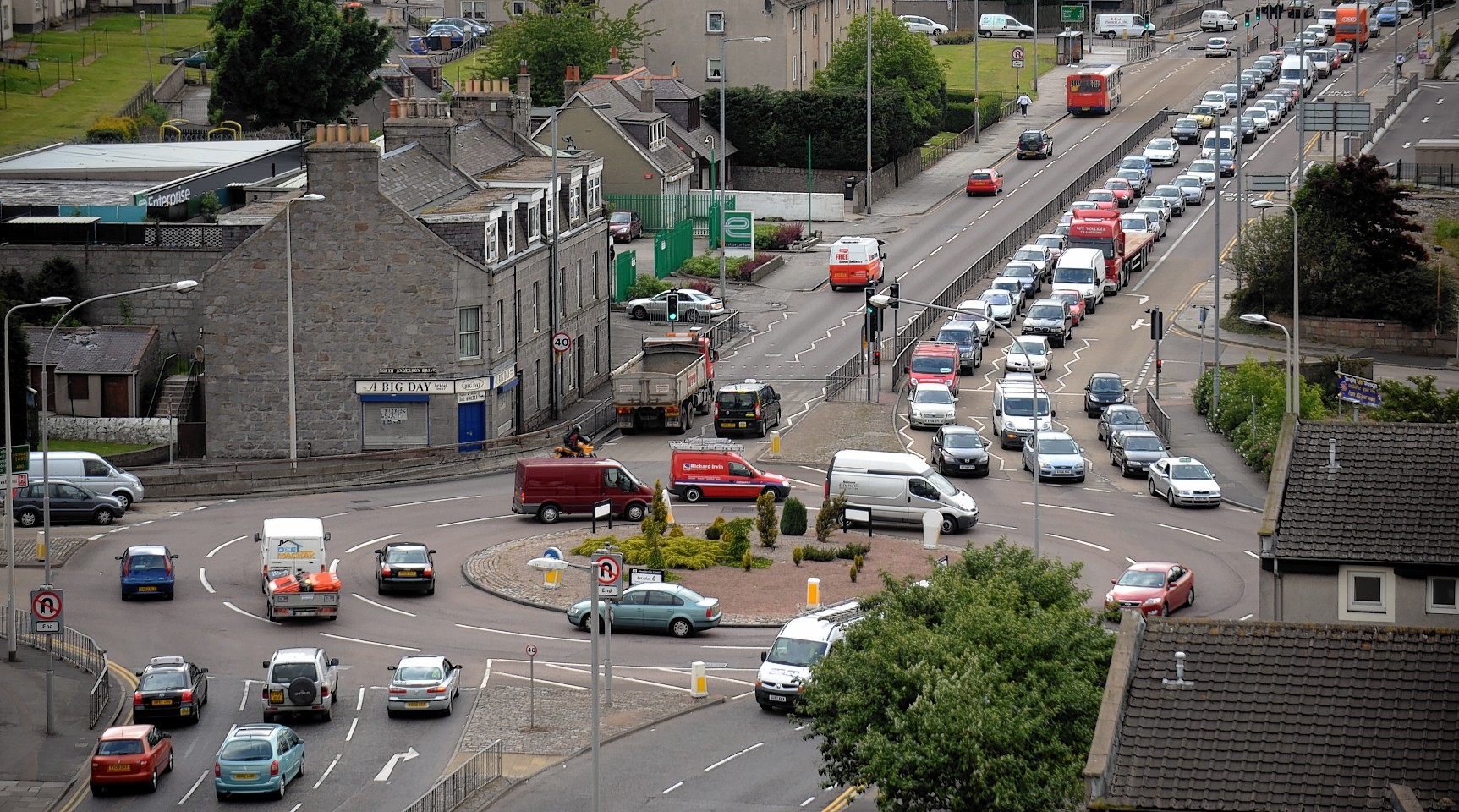 Cost estimates for road improvements at the notorious Haudagain roundabout in Aberdeen have rocketed to £26million.
The increase was revealed in an answer to a question raised at the Scottish Parliament by north-east Labour MSP Richard Baker.
Mr Baker said the rise was almost 80% more than the original estimates, made in 2007, when the bill for the work was expected to be about £14.5million.
The Scottish Government has said work on the link road connecting North Anderson Drive with Auchmill Road will start after the Aberdeen Western Peripheral Route (AWPR) finishes.
Mr Baker argued the true cost of SNP "dither and delay" could be higher. He pointed to an estimate from the Institute of Directors (IoD) in 2008 which said that hold-ups at the Haudagain cost the local economy between £15-30million a year.
Richard Baker said: "What this shows is that the failure of Scottish Ministers to progress this project ahead of the AWPR as I had called for repeatedly has ended up costing the taxpayer over £11million in construction costs alone.
"However, these costs only scratch the surface of the true price that has been paid in the north-east given the Institute of Directors estimated back in 2008 that the hold-ups cost our local economy £15-30 million each and every year that Ministers refused to take the project forward."
A Scottish Government spokesman said the rise was down to inflation.
He added: "As the AWPR is predicted to reduce traffic levels on the existing A90, it is important to await completion of the AWPR before commencing work at Haudagain to avoid making the existing traffic congestion worse.
"The scheme cost estimate will continue to be refined and updated."