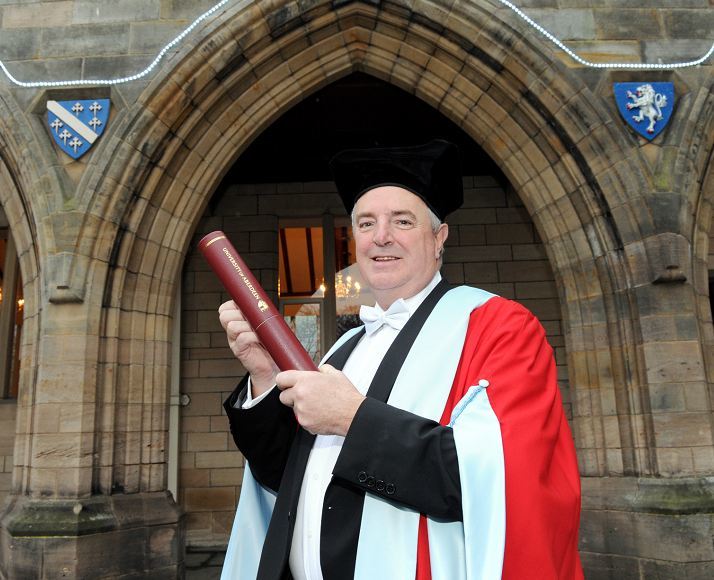 Celebrations got underway as the winter round of Aberdeen University graduations began yesterday on the King's Campus.
Despite the cold weather, friends and families of law and music students gathered in the Elphinstone Hall to watch the ranks of graduates receive their degrees.
Both morning and afternoon ceremonies were treated to words of advice from two people who were receiving honours degrees on the day.
The opening address for the first ceremony was given by professor Debra Gimlin, head of the school of social science, who highlighted what a momentous occasion this was in the lives of the students.
She said: "As you are celebrated in this way, you will be sharing in a tradition that stretches back for more than 500 years.
"Obviously, that adds up to a large number of graduates overall, very many of whom hold positions of influence throughout the world today, as I expect for many of you as well."
The morning ceremony was then addressed by the first recipient of an honorary law degree, Ed Smith, the deputy chairman of NHS England and chairman of the Crown Commercial Service.
He had some words of wisdom for those setting out into the world which he had achieved a lot in. He said that through sport you could learn a lot.
"I'm very competitive but I compete fairly. Sport is relevant to your future world. Compete but compete fairly, don't sniff a ball, stand your ground, don't dive like Tom Daley when playing soccer, don't call a tennis ball out when you know it was in."
He added: "Sport is a great leveller, it knows no social background, and this is more the case in the world of commerce now."
Later in the afternoon music graduates were addressed by honorary music degree recipient, James Jordan. He is an internationally recognised pre-eminent musician in choral music.
During his speech, he stressed the importance of ambition: "I am here to tell you that you must have dreams, even ones you cannot reach, because it is that sense of 'awe and wonder' that the great Rabbi Joshua Heschl speaks of, that will give you a direction for your life's walk."