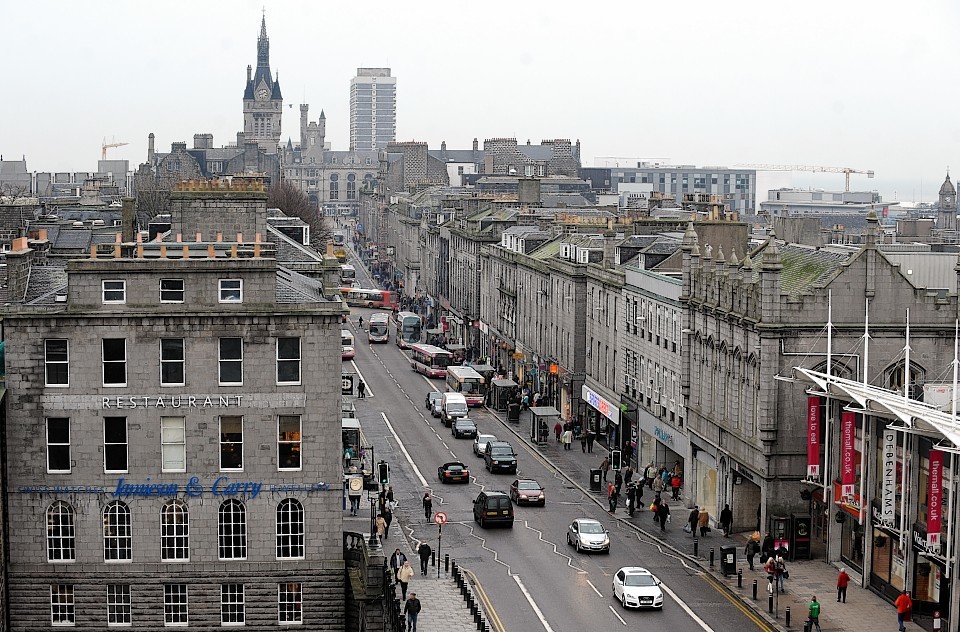 An expert from Gothenburg flown in to offer advice on breathing new life into the heart of Aberdeen said last night he struggled to understand where the city centre was.
Bjorn Siesjo said his first impressions were that connections between the north-east's biggest shopping centre Union Square and the Granite City's main thoroughfare Union Street could be better.
During a speaking engagement at the Cowdray Hall, the architect said there was obvious room for improvement.
Mr Siesjo said there were similarities between the historic Swedish port city and Aberdeen, with both being "thriving industrial cities" which had issues with "walkability and connectivity."
His talk last night before an invited audience was the latest stage in a masterplan process for the future of Aberdeen led by Building Design Partnership (BDP).
Members of the public are being invited to have their say on the plans over the next two days.
Mr Siesjo told the audience about Gothenburg's River City Vision for the future development of the port up to 2035, and offered lessons that could be learned for Aberdeen.
Prior to his talk, he said: "We both have cities that are thriving industrial cities but have perhaps during the last few decades not been working with the urban development in a way that we today see as the right way.
"We have issues with walkability and connection and issues with barriers in Gothenburg as well as you have here.
"This is my first time in Aberdeen. Of course the connectivity between Union Square and Union Street could be better and they are talking about that here as well.
"When I first arrived in Aberdeen I didn't really see what direction was the city centre, and that should of course immediately be identified."
Deputy Aberdeen City Council leader Marie Boulton said Gothenburg was about "six to eight years" ahead of Aberdeen.
She said: "They have been through this process, we have to learn what worked and what didn't work and how to make things happen quicker.
"Obviously they have different legislation than we have, if there are things we can learn from him we are happy to do so. His first impressions of Aberdeen were that it is a wonderful place and we have a lot of raw material to work on."
More than 1,000 people attended the initial consultation exhibition and gave their views on what they wanted to see in the city centre.
Among the early suggestions were that buses and taxis should be a priority, while pedestrian connections should be improved.
The masterplan will be a long-term blueprint for the next 25 years with a focus on key areas of the city centre such as the harbour, Union Street, the Castlegate and the Denburn Valley.
Francis Glare, a town planner who is a member of the BDP team, said it would be several months before city residents were presented with a tangible plan, however.
He said: "This isn't the stage where we have listened to the issues and challenges and have come up with a solution, that isn't the case at all.
"It will be another three or four months before we get to what we propose as a solution in terms of a draft masterplan for the city centre."
The Aberdeen City Centre Masterplan exhibition will be staged at the art gallery from 10am-5pm today and Saturday.