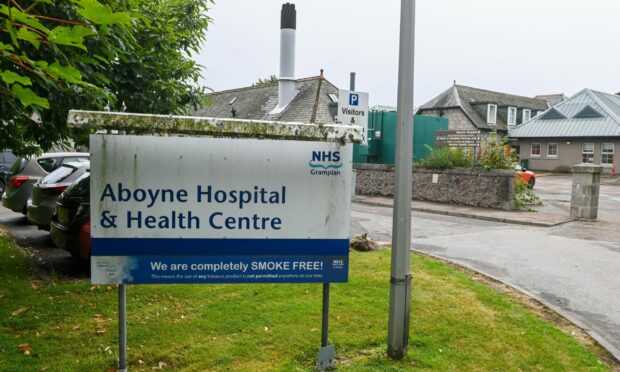 Thousands of elderly people in Aberdeenshire have been given wrong details for their spring Covid jab – sending them miles away from home.
NHS Grampian has admitted around 4,000 people aged 75 and over have been sent to the wrong vaccine centre following an "unexplained blip" in their booking system.
Residents from rural areas around Aboyne were told they would have to make a 30-mile trip and get their jabs in Inverurie, instead of at their nearest clinic in the village.
While NHS Grampian confirmed there is no evidence of such issues in Moray and Aberdeen, residents in the Highlands have also been faced with the same ordeal.
Mac Henderson, from Thurso, was recently given a vaccine appointment in Tain, meaning he would have had to make a 150-mile round trip to get his fourth jab.
"It's crazy," the 92-year-old pensioner said. "I just don't understand it as I got my first three vaccines in Thurso without any problem and they have my address and other details. Presumably it was just somebody looking at a list and not looking at where the person stays."
Health boards 'sorry' for mix-up with appointments
Both NHS Grampian and NHS Highland have apologised for the mix-up and confirmed the issue has now been resolved.
While the health boards are trying to get in touch with everyone affected, people who have been sent to a clinic outside their local area have been urged to call the national helpline and rearrange their appointment.
A spokeswoman for NHS Grampian said: "On Tuesday we became aware some citizens in Aberdeenshire had not been given appointments at their nearest clinic.
"We estimate approximately 4,000 people have been given appointments at clinics other than their local centre. We have already started phoning people directly to rebook their appointments.
"We are working closely with the national appointing team to understand why this happened and how it can be avoided in future."
'Causing needless stress and anxiety to hundreds of pensioners'
Politicians have now demanded that Scotland's health secretary Humza Yousaf apologises over the booster appointments "fiasco".
Thurso and north-west Caithness council candidate Struan Mackie accused NHS Scotland of causing needless stress and anxiety to hundreds of pensioners.
He said: "The botched handling of the spring booster roll-out by NHS Scotland is just another example of how orchestrating healthcare from afar leads to damaging outcomes and upset patients.
"While it is a comfort that NHS Highland quickly clarified the position, confirming that local clinics will be made available and that there was no need to travel south for a booster jab, it should not take local interventions to ensure that residents are being directed to local clinics."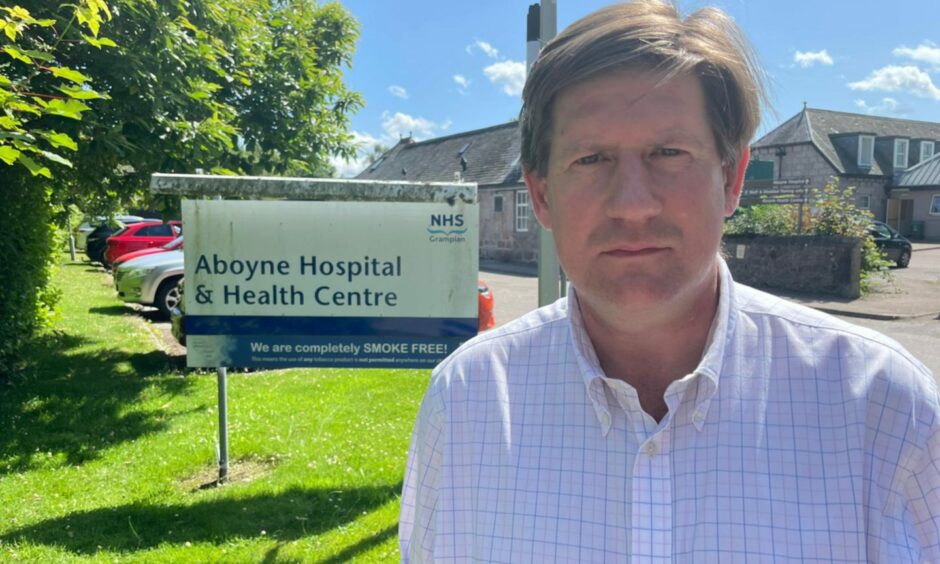 "It raises serious questions about NHS Scotland and how it engages with local health boards and what degree of scrutiny is being done before large-scale rollouts like the spring booster programme take place."
Aberdeenshire West MSP Alexander Burnett, who was also informed of the issue by concerned constituents, said: "I appreciate this is a blip in what has been a well-marshalled booster programme by NHS Grampian, and they are doing their best to iron this out quickly.
"Asking thousands of elderly and perhaps vulnerable residents to make a round trip of 60-plus miles won't help booster uptake.
"In case some people have decided not to go, I would ask anyone to call the national booking system to get a fresh appointment closer to home."