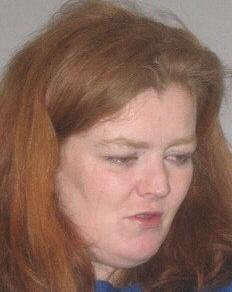 A massive police operation sparked following the disappearance of an Aberdeen woman almost three months ago is virtually at an end.
A senior detective has admitted that the search for Kelli Ferris is all but over – and has been so widespread that "if there was a reasonable chance we could have found her, we would have".
The whereabouts of the 40-year-old, who was last seen by a taxi driver being dropped off at the Beach Esplanade at 8.40pm on September 10, remain a mystery.
After she left the cab, she was not picked up by CCTV cameras on the upper promenade.
A huge team of police officers, helicopters and trained dogs were involved in the search for her in September, scouring the areas of her last known movements.
However, Detective Superintendent Mark Cooper has said that police inquiries are drawing to a close.
He said: "Basically the position is that our inquiries in relation into Kelli are virtually completed, we are now liaising with the National Missing Persons Bureau in relation to any future sightings and information.
"Kelli's mother, Cathy, has been updated as recently as Wednesday in relation to this.
"We'll obviously keep her updated with anything in the future.
"This means that we are currently not carrying out any searches for Kelli.
"The areas we have searched we are satisfied (that) if there was a reasonable chance we could have found her, we would have."
Police believe she may have walked on to the lower promenade, which is not covered by cameras, or on to the beach itself.
She was known to have been drinking heavily on the day she vanished and had been carrying several hundred pounds.
Since the investigation was scaled down in mid-October officers have been continuing to carry out inquires and interviews in the hope of finding Ms Ferris.
However, no new witnesses have come forward and no new information has come to light in regards to her location.
Det Supt Cooper said he is "satisfied" that the searches carried out in the city were thorough.
He added: "It was a very detailed investigation and I am pretty satisfied that if she was in an area she could have been found we would have found her."
Police inquiries since the search was scaled down have included leaflet drops in the areas Ms Ferris was last seen and interviews with people in the city she might have gone to see.
Det Supt Cooper said: "We have done a number of addresses that we felt there was a real chance that Kelli might have visited.
"The bottom line is any new information we get in relation into her will be considered and actioned as required."
Kelli's mother, Catherine Sandison, spoke out five weeks after Kelli's disappearance to say she was "bracing herself" for the worst.
She described the time since Kelli vanished as a "nightmare" and said she was considering holding a remembrance service.